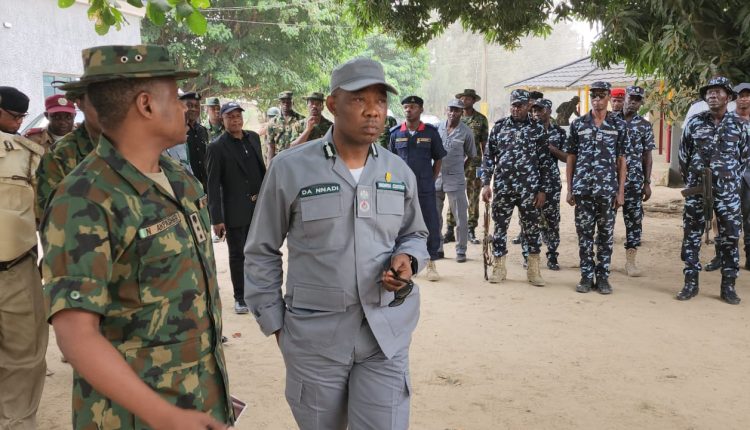 BY FUNMI ALUKO
The Nigeria Customs Service, the Armed Forces, security and paramilitary organizations operating at the Badagry/Seme border axis today carried out a public awareness road show demonstration to reaffirm the readiness of the federal government to conduct next Saturday's February 25, 2023 presidential and national assembly elections, in a safe and secured atmosphere.
As elsewhere in Lagos State, the show of force was carried out  by officers and men of the Joint Border Post Security Team (JBPST). The Team which comprise of Nigeria Customs Sevice as Chairman,  Nigeria Immigration Service, Police, DSS,  NDLEA, NSCDC, FRSC, SON , NAFDAC,  Port Health as well as the Armed Forces  comprising of the Forward Operations Base, Nigeria Navy Badagry, Forward Operations Base, Nigeria Airforce Owode,  and 243 RECCE Battalion Ibereko, Badagry.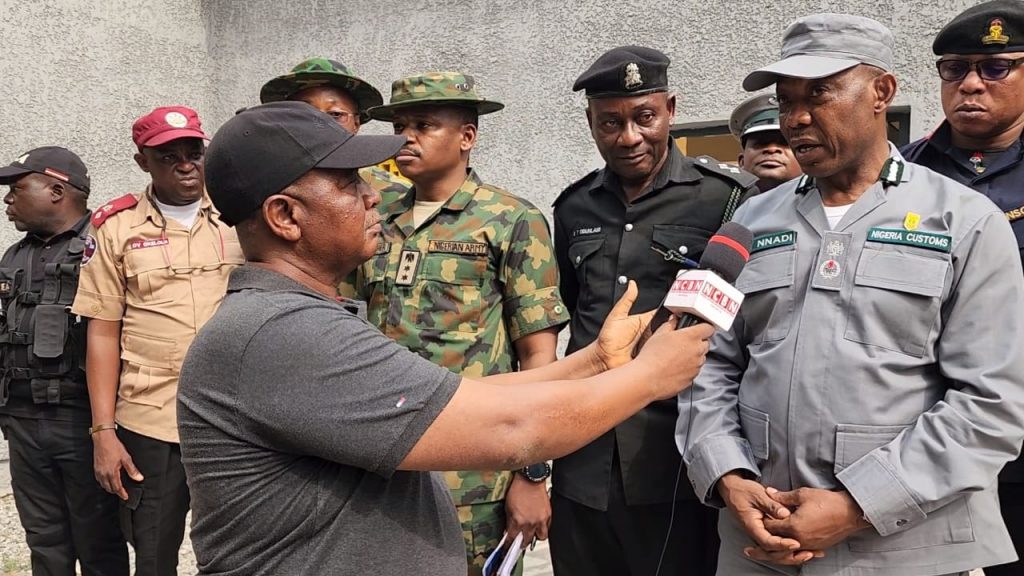 While addressing participants, the Seme Customs Area Controller, Comptroller Dera Nnadi, who doubles as the chairman of the JBPST, explained that the show of force was aimed at reassuring the general public about the readiness of security agencies in its Area Of Responsibility (AOR), about the readiness of the security agencies to maintain peace before, during and after the election.
He emphasized that the other agencies are around to support the police who is the lead agency among security agencies in election matters, and to support in building citizens confidence preparatory to the election.
He said, "Why election is the preserve of the Nigeria Police as far as security is concerned, election is a key component of society and therefore, the military and all other security agencies have the onerous duty to support the police to ensure that elections are held with the full complement of security in place."
The show of force team took off from the 243 RECCE Battalion, and moved around Seme – Badagry, Agbara, Gbaji, and through Owode.
Pinnacle Time report that the show was simultaneously conducted on the shoreline of the Atlantic, covering the stretch from Badagry shoreline to Seme using three boats provided by the FOB Nigeria Navy Badagry.
Prior to the show, the team, through the Chairman, communicated the entire stakeholders, including the traditional rulers and the local government Chairmen, reassuring them of the peaceful exercise.