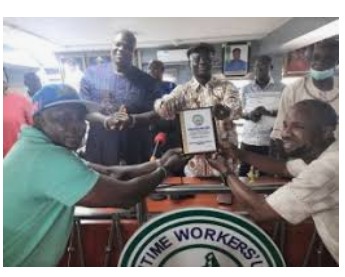 Adeyanju laments employment quota abuse
Urge NPA, NIMASA, others to fulfil pledges
President General of the Maritime Workers Union of Nigeria, MWUN, Comrade Adewale Adeyanju has expressed reservation on expatriate quota abuse by some foreign owned companies operating in the maritime sector, and urged them to stick with the expatriate employment quota rules on be ready to contend with the union.
Adeyanju who was speaking during the 5th Quadrennial National Delegates Conference held at the haven Event Centre, GRA Ikeja Lagos, recently, said the development in unacceptable. This is even as he tasked all those who pledged to assist the union with the construction of its annex secretariat to fulfill their pledges, noting that the union and maritime workers remain an integral part of the industry crucial service delivery system.
On alleged exceeding of expatriate quota system, Adeyanju said, "In a situation where more expatriates are employed more than Nigerian indigenes to perform same job with salary disparity in favour of the expatriate is totally unacceptable."
He was also unsparing in his objection at attempt to remove wages/salaries of workers from the Exclusive Legislative List to the Concurrent Legislative List, noting that such attempts are inimical to workers welfare.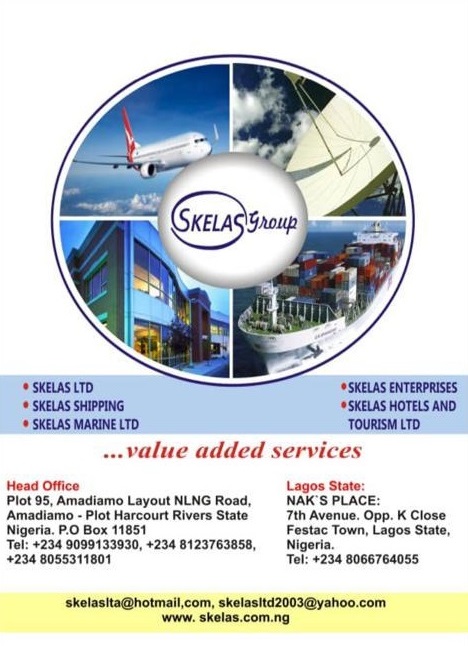 "We call on the National Assembly to drop the attempt to remove wages-salaries from the exclusive legislative list to the concurrent legislative list. We strongly stand by the Nigerian labour Congress in its call for an abolishment of this process."
On the electronic call up system for trucks, he said "We want to encourage NPA management not to succumb to the antics of detractors. We applaud NPA for the introduction of the e-call up system which is expected to reduce the numbers of trucks plying these roads that are responsible for the gridlock that has characterized the access roads to our ports."
While thanking the NPA boss for supporting the renovation of the union national secretariat, the maritime workers union leader said the authority is yet to fulfill its pledge to the building of an annex secretariat and urged her to keep faith with the pledge.
"I also wish to remind our stakeholders who have given their word to contribute to help build a befitting storey building as annex secretariat for the union to kindly redeem their promise."
He also expressed profound gratitude to the signing of the Collective Bargaining Agreement with terminal operators, which he said was midwife by NIMASA. "This CBA I am proud to say has lifted the standard of dockworkers to international standard."