Ali And The Legacy Of Corrupt Promotion (1)  
BY EGUONO ODJEGBA
The Controller General of Nigeria Customs Service (NCS), Col. Hameed Ibrahim Ali (Rtd) rode to power with the image of a no nonsense man, despite that very little was known about him.
Coming from some sort of relative obscurity, not many could really tell in exact context, who he was and possibly what to expect of him as the number one customs man; apart from being an aficionado of President Muhammadu Buhari.
Those with a faint idea about his remote history spread the rumour about his purported fine reputation as a retired gentleman officer, and one with an iron cast mould when it comes to issues of honour and integrity.
In the light of the above impressions, maritime industry stakeholders were largely optimistic and filled with high expectations of the stranger that was coming with the cudgel to chase away money changers from the frontage of the customs house, and to keep the place clean.
His reported hesitation to accept the appointment which was announced by President Muhammadu Buhari on August 27, 2015 based on speculation that he considered the customs a corrupt sector that was beneath him, clearly wove a sanguine and larger than life image of him in the minds of port users and traders.
Indeed, there was a sort of psychological stampede amongst customs officials, in which those with questionable ranks (being one of the prior administration's ills) were believed to have hurriedly removed them under self imposed sanitization exercise ahead the arrival of Col. Ali, the self style reformer that took the customs service  by storm almost three weeks after his appointment.
Like every structure built on wrong foundation are bond to totter and to fall ultimately unless quick remedial reinforcement work are carried out, what can be described as the demystification of the new customs boss did not take long in coming.
Even though he came with a reform agenda premised on professionalism, competence and the demand for integrity, Ali was believed to have been an early victim of his own reform initiative, as the system accused him of partiality and involvement in high heel promotion fraud.
Between 2016 and 2023, Ali has been accused of involvement in promotion racketeering, regarded by analysts as also the biggest malaise that has affected the service's efficient service delivery and optimal productivity.
In all, officers and men of the service has fingered the Controller General of Customs (CGC) of gross abuse in five promotion exercises, the latest been that of  the appointment of three Assistant Comptrollers General (ACG) and the promotion of 1,490 senior officers of general duty and support staff, announced effective January 1, 2023.
Sadly however, there have been reports including security reports which fingered Ali in the inexplicable disappearance of seventeen (17) names contained in the approved promotion list, overnight before the list was made public.
Pinnacle Time reports that it is the biggest promotion heist in the history of the NCS as those affected are mostly in the senior cadre between Deputy Comptrollers and Comptrollers; and in the light of available evidences, that the current promotion fraud is been investigated by various security agencies, including the presidency.
Pinnacle Time can also report that the Finance Minister who is the Chairman, NCS Board is said to be feeling very sore and unhappy about the discovery, even as feelers from her office indicate that urgent steps are been taken to redress the ugly development.
Findings indicate that some of his Ali's personal aides and some management chiefs are behind this latest corrupt promotion exercise, even as those whose business it is to know say that only the first promotion exercise under the incumbent CGC can be described as being above board.
The promotion saga is believed to be but just one of the many ills that have taken on new forms and vitality under the government of President Buhari, whose purported aversion for corruption,  pre-assumption of office can be described as huge.
A military mentee and close of ally of President Buhari, Ali is believed to have the president's ears, and this perception makes the issue of fraudulent promotion in the customs service, a sad commentary, especially given the administration's lackluster attitude in demanding immediate remedial action, in addition to the probe and sanction of those involved in the racket.
It is even more worrying that Ali appears unruffled about this latest episode in the series of controversial promotion, seeing that all those who plotted the fraud are sitting comfortably in their respective offices, without being asked to step down to prevent interferences with reported ongoing investigation.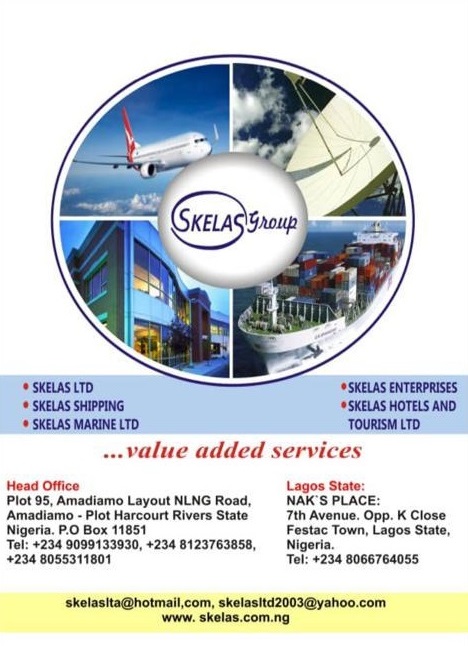 It is more disturbing that the some of the chief architects of this latest scam are disengaging from the customs service, presumably in honours and blaze of glory; as the part of the present management will most likely give way by May this year, when the tenure of the Buhari's government formally comes to an end.
On the flip side of rational conversation, Ali can be regarded as the greatest beneficiary of the Nigeria Customs Service (NCS), ever. A stranger and non commissioned customs officer, he ruled the service for eight straight years as sole administrator, given allegations that he seldom pays attention to the public service rules, and that he disrespects and ignores  systems control mechanism, as much he neglects official advise and management counseling, in place of his own wishes, and generally riding roughshod  on officers and men's fundamental rights.
Yes, it can also be said that Ali got it right in some instances, and indeed, corrected quite a few anomalies, evidently, he created his own new normal's with unprecedented damage to officers psychic, since there's absolutely no room for complaints under Ali's totalitarian regime, said those with inside knowledge.
A retired army colonel, Ali has enjoyed unprecedented exposures and privileges afforded him by the NCS in eight years, a third part of which the army could not avail him. More is still to come as he is set to retire to a comfortable life drawing from his current position's pension; not to talk about the gratuity that would accrue upon his departure in May.
Ali who came into office in August 2015 as a gaunt looking average retiree, with strips of normal hardship written over his face had barely two years after transformed into a lively, reinvigorated younger man.
While his skin now glisters, his overall looks, smile, laughter, gait and general physiognomy has gained vibrancy and strength. And as the crowning glory, Ali has remarried to a very young lady, and is drawing all the vitality, nature, position and money can give.
Those who have seen him of recent would have observed his attention compelling public mien, radiating his present trade mark mischievous smile of an unmistaken conqueror, the outgoing emperor of the NCS.
But let us put on pause the necessary digression here and look at the other issues that have affected and still affecting the destiny and emotional stability of officers and men of the service; those affected by Ali's regime of alleged corrupt promotion, 2016-2023.
To what extent will the trauma of those who have fallen victims to the spate of twisted promotions affect their overall performance, and in fact, their loyalty to the service, given the psychological nexus between satisfaction and productivity?
Loosely defined, productivity is largely dependent on motivation, which in turn rests on loyalty, commitment and emotional balance, and which derives from personnel's right frame of mind.
Therefore measuring productivity is not just about the quantum of expected fiscal benefits, monetary and otherwise,  recorded within given periods under review but indeed, also encompasses non tangible factors already aforementioned, which alone propels satisfaction, passion, innovation, , courage and zeal, and engender loyalty amongst others.
Where officers are demoralized or satisfaction is missing, loyalty becomes a challenge and being a rare resource for efficiency, can in turn have creeping and crippling negative effects on productivity.
Lack of productivity however is about the worst, single factor that is capable of putting in the reverse, everything that is required to achieve the given objective and overall mandate of an economic sector or a critical department of government such as the Nigeria Customs Service (NCS).
Economists believe that in real time assessment, productivity is inelastic to the extent of the concerned organisation's potential capacity, as the impact of the variables given above, affect and is affected by the overall cause-effect mix.
Recall that just before this latest episode of promotion for sale, the NCS attempted without success to wash itself clean of a special promotion largesse in which certain batches of officers were excluded.
It was perhaps the worst and most painful episode, where junior officers reportedly got promoted over and above their superiors, and under an uncertain management poor showing, in which some unfortunate officers found themselves saluting and taking orders from their junior, the day before.
Till date, this government has as yet addressed that seeming unpardonable injustice, but has been emboldened as it were, to continue to commit more abuses following the recent sale of ranks to undeserving officers, and the stealing of others promotion.
TO BE CONTINUED