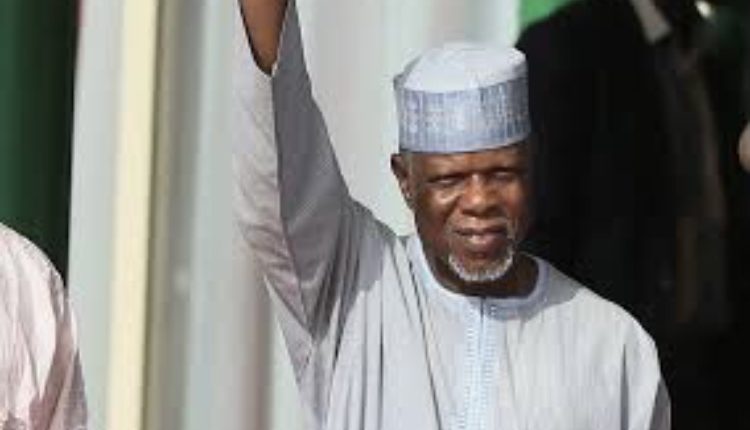 Ali Secures Readmission of Customs Into Crude Export Monitoring
BY FUNMI ALUKO
---
The Comptroller General of Customs(CGC), Col. Hameed Ali (Rtd) has secured the readmission of the service into the monitoring of crude exports, after close to three decades of being edged out by centrifugal forces in the political arena.
The Delta/Edo Customs Area Controller, Comptroller Babatunde Olomu who disclosed above, said that with this feat, the NCS is now an active participant in the nation's crude export monitoring system.
He explained that the officers of the NCS are now fully involved in offshore fiscalizarion and defiscalization process alongside other authorized agencies of government, including the Nigerian Navy, Nigerian National Petroleum Corporation, Department of State Security etc.
Olomu while speaking with our reporter on the command's first quarter performance declared that all crude export platforms within the command, namely the Warri, Escravos and Focados terminals now  have men of the service represented in the fiscalization and defiscalization process of oil lifting.
He put the total volume of crude oil lifted from the area first quarter of 2023 at 81,085,447 barrels, with 119,600.967mt of liquefied petroleum gas (LPG).
"When l resumed and after familiarizing with the operations of the area command, l observed that our officers were not part of the crude lifting fiscalization and defiscalization activity.
"Of course I discussed the matter with relevant quarters such as the NNPCL and others, l was told that is the order of things that customs cannot participate. I was amused because l know that our officers should know the quantity of crude produced and the quantity been exported which is stated in the customs extant  law.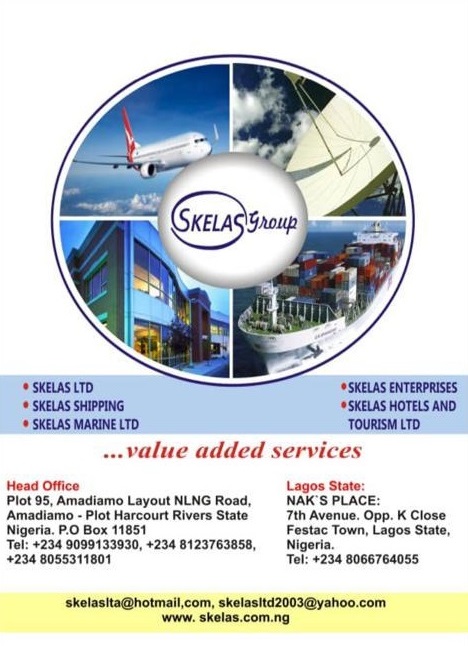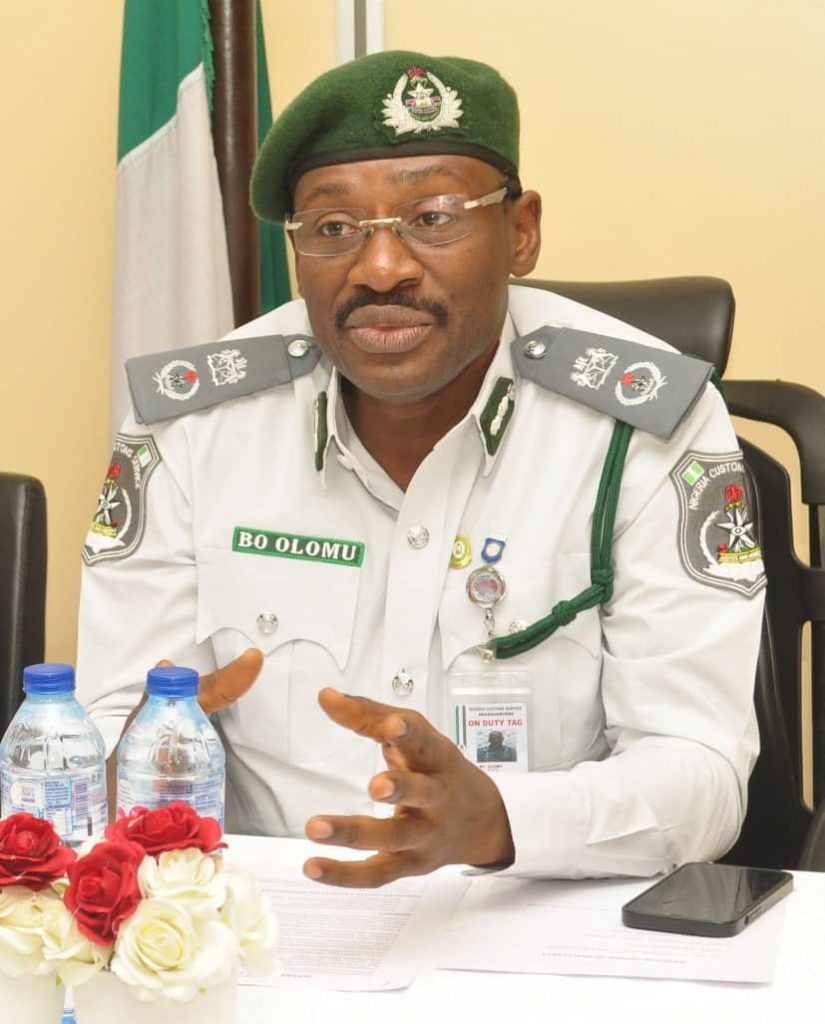 "So l wrote a comprehensive report to our CGC and he directed that l read the riot act to all stakeholders, and further directed me to take all necessary and lawful action if need be to ensure NCS is allowed to function as duly spelt out by the extant laws."
In November 2022, Olomu called a stakeholders meeting which included the IOCs, LOCs, Pre-shipment Inspection Agencies, and others to address the problem.
The Delta/Edo customs boss said the stakeholders shrank back immediately he read the riot act, from which point customs assumed it's statutory role in the oil lifting fiscalization and defiscalization process.
He however said that no revenue is derived from the task which is primarily a critical national security assignment.
Accordingly, between January and March 2023,  the command recorded a Free On Board (FOB) value of $24,576,039929.26 crude oil  export.
Olomu lamented that whereas the Warri Port is hugely underutilized owing to erroneous security perception and it's attendant negative insurance risks regime, he averred that Delta Ports and Warri Port inclusive is very peaceful and amenable to safe port activities.
He said that if the federal government can undertake a corrective campaign to deemphasize the rumour of insecurity which ended more than a decade ago, the Warri port he says can comfortably service the import needs of the South South and South East, noting that Warri Port is three times the size of Apapa Port.
He said, "Warri port is one of the safest in Nigeria, it has been so for more than ten years, criminalities exists everywhere, it is unfair to continue to say the port is unsafe. It is not true, it is just like giving a dog a bad name in order to hang it."
He said the wrong security perception has contributed to undermining the capacity utilization of the Warri Port, which has resulted into negligeable cargo ship call, and logically resulted into poor customs revenue generation.
"Julius Berger terminal received a vessel more than two months ago, almost all the containerized cargoes end up in Lagos ports despite the congestions. "The proximity of Onitsha and Aba markets to Warri port is shorter compared to Lagos. Warri Port is critical to the national economy if it becomes fully operational."
Speaking on its revenue scorecard, Olomu said "So far, between January and March, we generated over M14 billion, with revenue collection for April and May, the command may  make over N16billion.
Pinnacle Time also spoke with Meesrs Chidi Njoku, Abraham Omo and Sunday Iwuyi, representing the Warri port business community, who together urged the federal government to take deliberate effort to de-escalate the tag of insecurity under which ports in Delta State are neglected and left to waste away despite having some of the natural ports with the finest channels.
According to Njoku, "Container volume is almost zero, like one in five weeks or none at all. This is because our government categorized the Warri Port as a risk port which has discouraged vessels traffic.
"If you check, it's mostly vessels on charter that comes here and this is bad for the national economy."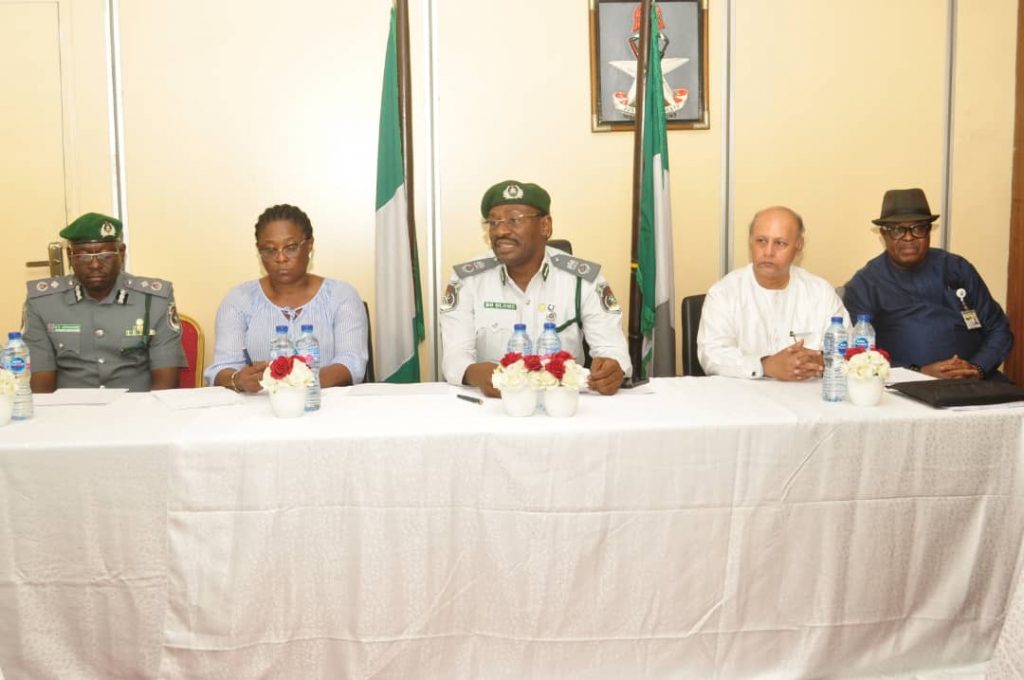 Omo also explained that the freight differential is a big challenge. "Goods coming from Europe to Nigeria has different freight for vessels calling Lagos and Warri ports, this discourages importers who prefers Lagos because he wants to maximize profit. The FG should help us to negotiate a standardized freight, it will help us greatly here."
According to Iwuyi, one of the challenges of Warri port is the silted breakwater and  shallow draft. Added to the propaganda that Warri port is not safe, cost of clearing has become very high. "Any cargo vessel calling here has higher freight because of the added insurance risk regime."