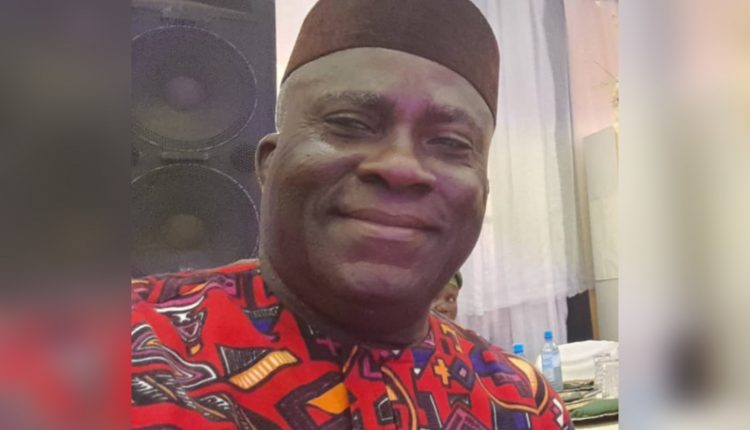 ANLCA 2023: Supporters Group Buys Nomination Form For Nwokeoji
BY EGUONO ODJEGBA
In keeping with its pledge as reported Tuesday, the Emenike Nwokeoji Supporter's Group led by Barr. Raymond Oyimba  earlier today procured the Association of Nigerian Licensed Customs Agents (ANLCA) presidential nomination form at the ANLCA National Secretariat, Lagos  with promise to present it to Nwokeoji  in Port Harcourt.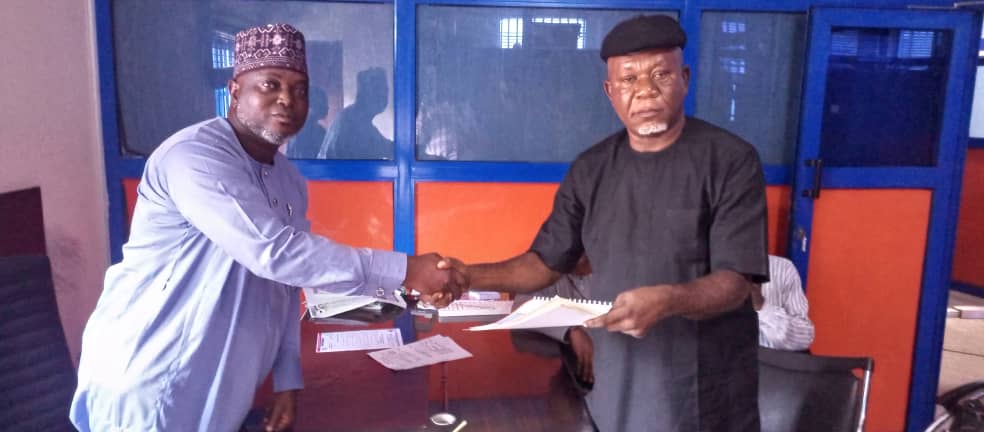 The respected association former vice president in the immediate past dispensation is currently out of the country.
Addressing journalists immediately after obtaining the nomination form, Oyi na described Nwokeoji as an institution and a board room custom broker, noting that he is the only candidate in the association's presidential race with the incontrovertible character and pedigree to deliver the association from its current state of anomie and ruin.
Oyinba who was the Chairman of the Association Electoral Committee (ASECO) in 2004 explained that corporate establishments that are concerned about the unfortunate state of affairs of the association and it's negative ripple effects on the industry have expressed joy at the prospect of Nwokeoji's leadership, with expectation that under him, ANLCA will reintegrate into the collective efforts to grow the industry through responsible interface.
Speaking further, Oyinba assured that the former ANLCA Vice President has what it takes to replicate the successes recorded during his joint stewardship with Prince Olayiwola Shittu as the National President.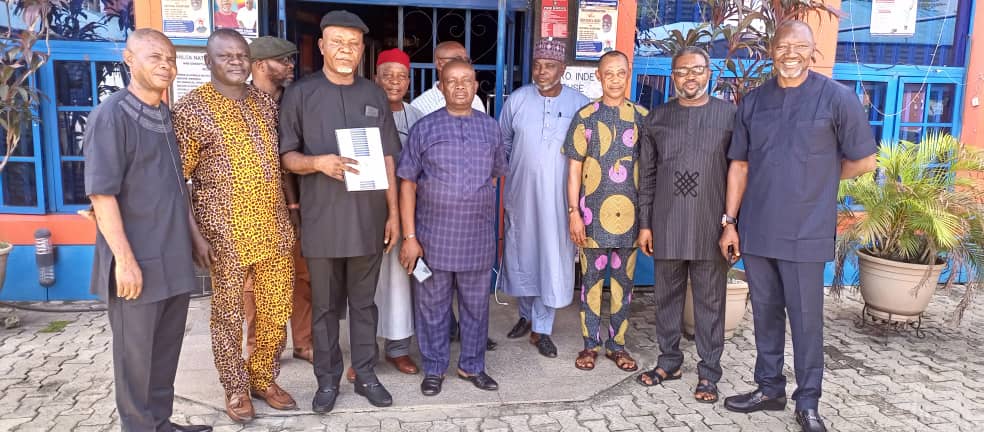 Explaining the supporter's group decision, Oyinba said, "We are part of friends of Emenike that came forward and have been discussing the date of our dear association. We believed that for our association to move forward, we need a capable leadership and some of us who are of like minds and associates resolved to urge him to contest for the position of president.
"I am representing those from the eastern zone, we contributed the money to  purchase the form for because we believe is the right step, to encourage him.
"We learnt that ASECO is closing the form in few days from now. When he (Emenike Nwokeoji) comes back from his trip, he traveled to UK, we are going to present the form to him, so that he can run for (office of the) pesident of ANLCA.
He continues:
"We are going to present Emenike Nwokeoji as an institution, as a customs broker. Based on my knowledge, he belongs to the group of agents that you can described as Board Room customs agents. He owns a bonded warehouse, he is running a company that has a branch in Lagos, and head office in Port Harcourt, he is not like other candidates that do not have offices or staffs The president of ANLCA should be a serious business, for practicing customs agents.
"I want to tell you that a number of agencies and operators including even customs service are pleased that we are presenting a candidate in the name of Emenike Nwokeoji, from what we have heard so far, many of them are not happy with the state of affairs of ANLCA. They believe that Emenike as president will reorganize the association and join other stakeholders to contribute to the development of the industry through quality engagement, and through responsible interface.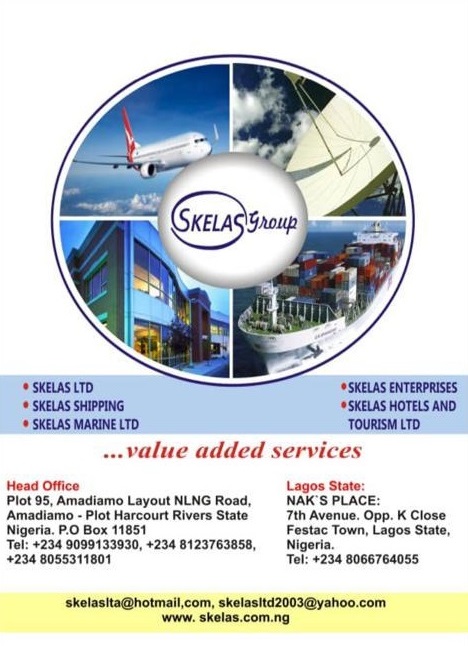 "So, we are presenting Emenike Nwokeoji, a man with character and pedigree, let the other people bring their own credentials and put on the table. In the last election of 2018, Emenike Nwokeoji lost with three votes, the election was conducted by me, but this time around, it is left for the agents to allow the association to die, or for everybody to work together to rescue the association by voting Emenike Nwokeoji as the next president.
"We have had a number of meetings with him to tell him to step forward, he has been reluctant, but we believe he is one person that is still available now that can deliver this association through purposeful leadership. He is going to replicate what Prince Olayiwola Shittu has done in ANLCA, remember that it was Shittu who secured this National Secretariat for us, where we stopped since. To move forward, we have decided to present Emenike Nwokeoji who alone we believe has what it takes to do that right, and to be able to move forward."
Asked why he believes only in Nwokeoji, Oyinba replied, "There is no way you can ask a man that does not have the strength to start running a marathon. Ask, those who have been in power in since 2018, has anything changed? ANLCA needs a candidate that can bring changes, doable changes that all members will gain from.
"Let us tell ourselves the truth, ANLCA  has been on sick bed in the past five years, while those we elected our leaders have been busy causing crisis, even when it was clear some of them were willing to pursue settlement, those who thought being in leadership was life office refused to engage in sincere truce. Today, the association is gone, ANLCA presently is like what we described those days at the port as M.O (Machine Outside)…even some ex-convicts are running for this election; at the right time we would let everybody know."
Oyimba who confirmed that a photocopy of the ASECO election guidelines was attached to the nomination form, said that the supporters group will examine the guidelines to ensure it is in line with the ANLCA Constitution of 2008.
"We are going to interrogate the process and guidelines that ASECO is following in this election, is it in conformity with the constitution of ANLCA and the ASECO guidelines? We will like to know, we would work according to the guidelines they have given to us, if they are working by the guidelines and the constitution of ANLCA 2008, not the 2020. The 2020 constitution is not a constitution but a trap", he declared.
Others in the support group who accompanied him to the National Secretariat for the purchase of the form include Chief Obi Chima, Dr Asogwa and Nze Ejeziem.