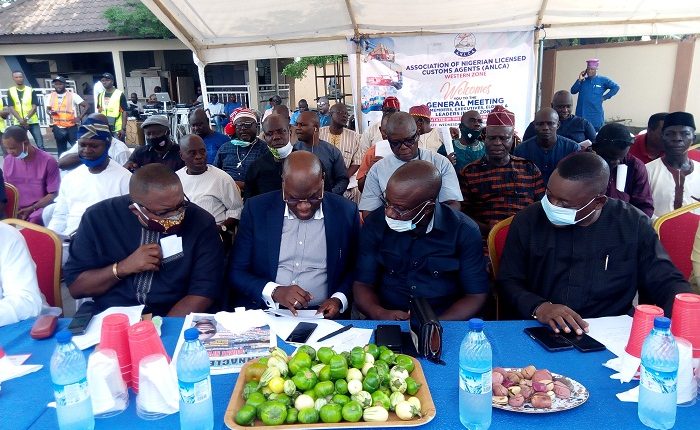 ANLCA board pledge to revisit MMIA chapter election
ANLCA Peace Initiative
The Board of Trustees (BoT) of the Association of Nigeria Licensed Customs Agents (ANLCA) yesterday promised to look into complaints by members of the Murtala Mohammed International Airport Chapter, who expressed dissatisfaction about the outcome of the last chapter election exercise.
"We have taking note of your complaints, we want you to go back and pick a date where the board will meet with you to resolve the issues. We have to move forward and it is our desire to resolve all outstanding issues as quickly as we can, so that we can forge ahead."
The pledged was given by the association Chairman BoT, Alhaji Taiwo Mustpaha, during a meeting with its Western Zone members, held at Villa Parks Hotels, Amuwon-Odofin, Lagos. In his address, the BoT Chairman said the meeting was called to brief members about the ongoing crisis in the association, the steps board has taken to resolve the issues without success, and to seek input from members on ways to end the crisis, unite the house and to move forward.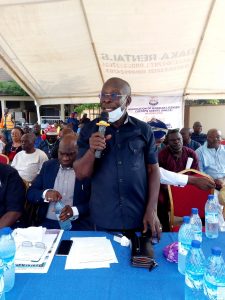 In an emotion soaked address, Mustapha lamented that the ongoing crisis is the longest in the history of the association, and further lamented the issues at stake which he described as unnecessary, regrettable are resolvable.
He traced the origin of the crisis as one borne out of sight tight syndrome, personality clashes and resultant character war, devoid of genuine issues, noting however that all of the above issues dragged this far because of the unwillingness of some of the chief provocateurs to shield the sword.
He expressed regrets that the prolong crisis is taking toll on the association's ability to retain its leadership influence and set fresh agenda for the freight industry. He appealed to all warring factions to drop their gauntlets and step forward for amicable resolutions of all outstanding matters through compromise for the sake of ANLCA.
His words: "Some of the issues we are having today started before the 2018 election, where some individuals sought to change the norms and tradition of our association. We have a history where the three key positions of National President, ASECO Chairman and BoT Chairman are given a national representative look.
"When we reached a consensus that Tony Nwabunike and Emenike Nwokeoji both of whom are Igbo are contesting for the office of the president, with a fello Igbo Oyinba as Chairman ASECO, we also agreed that the position of Chairman BoT should be reserved for Yoruba. Based on this reality, there was therefore a decision for the board leadership election to hold before the NECOM election.
"But Peter Obi objected, saying what if the Yorubas field candidate for the presidential election, that it should wait. After the election, the same Peter Obi and Henry Njoku continually objected to the BoT chairmanship election until such a time we insisted. I was elected chairman. But Njoku said he would have nothing to do with it and refused to leave office.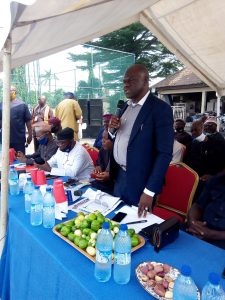 "That aggravated the crisis. Iju said we should give him nine months, we said no, we settled for three months grace period to honour Iju as president. We knew they were looking at the Council for the Regulation of Freight Forwarding in Nigeria (CRFFN) as exit for Njoku. Even after getting the Vice Chairmanship position in the CRFFN, he still refused to leave.
"Iju was worked with him all the way to undermine the system, and it was in the cause of this that Peter Obi went to court, just to have Njoku sit tight. They started the court thing, not me or the board. Severally I reach out to Iju to suggest ways the crisis can be resolved, he will say yes, he agrees, he will do as advised. But each time, he does nothing, and this brought us to where we are now.
"We have about fifteen court cases, and all well meaning members continue to say this rising court cases will not do us any good, let us settle out of court. I can tell you that ANLCA has lost its voice and our members are not getting the benefits of ANLCA as they use to enjoy. The board is not happy about this development and the fact that the unity we once enjoyed has been destroyed.
"The board under my watch wants a quick reverse of this ugly situation. ANLCA is a big family, and as a board, we believe that a family quarrel should be settled in-house. Unfortunately, Iju and those at the other side are not willing to settle, and that is why we thought we should reach out to you all.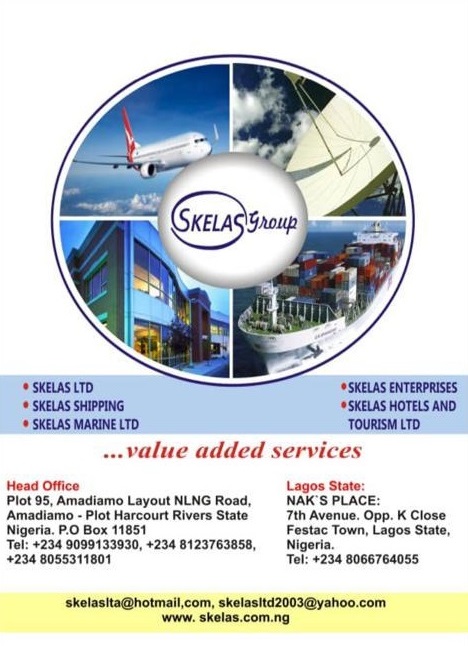 "This association belongs to all of us, NECOM and BoT does not owe ANLCA, so we have invited you here to give you the proper information of the crisis we are having and what led to the escalation of the crisis. We are asking for your opinion and input on how to resolve the problems and move forward as a family.
"To move forward, we must make mutual sacrifices, concede and make compromises. We are quite willing to let the Kano and Abuja elections they conducted without an ASECO to go, we are not interested in holding down the progress of ANLCA based on that. They must also concede that this Board has a role and lifespan after we regularized our status with the Corporate Affairs Commission.
"Today, the court cases they started has turned against them in view of the subsisting court ruling stopping them from parading themselves as national officers. The good thing however is that we can always settle out of court, and the BoT and other aggrieved arms of the association are willing and ready to engage in out of court settlement. But Iju and his team are not reciprocating our gesture, and this is the position we are. We want peace, we want settlement."
Also speaking, ANLCA Board member and former National President, Chief Ernest Elochukwu expressed worry that Iju together with Henry Njoku and their team are making settlements impossible.
He said, "Can you imagine that they wrote petition to the police and management of this hotel not to allow us have this meeting. They said the meeting is a threat to peace and security."
The former national president also expressed regret over the caveat placed on the meeting as a western zone affair, noting "this meeting should have been a national one with all the zones fully represented. I am sure that this error was not intentional and will be corrected forthwith."
BoT Secretary, Prince Taye Oyeniyi collaborated and appealed to members to stop playing to the gallery and stop ethnic card, accusing the  National President, Tony Iju Nwabunike of dragging the ANLAC into ethnic politics and further stocking divisions within the association.
Adeniyi said "The National Secretariat is not an Igbo Secretariat, it does not belong to Njoku and Iju, they are only tenants there and they should stop turning the place to a tribal ground with their few collaborators from other ethnic group."
One time Legal Adviser of ANLCA, Barrister Ozonwa expressed regret that some past and present leaders especially of Igbo extraction, have sought to make mockery of the exalted offices they occupied by "trying to add the tenure and roles of others to their own. This greed and narrow mindset is part of the problems we are currently grappling with", he said.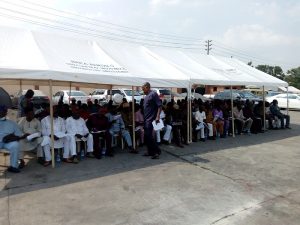 Adding: "Let the National President, Tony Nwabunike concentrate on his job as national leader and allow the board of trustees to do its own job. As a product of the board, the national officers will continue to run in circle in the failed bid to unseat the board. They must work together to move ANLCA out of the present darkness we find ourselves."
Despite the clarity of the board presentation and specific request for constructive input to end the crisis, some members with obvious sponsorship tendencies sought to further stock the ember of disagreement by wiping up contentious issues and calling for an Annual General Meeting to elect a new BoT, while ignoring allegations leveled against NECOM.
At the meeting were all five members of the board including the Vice chairman, Chief Dennis Okafor, suspended western zone coordinator, Comrade John Alfred Offobike; all western zone chapter chairmen and their secretaries; namely Comrade Goddy Shelwa Shodeinde, chairman KLT;  Alhaji Barrister Lasisi Fano, chairman Seme Chapter; Prince Olusegun Odutan, chairman Tin Can Chapter; Elder Samuel Ude, chairman PTML Chief Dom Onyeka, chairman Apapa;and  PTML chapter treasurer, Mr. Yemi Haastrup.
Other association elders and past leaders present at the meeting include past member of board Sunday Odedeyi member, Chief Lawrence …..ASECO Secretary, Dr. Olalere, ex-chairman of MMIA chapter, ex-Odua Maritime Chairman, Chief Oyeniran,  Chairman Odua MMIA Mr. Olalekan, Elder Alhaji Bello Isa Adegbenro and Odua Maritime PRO Chief Lere.