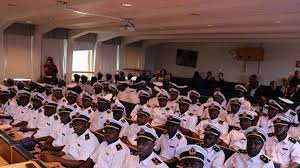 Effedua, Jamoh dismissed ICS report on seafarers' deficit
BY EGUONO ODJEGBA
Relevant authorities in Nigeria have dismissed the alarm raised by the report of International Chamber of Shipping, ICS, and BIMCO that the maritime industry will experience seafarers' shortfall in the next five years, noting that the forecast may not have taken all vital economic indices into consideration.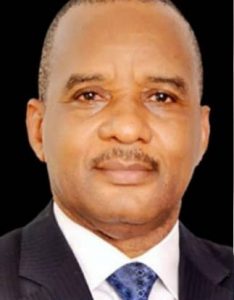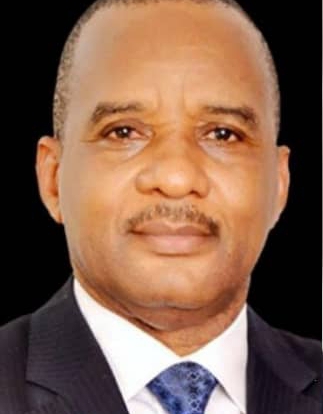 The highlight of the report states: "The growing demand for standards of training, certification, and watch-keeping, STCW, certified officers could mean further 89,510 officers required by 2026 to operate the world merchant fleet."
It went on to note that there is presently a shortfall of 26, 240 STCW-certified seafarers. Reacting, Rector of the Maritime Academy of Nigeria, Oron, Commodore Duja Effedua, Rtd, said maritime nation's projected seafarers' pool has been significantly undermined with the emergence of the Covid-19 pandemic, which he explained has disrupted global business, leaving many industries on lean operations; with a toll on import and export of goods.
Also fielding question from journalists on what would be the fate of Nigeria in respect of the forecast; Director General of the Nigerian Maritime Administration and Safety Agency, NIMASA, Dr. Bashir Jamoh said it is not the character of Nigeria to be at the bottom line of negative global economic forecast.
He assured that maritime training institutions will receive all necessary support to enable them have in place adequate certified seafarers' at all material time; dismissing the ICS/BIMCO forecast as a mere product of routine evaluation.
The Rector MAN argued that contrary to that report, supply of seafarers has always outweighed demand. His words: "My position is that demand for seafarers cannot outweigh supply, particularly with how Covid19 has crippled the world economy.
"Except if there has been any increase in one trade or any indicators that trade would rise? For now, there is a new world order, businesses are in unusual times, many businesses have died and few new ones have emerged.
"Now, the world is in recession, many businesses have not fully reopened, like hotels. Those who are in the import and export business are not finding it easy because of the rate of inflation locally. Spare parts for vessels have skyrocketed due to the exchange rates and it is not easy for the local ship owners to keep their vessels operational."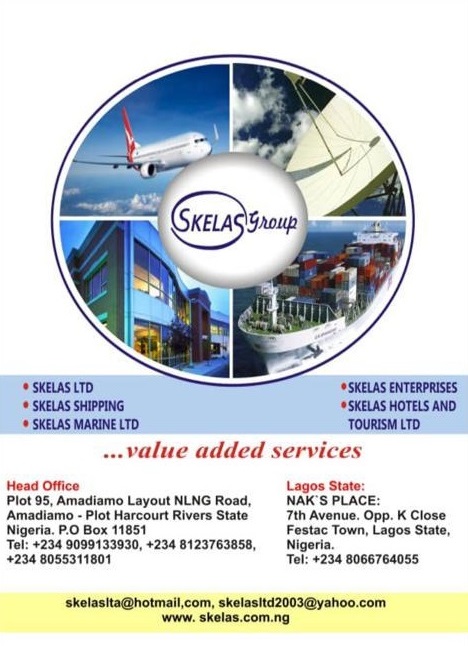 Effedua argued further that there are many STCW-qualified seafarers either without job or temporarily out of job, who may also fill in any gap in the industry in respect of the forecast; not to mention present unengaged STCW-qualified seafarers due to non availability of spaces onboard vessels.
According to him, based on the International Maritime Organisation, IMO, advice, maritime nations are no longer just interested in large and regular turnover of seafarers, but just to train enough to fill available jobs spaces, which calls for systematic balance between demand and supply.
Explaining the connection between real demand and projection being the basis for ICS/BIMCO warning, the DG NIMASA said the parameters are merely advisory.
His words: "Internationally, they look at so many parameters and indices to project their forecast, which is for purposes of planning. They watch what is going on. At the beginning of 2020, we just woke up and started experiencing Covid-19. It didn't give us notice, we were not prepared for Covid-19, and when it came lots of maritime activities were suspended, seafarers training too was suspended.
"Those were the basis of BIMCO research and evaluation on what will happen in terms of scarcity of STCW. Why they released the report is for agencies like us that are responsible for producing seafarers to take note and to make sure that we avert the catastrophe that may likely hit our maritime industry in terms of manpower scarcity."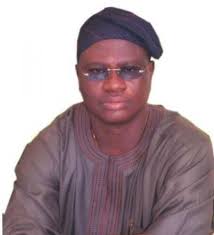 Jamoh said Nigeria have enough training capability to respond to market demand at all time, noting that the country's resilience to remain afloat in the face of global challenges remains a blessed reality .
"Yesterday, you heard the MD of NPA saying that they have training facility and they want us to give them a kind of endorsement for certification.  Already MAN Oron is giving STCW, there are also four private institutions issuing STCW certificated by NIMASA.  It is the duty of these institutions to make sure they beef up their training strategy to meet demands.
"So if they said the Nigerian economy will collapse because of this, it is an advice, it doesn't mean our economy will collapse. Nigeria is never at the bottom of any global economic challenge, we always take necessary measures to ensure to remain afloat, we do not sink.
"So, in terms of what and what BIMCO indices has foreseen that will make seafarers scarce in the market,  we have heard, we will close the gap", Jamoh declared.