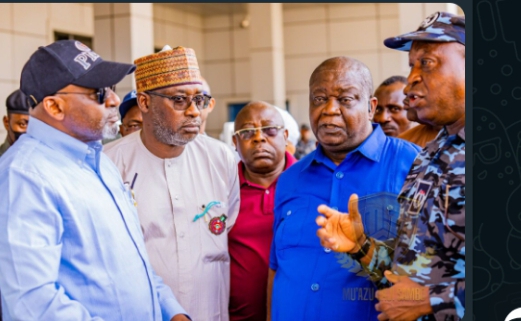 …Shuts Station Indefinitely
BY FUNMI ALUKO
The Federal Government says it has mobilized the Nigerian Police and other security agencies to go after a yet unascertained number of passengers reportedly abducted by unknown gunmen at the Ekehen Train Station, Iguebe Local Government Area of Edo State on yesterday late in the afternoon.
A statement by the Federal Ministry of Transportation signed by the Director, Press & Public Relations, Henshaw Ogubike on Sunday January 8, 2023 conveyed the condemnation of the federal government and promise to speedily rescue those kidnapped, as well as apprehend the kidnappers.
The terse statement titled FG CONDEMNS THE KIDNAPPING OF PASSENGERS AT TOM IKIMI TRAIN STATION,IGUEBEN, reads: .
"The Federal government condemns the despicable and utterly barbaric kidnapping of passengers at Tom Ikimi Train Station Igueben Edo State.
"The Public is hereby reassured that the security Agencies are making efforts to rescue the kidnapped Train passengers. The Nigerian Police is on the trail of the criminals and have mobilised with a view to protecting the lives and property of the remaining passengers.
"The Government is saddened by this unpleasant development and assures on its prompt response to the ugly situation."
The Nigeria Railway Corporation (NRC) has announced the shutdown of Ekehen rail station following the unfortunate incident, until further notice. The announcement posted on the passengers' WhatsApp Group, stating that the closure was until further notice reads: "this is to inform our general public and most especially our esteemed passengers, that Ekehen Station has been temporarily closed due to security issues, till further notice."
Earlier, the Public Relations Officers (PRO), Edo State Police Command, Chidi Nwabuzor who confirmed the abduction of the passengers explained that the number of those involved is yet to be ascertained. Though the gunmen and their motive is yet to be ascertained, sources in the area suspect they could be herdsmen.
The development is coming barely 10 months after a similar incident in Abuja, where some terrorists attacked a Kaduna-bound train in some casualties were reported, while many passengers who were kidnapped, were released months after.