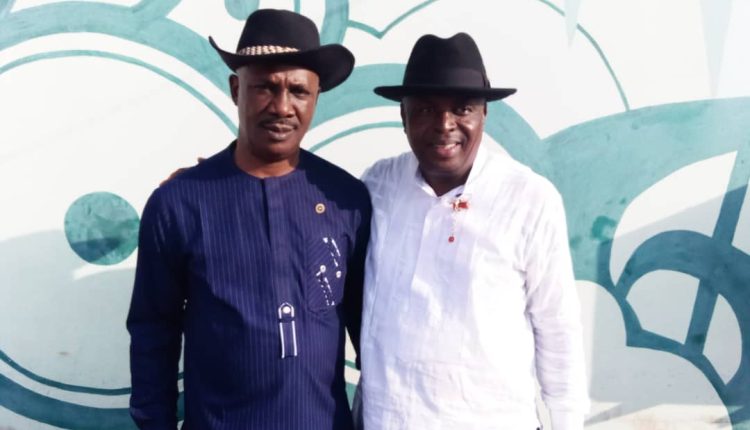 KEN SARO WIWA MEMORIAL: OWA MARK 28 ANNIVERSARY
By Nkpemenyie Mcdominic, Lagos
The Ogoni Welfare Association (OWA) Lagos Branch over the weekend, celebrated the 28th Memorial Anniversary of late Ken Saro Wiwa and other martys amidst pomp and pageantry at the 81 Division Officers Mess Onikan Lagos.
The colourful event held beside the breezy waterfront  had in attendance notable Ogoni sons and daughters from all walks of life with cultural display like music,  national anthem, and much to eat. Chairmen from the four Local Government Area that constitute Ogoni Kingdom were honoured with awards.
The Chairmen are: Dr. Bariere Thomas, from Khana Local Government Area, Hon. Confidence Deko- Gokana LGA, Hon. Mbakponee Okpe- Tai LGA and Hon. Obarilomate Ollor – Eleme LGA.
Speaking in his opening remarks, Chairman, Ogoni Welfare Association (OWA), Lagos ,Comrade ThankGod Meekor reiterated the group's commitments not only to the welfare of indigenes in Lagos but with a strong voice in matters affecting people of Ogoni Kingdom in Lagos State.
Meekor stated that the hallmark of the day's event was aimed to be an interactive session where people from Ogoniland should ask thought provoking questions as to what the association has been doing positively or negatively.
Highlighting some of the achievements under his leadership,he noted that OWA is the only Ogoni socio- cultural group that have its own built secretariat outside Ogoni land adding that no Ogoni extraction has a building anywhere outside Ogoni Kingdom. Meekor disclosed that the edifice was named after the iconic Ken Saro Wiwa adding that the building has over 500 sitting capacity hall, multiple offices, lobby, kitchen, conveniences, and parking lot.
The Chairman affirmed that youths from Ogoniland have been encouraged and empowered through the National Youth Service Corps (NYSC) scheme pointing out that the deployment of young Ogoni indigenes to Lagos State are properly taking care of.
"Also, on yearly basis we encourage the deployment of young Ogoni graduates to Lagos for national youth service, so as to expose them to the dynamic and multiple opportunities here in Lagos.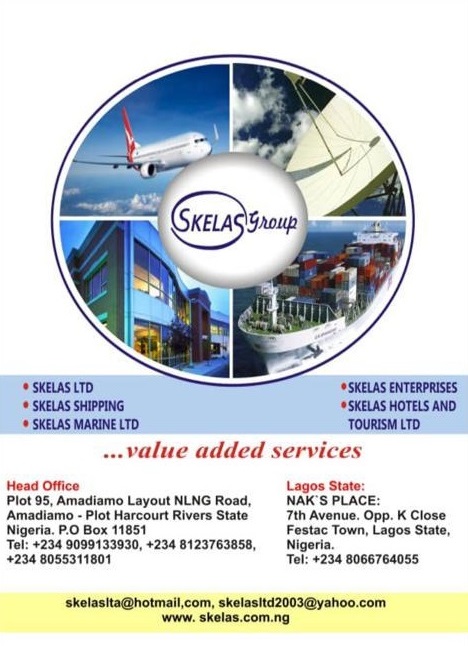 "We are proud to note that this has been a very rewarding programme in sustaining our numerical and qualitative strength in Lagos State. We do not only encourage them to come , we provide accommodation, help in job placement, organise seminars to properly and effectively integrate them into the system.
"We can attest to the fact that some of our very best in several fields of endeavours have been trained and groomed here.
He further called on the women wing to join hands and promote the socio-cultural group in Lagos , as part of efforts to add value to the growth of OWA
While  commending the women wing , he affirmed that "Going forward we want to use today's event to forge a greater collaboration between our leaders at all levels, MOSOP, OWA/GOWA as well as other Ogoni socio-cultural organisations towards creating an Ogoni we will all be proud of.
"Moreso, considering the huge sacrifice our past leaders for whom we are gathered here to commemorate have paid for our struggle, and importantly that a lot still needs to be done in our quest to have an Ogoni that will not only assume it proper and dominant place in Rivers State but also will have a strong voice on natural issues.", Meekor affirmed.
He called on the Rivers State Government to step up and explore the potentials and assets in the state adding that the pollution of Ogoni needs to be addressed.
On his part , a top member of OWA Lagos , Pastor Deele appreciated God's intervention for a successful hosting of the 2023 anniversary, adding that the programme is symbolic to the rights of Ogoni people.
He called on the federal government to do the needful by providing lasting solutions to the issues faced in Ogoniland.