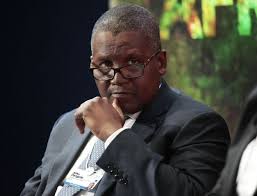 The Danger of Politicizing Private Refineries
A recent report, incidentally, by the Federal Government (FG) announced the expiration of no fewer than 32 refinery licenses earlier issued to private investors.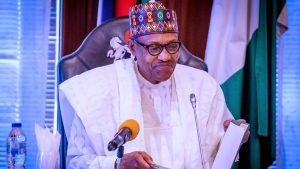 In its usual distant, seemingly unaffected and complacent attitude, the FG through the Department of Petroleum Resources (DPR) gleefully declared the licenses invalid on the ground that operators granted the provisional licenses failed to match their intentions with action, over their inability to translate their business plans and economic blueprints into productive results.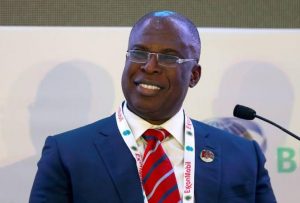 The DPR listed BUA Refinery & Petrochemicals located in Akwa Ibom; Dee Jones in Cross River; Energia Limited in Delta State; Southfield Petrochemical & Refinery Ltd, Edo; Starex Petroleum Refinery, Onne Oil & Gas Free Trade Zone; RG Shinjin Petrochemicals, Delta; Don Mac, Edo; Platinum Hydrocarbon Resources, Delta; Mondonat Nigeria Ltd, Delta; Ikwe-Onna Refinery , Akwa Ibom; Shepha Petroleum & Petrochemicals Company, Delta; and JIL-Amber in Port Harcourt as those which licenses that have been revoked.
It also includes Gazingstock Petroleum Company (Delta); Petrolex Oil & Gas Limited (Ogun); Eghudu Refinery (Edo); Ibafon Refinery FZE (Calabar FTZ, Cross River); and Kainji Resources (Imo); Eko Petrochem & Refining Company (Lagos); Hi Rev Oil (Akwa Ibom); Epic Refinery & Petrochemical Industries (Bayelsa); Masters Energy Oil & Gas (Rivers); and Cross Country Oil & Gas (Imo).
The others are Grifon Energy (Ondo); Sifax Oil & Gas Company (Lagos); and Capital Oil & Gas Industries (Lagos); All Grace Energy (Rivers); Green Energy International (Rivers); Fresh Energy Limited (Bayelsa); Chyzob Oil & Gas (Abia); Aiteo Energy Resources Limited (Delta); Associated Worldwide Company (Akwa Ibom); and Amakpe International Refinery (Akwa Ibom).
According to the DPR, the number of valid refinery project licenses as at March 2021 are 23 as against 44 in 2018; indicative of a drop in the number of operators that initially expressed interest in the oil refining sub sector.
While simply lamenting the prospective operators failure, the FG thumbed up Dangote Refinery not only as the sole refining plant with ongoing construction, but as the biggest, prospective, refinery that will drive the national economy and support the nation's huge social infrastructural and domestic demand.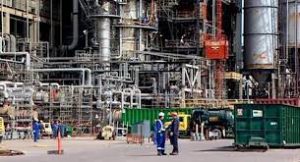 This official attitude is not only immoral and criminal, but reprehensible and unacceptable, since the quiet and sinister plot is again intended to enslave Nigerians to a single source fuel economy with its attendant monopolistic tendencies and multiplier effects.
It is questionable that while the FG failed to develop a competitive model that entails a deliberate policy of financial empowerment window for all prospective developers, it has demonstrated un-Dangotehidden bias that supports to the hilt the monopolistic profile of the Dangote Group of Industries, owners of the Dangote Refinery located in Lagos.
It is unacceptable that the nation's critical consumer economic index is concentrated in the hands of a single entity, through a non revolving federal assisted financial support policy system, skewed in favour of one entity.
The economic argument that Dangote pioneering huge investments in some of our industrial green fields is tied to certain patents and market exclusivity is untenable and preposterous, since Nigeria's present real growth curve is not strong enough to support such trajectory; that is otherwise commonplace in developed economies.
It is reprehensible the way and manner some Oxford trained economists who find themselves in government and in position of authority play intellectual tin gods in our fiscal system in helping to create obnoxious macroeconomic prognosis through wrong advice. The principles that successfully drive European and American economies cannot by any stretch of the imagination be deemed applicable for our environment, in view of our peculiarities.
Sadly, our policy makers and lawmakers have for a long time already become fused in a romance of absurdity, to the extent that there no longer exist legislative oversight that should probe and checkmate some of this dangerous economic fraud.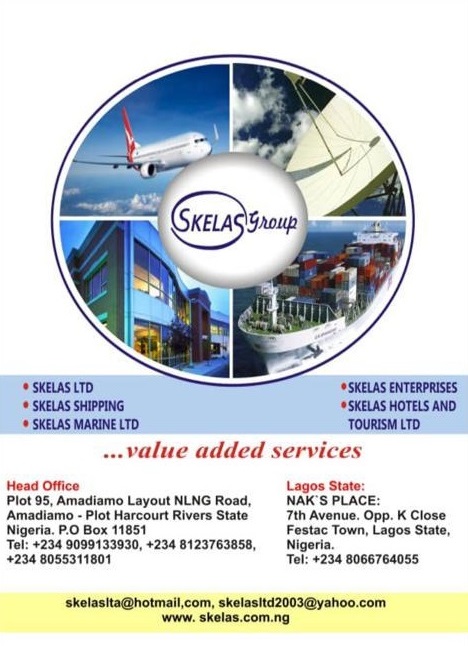 This absence of critical supervision has adversely affected our deregulated downstream operations, and is presently threatening in particular, the refining sub sector of the downstream, in view of the current attempt to throw up Dangote Refinery, invariably as sole player. If the Nigerian lawmakers will not stop this official ill motivated scheme that is fast turning our economy into a one man empire, then the masses should wake up and take the initiative.
Government exists to provide equitable supply and management of resources expected to drive its economy across the productive and supply chain. The reality in the last thirty years is that effective project financing by banks, whether by industry driven banks or commercial banks appeared to have been manipulated into a single customer trust channel.
While all the banks fall over themselves to participate in the funding of any project under Dangote Industries, the same banks have been conditioned to throwing up all sorts of barriers on the path of competitors in the consumers productive bracket in which Dangote holds sway. One would think there is already a halo of fidelity under which Dangote alone operates, a halo that remains veiled to other competitors.
That is criminal double standard. It is inconceivable how successive governments and successive management of the Central Bank of Nigeria (CBN) fell for this voodoo manipulation? Fuel is too critical to be left in the hand of one man, whose business moral scruples have recently become subject of national debate.  In fact, some analysts made the point that there is no morality in business, talk less of monopoly.
And this is why government is important; to moderate and ensure that it's national productive sector is protected through utmost fair deal, and through structured monetary balancing and supervision. No responsible government should be seen to be encouraging monopoly under whatever guise.
The DPR posturing regarding failed refinery licenses is totally disingenuous, ridiculous, painful and therefore unacceptable. The existing preposterous empowerment system must be reworked to have a broader national outlook.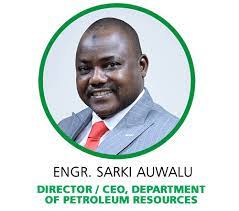 While Nigeria must remain grateful to Dangote for his patriotic business ideals that have secured us a niche in the consumer goods index global rating, offering hundreds of thousands of Nigerians employment, direct and indirect, the need to restructure the critical sectors and de-emphasize the Dangote phenomenon as the driving belt of national economy must however, take firm root in our national thinking. There must be a rebirth and system overhauling.
That way, while Dangote  will continue to maintain relevance as a critical operator, while it is our collective endeavour to navigate the national economy from one man grip, and thus stave off the impending catastrophic pricing template to follow fuel pricing regime in the coming years.
It is the duty of the federal government to clean up the associated and respective policies driving this all important oil and gas refining sector.  In other words, all refinery licensees should be provided with equitable and sufficient finance support to recreate their redundant refining blueprints.
It is a shame that while the FG gleefully announced that the Dangote Refinery has achieved an impressive 80.3 per cent construction capacity completion, 32 other operators granted licenses same time are still wearing pampers, with their operational fields apparently overtaken by grass.
This is a national calamity. Sadly, Nigeria in recent time has suffered painful economic rape by all manners of characters that have no business being in government, making key decisions. In the past twenty years, it would appear that Nigeria has lost the ability to be able to hold anybody accountable.
Fiends, maniacs and pretenders have practically taking control of the system, and there seem to be loss of focus, as our engine of growth is emasculated by strange policies, while we walk blindly in search of solution.
There is no telling when the country will exit the current state of melancholy unless critical measures are collectively taking to solve our critical problems. Fuel is too critical to leave in the hand of one man. And each time we speak in terms of the federal government, discerning minds become more afraid of what the future holds. What we have is an amorphous federal government, because whether we like it or not, the three tiers of government have failed to speak and act in unison, for a long time already.
While some states in the oil producing regions have expressed the desire to participate in the oil refining sub sector, the federal government appears not keen at giving its support. Thus the so-called federal government has run at cross purpose, for a long time already, not just under the present government.
This fact is incontrovertible unless we wish to maintain the lie we have lived in over the past two decades. While admitting that four modular refineries with a combined capacity of 23,000bpsd had been completed, there is no indication that they have started supply and distribution, even as the import figure of refined fuel captured in shipping position has maintained its average aggregate.
We must change the system. It is time for all men of goodwill to rise and speak up. The FG should be challenged to review policy template supporting the oil refining sub sector, and the time is now, not tomorrow.