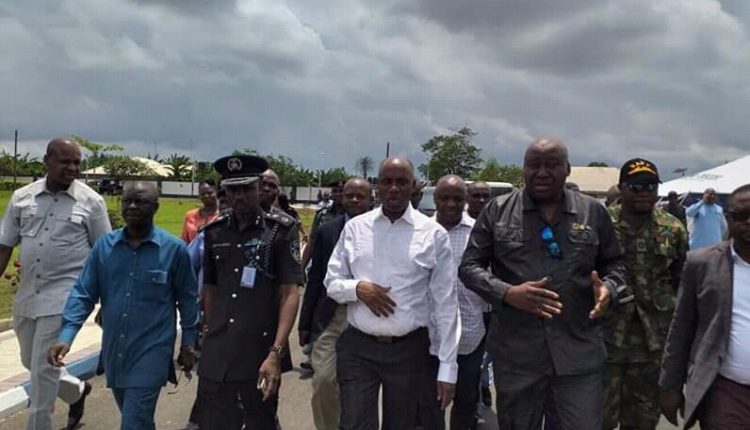 Contrary to insinuations in some quarters over alleged poor pool of Nigerian seafarers as a byproduct of the Maritime Academy of Nigeria (MAN), the leadership of the Academy has dismissed such notion as not only erroneous but misleading.
Rector MAN, Commodore Duja Effedua (retired) said the Academy presently parades high level professional lecturers, with foreign and local mix, a development that has positively changed MAN's academic performances and overall output.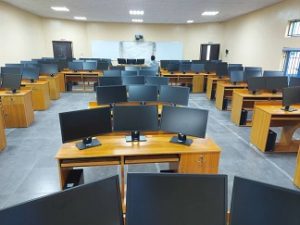 He notes that whereas the Academy primary focus is training of cadets, the Academy however also caters to the need of the maritime working class, who gets the benefits of integrated skill acquisition training, offered by MAN via classroom work and simulation assisted technology training, provided by a number of latest model technology simulators, the Academy acquired under his watch.
Effedua who made the clarification yesterday, noted that whoever is still linking the Academy to the past before his assumption of office, especially given the huge developmental leap that came the way of the institution in the past three years, must be speaking from the point of ignorance.
He said while a number of expatriate teachers have since swelled the pool of qualified lecturers in the Academy, four more expatriates are billed to join the ones already on ground, and assured that the Academy's teaching staff are populated by competent professionals, a development observers say has placed MAN at a position of authority in Africa and in the global maritime map.
The MAN Rector also disclosed that IMO recently commended management of the Academy for its robust and positive contribution to its turnaround. This is even as he disclosed that the Academy is expecting another two sets of multi functional simulators.
"We are expecting two more simulators; two different types, they should be coming into the Academy very soon. So, we don't listen to those whose intentions are to pull down. We listen to IMO, listen to NIMASA and major stakeholders with investments in the industry, and they are happy with us.
He dismissed insinuations about the capacity of the Academy to deliver on its mandate as a product of personality hysteria. "Internationally the Academy is back on the limelight and on the map of IMO, who are these clowns in the equation of international maritime training? Have they come to the Academy to see and ask questions about the quality of instructors we have now?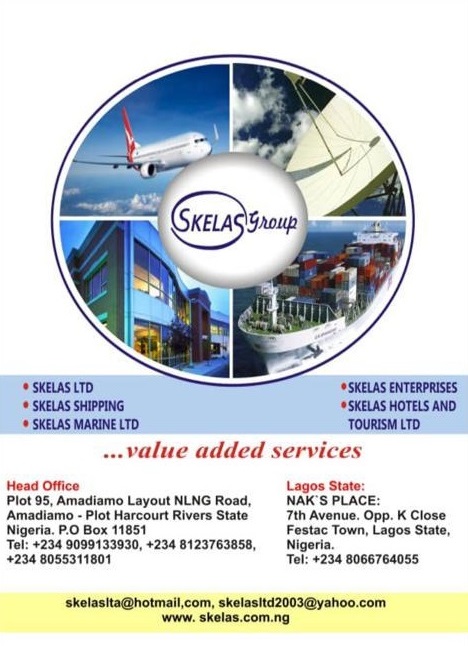 "We have foreign lecturers; one of them is an Indian, a master mariner. We have over 50 competent lecturers and somebody is sitting down somewhere talking tales by moonlight. If Mr. President can re-tweet our story on his page and have confidence in what we are doing and have done so far, and if the IMO have sent us letters congratulating us, what else are we looking for?", adding:
"In West Africa and in Africa, we know where we are. We should be among the first two or three best academy in Africa."
Apparently agitated by the query, the goal getter rector advised Nigerians to stop the attitude of hurting national institutions because they do not like the face of the person at the scheme of affairs.
"Our lecturers' pool has gone up; the guy is talking from the point of ignorance. Is he saying the Master Mariners in the Academy, and all our PhD holders are not qualified to teach? We have many, we already have four lecturers from Indian and we are expecting four more, but that is not the issue.
"Even Nigerian PhD Holders and Masters Degree Holders, even First Degree Holders are they not qualified to teach? And who are we teaching? It is cadets; we are not teaching those who are already professionals in the industry, we only offer them short courses to keep up with modern tools of maritime operations.
"Basically, that is what our expanded simulation class is designed to achieve, beside our cadets, we have industry workers, with special skills in certain areas, we have them at heart. And the people teaching them are eminently qualified to teach, by law, by STCW standard.
"So whoever is complaining should come out from that space he has consigned himself to face reality. We shouldn't be hurting a national institution because we do not like the face of the person there; that is not correct."