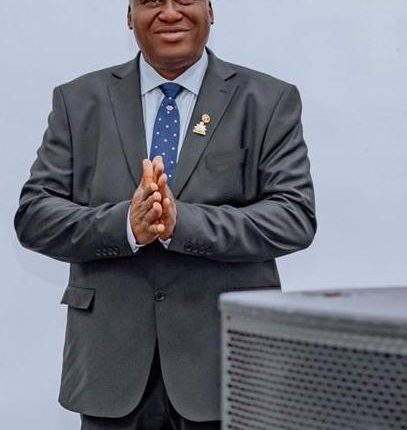 AMANO, Mariners, Others' Congratulates Effedua
Speaks on Reappointment
BY EGUONO ODJEGBA
Industry players, experts and mariners including the Alumni of the Maritime Academy of Nigeria Oron (AMANO), have congratulated the Rector of MAN, Commodore Emmanuel Duja Effedua on his re-appointment for another term of 4 years.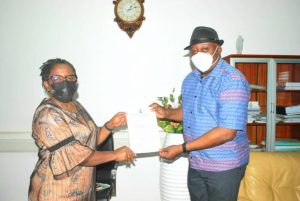 Effedua who was first appointed on November 17, 2017 as Rector of the Academy had his tenure extended no August 30 2021, and effectively commenced his second term, September 2, 2021.
President of AMANO, Emmanuel Maiguwa, in a goodwill message said Commodore Effedua has 'tenaciously' demonstrated high commitment to the standard growth of the Academy by re-positioning it to produce quality graduates.
The AMANO President pledged the Alumni's commitment to support at all time MAN Oron and quality maritime education in the country, as he wished the Rector MAN God's speed in his extended assignment to consolidate of his earlier giant strides.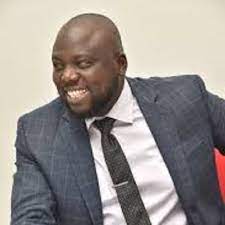 "On behalf of the Alumni of Maritime Academy of Nigeria, Oron (AMANO), I would like to congratulate the Rector of Maritime Academy Oron, Nigeria, Commodore Emmanuel Duja Effedua (Rtd) on his re-appointment to serve another term of 4 years.
"Like I have said severally in public space, the Maritime Academy, Oron is sailing at good speed and course, which should not be distorted until it is stabilized.
"What is encouraging about the Rector's reappointment necessitating our goodwill message is not only because he has gotten a second term, but for the obvious reason that both the Minister of Transport, Hon. Rotimi Amaechi, and the President of the Federal Republic of Nigeria, Gen. Muhammadu Buhari (Rtd) have recognized the previous sterling qualities of the Rector to move the institution to even greater heights.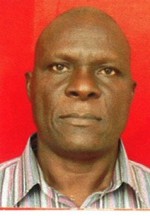 "It is our belief in AMANO that this recognition will go a long way in encouraging public office holders to be selfless in rendering their services to the nation. On behalf of AMANO, I would like to thank both the President and the Minister of Transport for re-appointing the Rector while at the same time assuring the leadership of the Academy and the Ministry of Transport of the commitment of the Alumni of Maritime Academy of Nigeria, Oron to support quality Maritime Education in the country," he said.
Maiguwa also urged the management of the Nigerian Maritime Administration and Safety Agency (NIMASA) and other critical stakeholders to continue to encourage and join hands to ensure that the Academy improves on the quality of maritime education and training in Nigeria.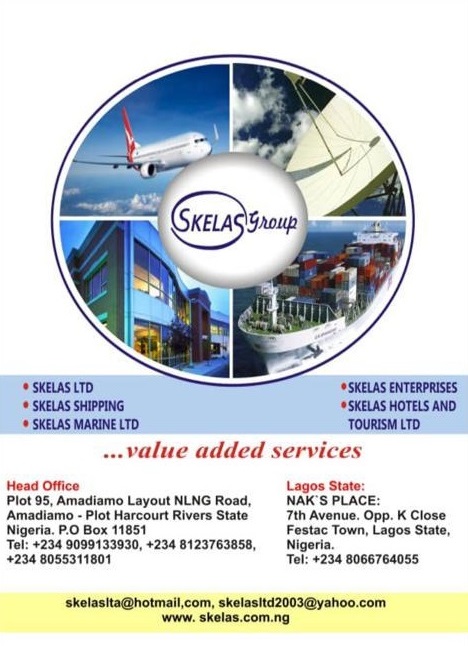 Also speaking on the Rector MAN reappointment, Captain Tajudeen Alao said the Academy has undergone very dramatic, positive and significant growth trajectory since Effedua took over in 2017. Captain Alao said the industry is very impressed with the level of commitment to MAN's leadership to reconnect with international standards, as he urged the host communities to partner with the Academy to ensure sustenance of mutually beneficial co-existence.
According to Capt. Alao, "The story of the Academy and the evidence on ground now, is a big departure from having 10 students in a room. Now there is no black out of power supply, regime of no charts, regime of parallel rulers, no functional Simulators, un-kept environment, students not attending lectures are gone.
"Today what used to be a poorly equipped library has turned into a well equipped modern library. There's laptops for all students, Covid-19 compliant campus, Virtual lectures during pandemic and stay at home period, these achievements under 3 years, needs to be consolidated upon.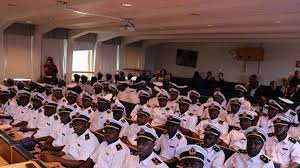 "The country is happy that community interference in a paramilitary federal institution has been boldly curtailed, a new hand coming onboard would have disrupted the growth projection. I salute the HMOT for this decision to recommend Commodore Effedua to Mr. President for reappointment.
"The industry is happy. We are all praying to God to take control and rest His grace on him and bless him with wisdom and strength to continue to navigate the successes he has been known with."
Commenting, Captain Warredi Enisuoh noted that Commodore Effedua earned his reappointment having put much in place including, and urged the Academy Rector to focus on human capacity and curriculum upgrade in his current tenure.
He said, "He spent his first tenure on infrastructure which is okay, with his second tenure I think human capacity should take priority. Those of us who schooled in Oron at the time of least infrastructure went on to become ship captains of superior flags like Australian, Singaporean, Panamanian, because we had the greatest resource at the time, which was human capital.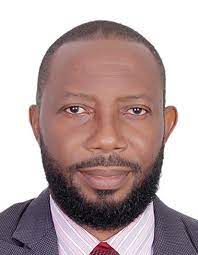 "Our Instructors were some of the best in the world, and we are talking about a period we didn't have simulators plus electricity. They were instructors/lecturers from Nigeria, Ghana, and Egypt, name it! Oron was a melting pot of maritime intellectuals.
"His second tenure should focus heavily on attracting qualified and seasoned professionals devoured of political coloration, and human capacity development. It takes about 10 years to produce a good Master Mariner and we shouldn't take that for granted.
"There should be plans to remunerate them outside the current civil service structure. If you pay people peanuts, you get monkey services and products. Find professionals you will pay very well and in return for your investment, task them to develop courses way above the IMO Minimum Standard.
He continues: "I also want the Rector to work closely with NIMASA to address the issue of upgrading courses to Master Mariner and Chief Engineer Class 1, including the issue of Mutual Recognition of Certificates as stipulated under the IMO. This should seriously be looked into for the employment potential of our products outside Nigerian Flagged ships.
"Giving the track record of his commitment so far, I think the Rector should also look at creating a Research Center for the maritime industry. Automation is on the way and we plan to produce more Seafarers in a world where ships are getting bigger with lesser crew as a result of automation."