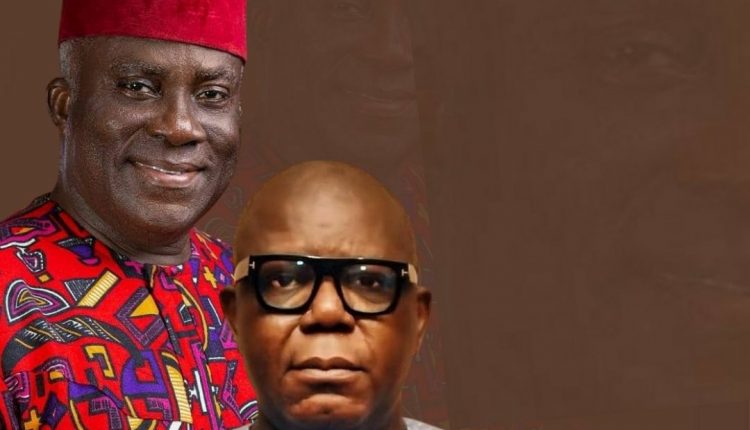 BY EGUONO ODJEGBA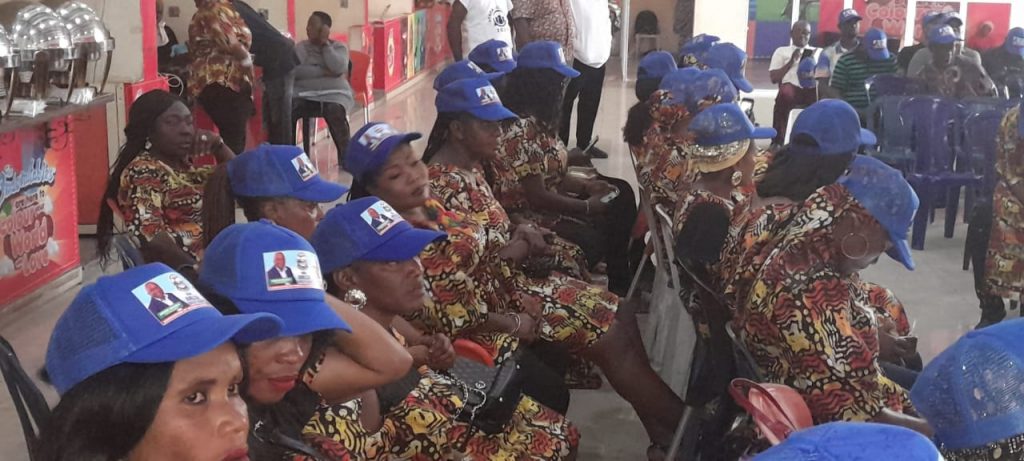 Perhaps, the word 'colourful' sums up Mr. Emenike Nwokeoji  and Segun Oduntan  his running mate, 'ENSO Restoration Team'  three days Lagos presidential campaign of the Association of Nigerian Licensed Customs Agents (ANLCA), which kicked off last Wednesday and ended Friday.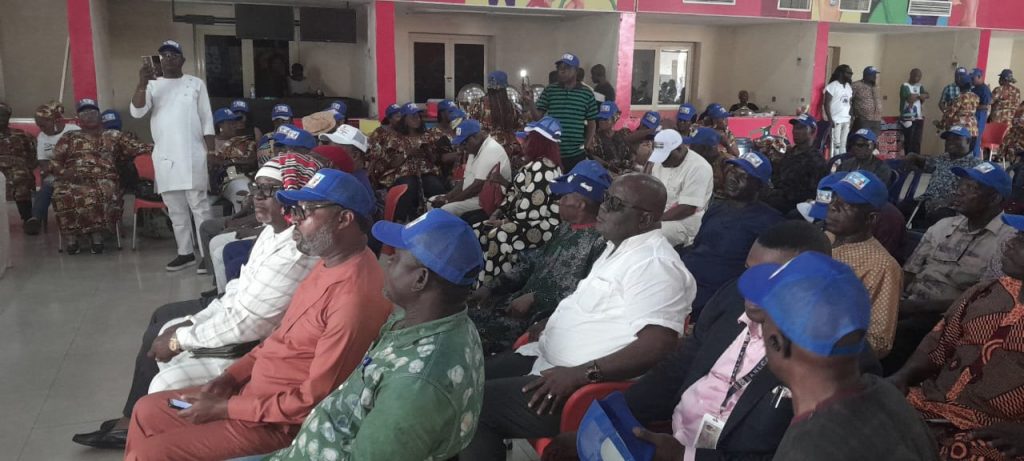 The massive turnout of association members, made up in women and youth groups, including the support groups was a manifest testimony of the desire and wish of the larger majority of members to return the association back to its glorious days through responsible and visionary leadership.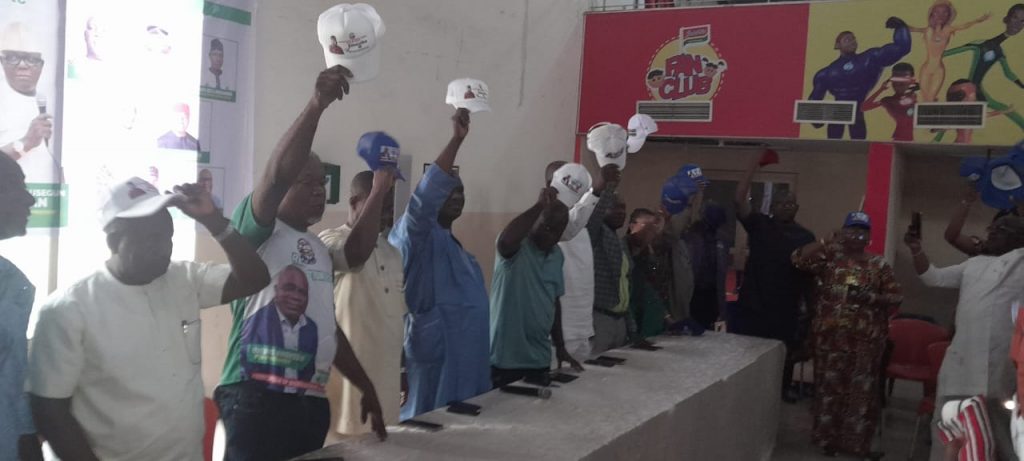 It was the loudest testimonial of the deepest democratic yearning nd open demonstration ever seen in the history of its presidential campaigns, as members and supporters are seen surging and urging for change, in the most sincere acclaim and with a bubbling of the clearest desire to keep hope alive; not only in words but through eclectic and electrifying non verbal expressions; evident in the colourful arrays of the mammoth crowd at the Apapa Amusement Park Lagos, venue of the campaign.
No sooner Sir John Ofobike, Director General of the ENSO Campaign Organisation presented Nwokeoji and Oduntan after a brief citation of their industry profile, than the atmosphere changed into one of t jubilation and great expectations, as cries of support rented the air.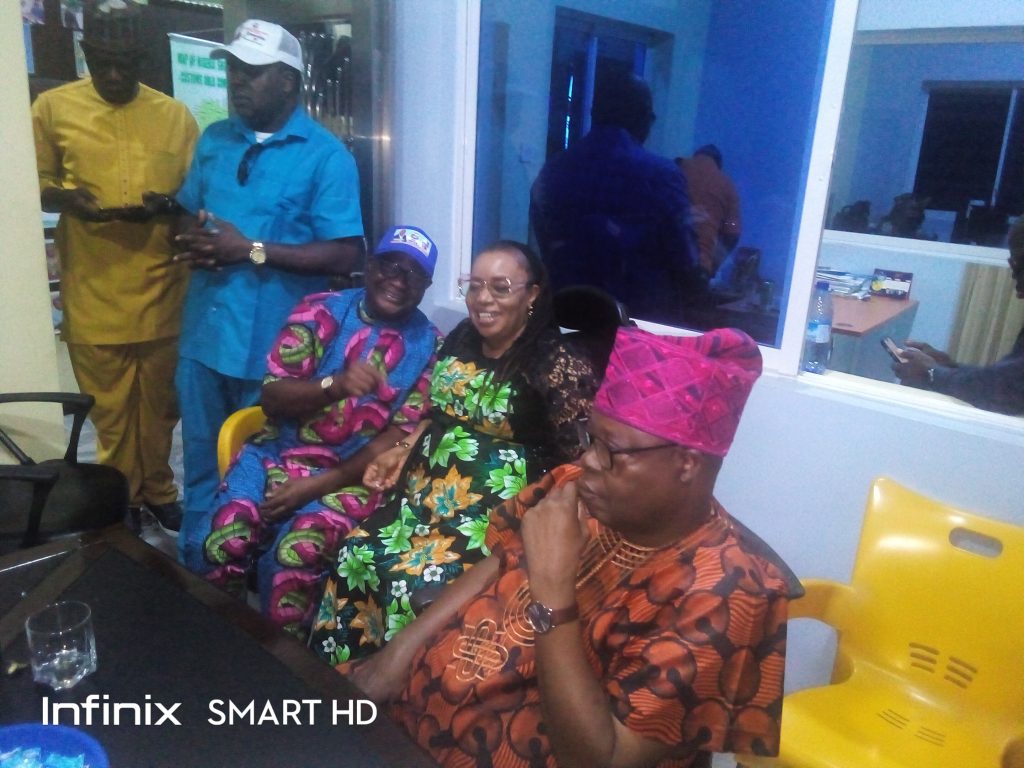 The presidential candidate and his vice assured that if elected, his team will drive the restoration of the association with a huge sense of duty and mission, and ensure that ANLCA's past glory is not only recovered    but lost grounds as well.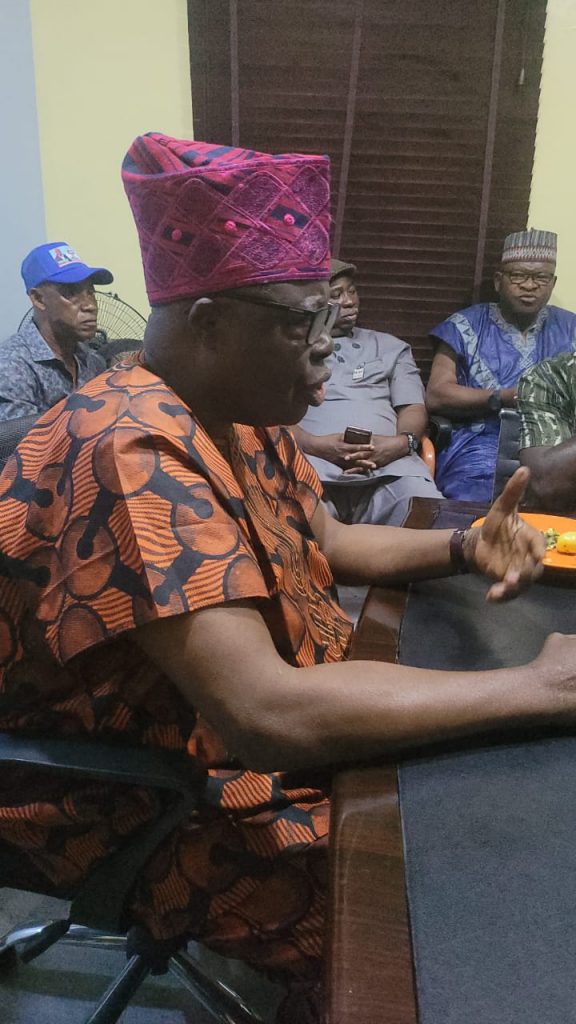 "The leadership we need now is the one that has competence, character, we need a leader that has clout, and can command respect among the key stakeholders that we are relating with, which is the Nigerian customs service, not to start attacking and abusing them.
"We were able to build the bridge of relationship during Shittu tenure that we engage with senior officers, including DCG's and ACG's, where we have our meetings. At a time the then CGC ordered them to remain in our event until the end. But today, our so called leaders would visit an assistant controller and be happy to take pictures, then, who would take us to the CG and Ministers?", he asked rhetorically, adding:
"The slogan of this campaign is restoration, we need to restore peace in the association, there is no dignity anymore in the association that can make you call yourself a clearing agent, we want restore it. There is no integrity anymore", he said
Also speaking, the Vice Presidential candidate, Prince Segun Oduntan alleged that there are certain illegalities being carried out secretly to ensure that another group emerge winner in the coming election.
"Presently, there are attempts to manipulate the election by gathering fake names and cloned licenses. We are aware of all their antics and what the ASECO is doing.
"But I want to warn them that, they must ensure that there is equity and justice in the association election."
Vice President of Oodua Maritime Group, Mr. Ojo Akintoye while addressing the campaign train and the mammoth turnout urged contestants to exhibit the spirit of sportsmanship in the coming election. He prayed and wished the team victory at the election so that they can move the association out of its current challenges.
He said, "From now till the end of this election, let us stop intimidating ourselves. There was a time in the history of this association that we were represented even at Aso Rock. To claim that you are an ANLCA member today is now a thing of shame."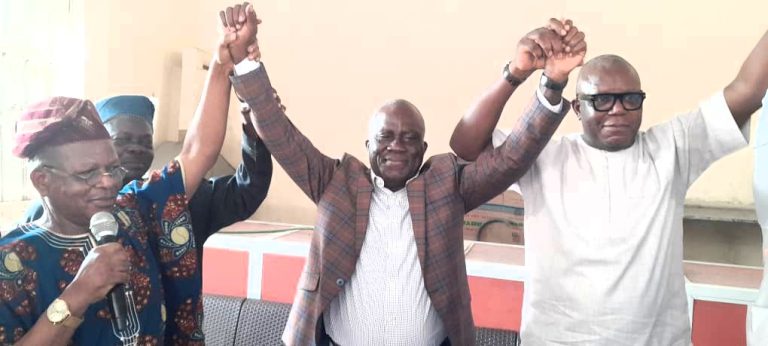 Also speaking,, Chairman of the Igbo Maritime Elders, Chief Austen Kelly called for restoration of peace at the various chapters before the NECOM election is conducted.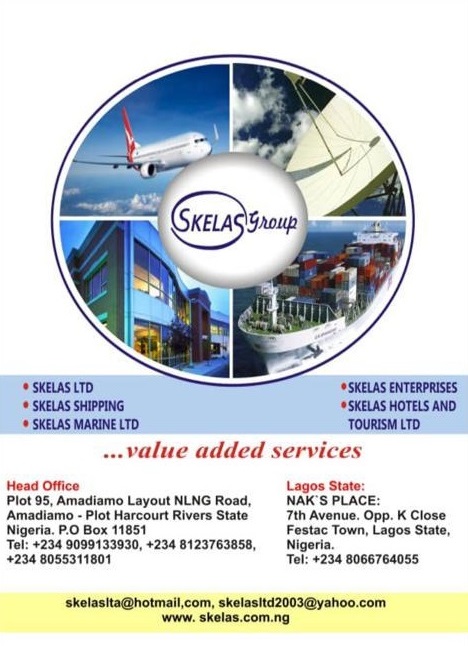 "Everybody knows that Emenike is more experienced than Farinto for this position, we must elect people based on merit, we don't want political bandits as president of ANLCA, we must all go out and vote for somebody who can lead us", he said.
Thereafter, the ENSO presidential campaign team  proceeded on consultation and homage visits to critical stakeholders and former leaders of the association. Those visited include the Oodua Maritime Forum (OMF), Association of Igbo Maritime Practitioners in Nigeria (ASIMPIN) and the Edo Maritime Forum (EMF), all of which congratulated Nwokeoji and his running mate for entering into the race and shoring up the integrity of participation and the electoral process.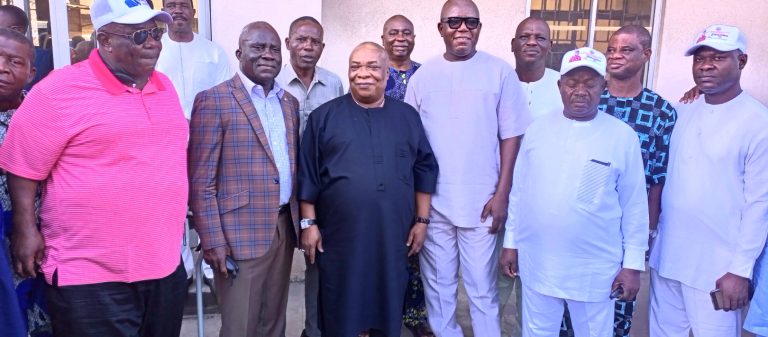 While the President General of ASIMPIN, His Royal Majesty, Eze Damian Obianigwe noted that the entry of ENSO into  the leadership contest holds immense promise for change and fresh vista in the effort to revive ANLCA, he prayed for them and wish the duo the very best,  and also urged voters to exercise their franchise responsibly in line with the collective good of the association.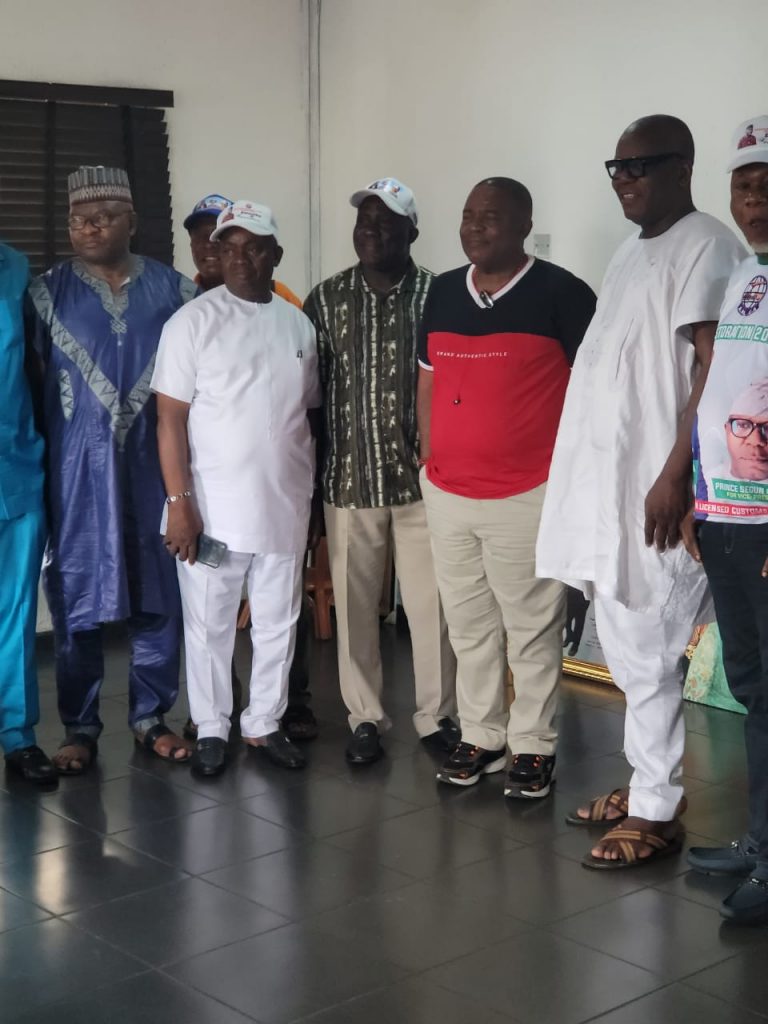 According to the Eze Obianigwe, "It is God that gives power, l have no power to make anyone President. ANLCA is the only house that we have, it is the mother of all associations, the moment we get it right in ANLCA, we have gotten all things right in the maritime sector, may God give us a good leader, a listening leader, one that would take us to the promised land.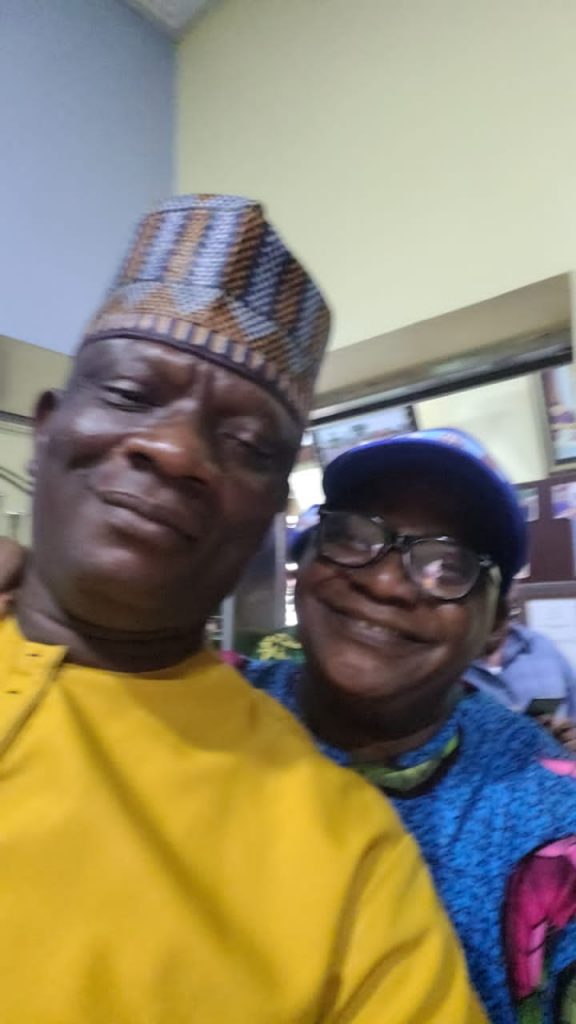 "Emenike is a brother to me and we are from the same village, if he was a woman, I would have married him, I have been to his house four times, and I must have love for you before I can do that. There are many things I ought to say but I would not say them openly", he said
Also speaking during the ENSO Team visit him, President of OMG, Chief Oye Ariyo, also expressed joy  at their emergence in the contest, even as he lamented the absence of purposeful leadership in the association in the past fifteen months, and urged members to vote people who can navigate the reposition ANLCA and to deliver on members expectations.
The ENSO presidential campaign team received the unreserved endorsement of its former National President, Prince Olayiwola Shittu and former Board of Trustees (BoT) Vice Chairman, Chief Dennis Okafor, who separately enjoined members of the association to vote for the restoration agenda of ENSO.
The icing on the cake was visit to the former President of ANLCA, Prince Olayiwola Shittu at his sprawling Lagos head office, where emotional accounts of the respectable height ANLCA enjoyed before been handed over and the fall and locust years that followed, which brought ANLCA to its knee.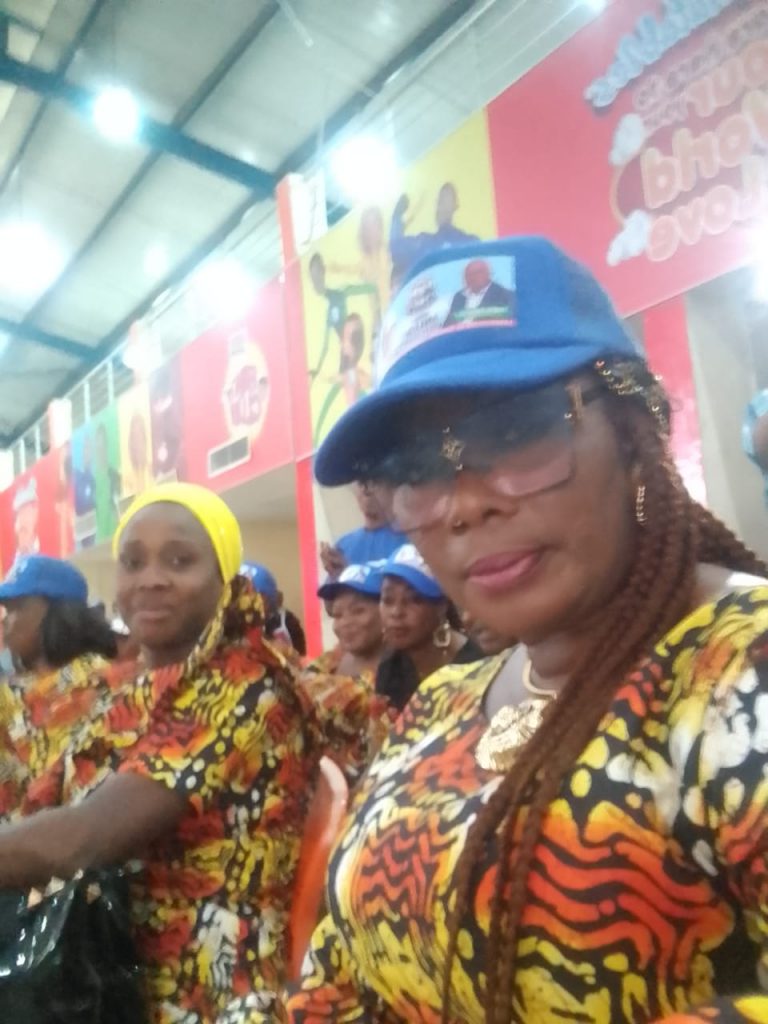 Interestingly, the gathering at Shittu's office also elicited dramatic reconciliation and healing moods, an atmosphere that further challenged the ENSO Team to ensure that reconciliation and forgiveness assume top priority in their government.
Speaking after the presidential candidate and his vice and the entire ENSO Team  has been presented for his blessings, Shittu  said  well meaning members of the association owes it a moral duty to vote for ENSO Team, noting that to sit on the fence will be a disservice at "this critical time of ANLCA."
"As a former leader and elder, it is my duty to welcome all groups and wish them well. But the ENSO group is a very special one and is dear to my heart. We cannot continue to pretend that all is well, nothing is well in ANLCA anymore, therefore, l am totally in support of your team.
"I like your campaign slogan, restoration, that is what we want at this time, not self serving agenda of some people who think they own the association and can do as they please. Leadership is about service and stewardship, l feel personally sad that the ANLCA we built to international recognition have been brought down.
"ANLCA was an active member of FIATA, the presidency, the Finance Ministry, Nigeria Customs Service and its leadership and managements; we were also on the same page with other critical stakeholders, and for all of that to go down just like that, it is painful.
"I thank Emenike and Segun and your team for coming out, remain firm and resolute, for all of us, your restoration government   and voting in is a moral duty, so let me publicly say that you have my support one hundred percent, because l believe that your team will fulfill your campaign promise."