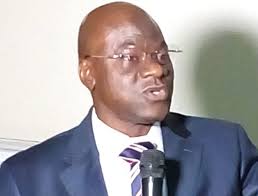 ANLCA Peace Efforts: Mustapha, Ofobike, Sanni Blasts Nwabunike
…Says he's a jester, urge stakeholders to ignore him
BY EGUONO ODJEGBA
Chairman, Board of Trustees (BoT) of the Association of Nigeria Licensed Customs Agents (ANLCA), Alhaji Taiwo Mustapha has described the association court suspended National  President,  Tony Iju Nwabunike  as a jester and comedy poster boy who delights in tales by moonlight in preference for the serious task of leadership.
According to the BoT chairman, Nwabunike prefers to go into exile when the challenge of leadership knocks on his door, adding Nwabunike is in the habit of constantly giving excuses when confronted with critical issues facing the association for lack of leadership capacity.
He explained that despite being the president, Nwabunike has a history of running away at the slightest whiff of trouble, leaving his subordinates to deal with knotty leadership decisions, after which he would reappear and seek to take credit; noting that his emergence as the national president is the worst error of judgment ever made by members of ANLCA.
The BoT Chairman who was reacting to noisy news headlines in the maritime online media in which Nwabunike referred to members of the board and other chieftains of the association as either suspended or expelled, said Nwabunike  either  spoke o of ignorance or mischief, saying that in reality, it is Nwabunike and the National Executive Committee (NECOM) he led that was suspended and stopped from parading themselves as national officers by a federal high court order; which judgment he said subsists.
He expressed utter disappointment that at the point efforts have progressed in putting behind the association's over three years crisis, supported by well meaning national institutions such as the Nigeria Police Force, Nwabunike and few others he charged as benefiting from the chaos are putting spanners on the wheel of progress, through misleading, unguarded and provocative media statements.
His words, "I was amazed when some of our members called my attention to some funny news headlines that were coined from the press statement Iju released to the maritime online media from his hide out. I felt disgusted because like you know, efforts at amicable resolution of our differences have progressed, to return us all to a united family.
"Remember that throughout the dialogue, he was not available, in fact the moment he heard whispers that the BoT is seeking lawful recovery of the secretariat, he ran away, leaving Mukaila and Farinto to do whatever they could. He has always been like that, at the moments of exigency, you will not find Tony Iju, he will reappear after matters have been resolved.
"But looking back, I don't blame him, we overrated him, and l think that is one of the greatest error ANLCA have made, it was an error of judgment. So the fact about Tony's leadership incapacity  and the odd about constantly pulling the hand of the clock backwards, is an eye opener, it's true that you can't give what you don't have. Tony lju is a jester and a comedian, he is not a leader. And he is very deceitful and manipulative, that is the only area you can credit him with some merit.
"His perspective to the national secretariat is pathetic; he chose to run away when the heat was on. For over a month, he didn't deem it fit to either come back or even issue any statement. But as soon as we are beginning to dialogue and making headway, he decided to wake up from his slumber"
Mustapha also reiterated for the umpteenth time that the opening of the secretariat was with the consent of the BoT, aimed at advancing dialogue and amicable settlement, and blasted Nwabunike for seeking to twist the facts of the matter.
"What is he trying to claim? The secretariat was opened on the basis that both parties will solicit for peace and reconciliation, Ogbuagu requested in the first reconciliatory meeting that we should go back to the secretariat for subsequent meetings. So we decided we should also allow for the secretariat to be reopened to advance the peace process; if we didn't agree it would still be under lock. And instead of him to reciprocate and reach out to enrich what Henry Njoku and the others did in his absence, he issued a lame and bankrupt public statement.
"In any case, his profile is full of comedy; they don't have what it takes to expel us, not to talk of calling us back.  He and his NECOM were sacked by the court; he is the one that should be asking for mercy and pardon. On a personal level, Tony is my friend, I like him as an individual, but he has mismanaged his personality and leadership profile as national president of ANLCA."
Also reacting to the press statements and buzzing news headlines, erstwhile Western Zone leader and leading chieftain of the association, Sir John Ofobike,  also fondly called Dan Katsina, flayed Nwabunike for purportedly playing to the gallery, and described the latter as a coward and a show man.
"What do you want me to say? Is it not clear that he even like selling himself cheap, because each time you talk, reasonable people will weigh what you have said, and by doing so, also judge whether you are a serious person or not; is not so?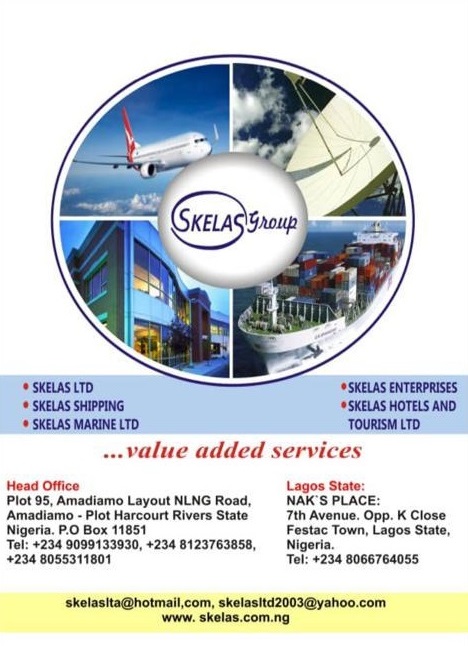 "From all he has said, he made it clear that he is not trustworthy or serious person.  The Nigerian Police is a neutral umpire and when he says the sealing of the secretariat is unwarranted, he did not include the fact his continued occupation of the place despite a court ruling as an act of impunity.
"Look at NECOM, you press people know who is doing the job there, even though they have been asked to stop parading themselves in office. But like you know, we have been finding a way around this entire problem hence our last dialogue at the Lagos State Commissioner of Police office, where we made fruitful progress on how to settle amicably.
"Maybe he wasn't sure the dialogue would be fruitful, he ran away. I laughed at some of the things he said, a true general commands from the front not from the back. I salute our BOT chairman, Taiwo Mustapha; you see him at the lead every time.
"So far, Tony is like a child riding on his mother's back on a long trip to an unknown destination, he feels no pain. All that the child will be saying is 'mama l am hungry'.  Forget Tony, he is a show man, the game is up for him."
Another chieftain of the association, the erstwhile National Publicity Secretary, Joe Sanni has also challenged the embattled president's statements and earlier statements he attributed to Dr. Kayode Farinto, describing both statements as fallacious and barefaced effrontery.
He lamented that members of the court suspended NECOM are riding on the overly generous goodwill of the BoT, which he said is the sole legitimate authority left to drive the affairs of the association.
"I had in the past few days (since the 18March2022 attempt to broker a settlement in ANLCA) adopted a siddon-look attitude, because of the palpable deception of some key actors on both sides of the divide in the seemingly unending ANLCA crisis.
"Just like Kayode Farinto mouthed the loss of valuables and vandalization of properties in the National Secretariat of ANLCA on the 16th of February 2022 when the soul of ANLCA was rescued from the hands of interlopers and violators of subsisting court orders, inspite of their jankara judgment, Tony Iju took the matter to ridiculous levels when he said in his yesterday's so-called release that N20million worth of properties were stolen.
"When I read the verbiage by Kayode mid-lastweek and his continuing spewing of lies, taking advantage of his closeness to some of his friends in the press, it occurred to me that Kayode has continued to fail in properly informing his Press-Friends, who are also not prepared to ask probing questions, honestly. What Kayode, and indeed Tony Iju and Co. failed to inform the Press is that they have no business being in the secretariat as at the time the Secretariat was sealed up, because of the un-vacated court order restraining NECOM from parading themselves as National officers of ANLCA (FHC/L/CS/921/2020). That order is still alive and subsisting."
He wondered if their separate allegations took place under the watchful eyes officers of the Nigeria Police Force from Area E command and Zone 2, Onikan sent to enforce the IGP's seal up order. Deeply concerned, Sanni subjected their allegations to interrogation, in the bid to expose their hollowness.
"By the way, when did ANLCA's National Secretariat turn into a Bank, in this era of mobile and internet Banking? These people would think they are talking to a bunch of fools like they have always been."
"I have also read the Chairman (AlhajiTaiwo Mustapha) of the registered Board's response to Kayode's press interview, urging members "spoiling for action to take their fate in their hands,……; and apply whatever lawful means they deem necessary to rescue their association from those he described as pathologically untrustworthy characters."
"It must be noted that the combined effects of Justice Aikawa's judgment of 11/10/2019 in Suit No. FHC/L/CS/1274/2018 and his order on the 26th of August 2020, makes the Board of Trustees (BOT) the only constitutional governance organ of ANLCA in the eyes of the law today", he declared.
Aside questioning the sealing of the secretariat, which he described as unwarranted, some of the quotes ascribed to Nwabunike purporting to grant Mustapha, members of the BoT, Dan Katsina and the others pardon and restoration of their membership. He also sought to nullify, technically, the peace process by both sides, by forcing the issue of yet a factional BoT purportedly led by Mr. Chukwura Ozor;  all of which were considered offensive statements, and which includes the following:
"I had chosen a dignified silence from afar over the unwarranted sealing of the national secretariat of Association of Nigeria Licensed Customs Agents (ANLCA) for the second time in two years but chose to break it due to certain exigencies."
"One of the reasons is that it is pertinent to appreciate all NECOM members who through the trying period joined me in working tirelessly for our organization. The Board Members led by the Vice Chairman, Chief Ozo Chukwura,"