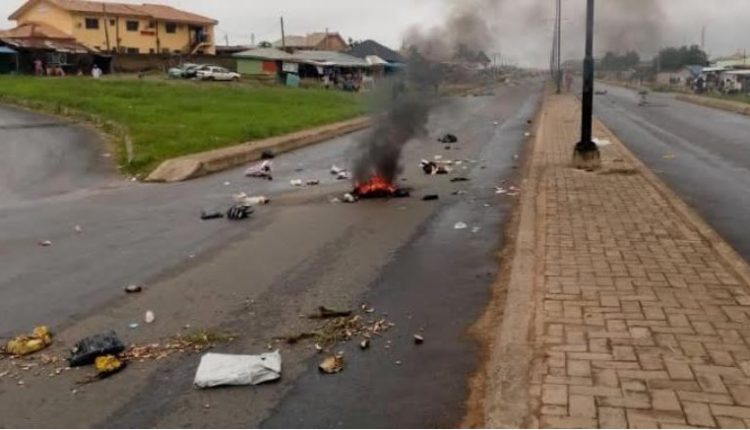 Breaking News: Oyetola Orders Probe As Fresh Protest Hits Osogbo
The protesters made bonfires along Ofetedo Junction and resisted an attempt by policemen to disrupt the protest.
According to PUNCH Metro, there was a fresh protest in Osogbo, Osun State on Wednesday over the death of a youth.
The protesters made bonfires along Ofetedo Junction and resisted an attempt by policemen to disrupt the protest.
Sound of canisters purportedly fired by the police to disperse the protesters were heard around Ofatedo Junction and Dada Estate police station, while the youths hurled stones at the policemen deployed in the scene.
The identity of the youth, who died in the accident, was not yet known.
The PUNCH gathered that a vehicle belonging to the JTF had chased a Toyota Corolla car with four occupants, believed to be internet fraudsters, along East bypass, Osogbo, resulting in an accident that claimed the life of the youth.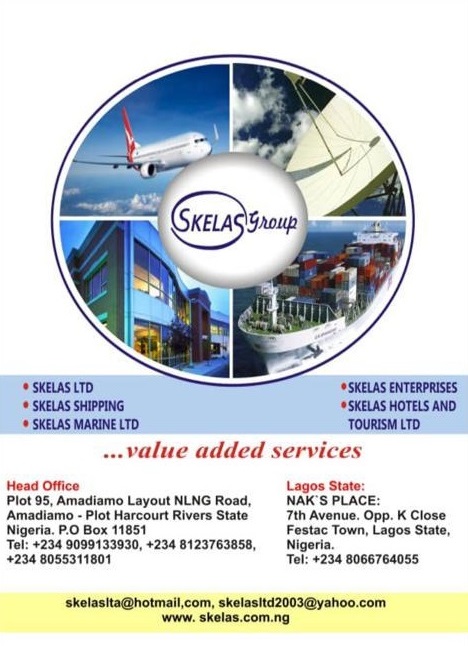 In a spontaneous reaction to the accident, some youths armed with sticks had attacked security operatives and some bystanders in Oke Fia, Alekuwodo, and Ilobu road late Tuesday.
Also, a JTF vehicle was vandalised by the protesters, while the corpse of the youth that died in the accident was dumped in front of the Osun Government House in Oke Fia.
Meanwhile, Osun State Governor Adegboyega Oyetola has called on the Nigerian Police to immediately launch "an extensive investigation into the circumstances and events that led to the reported death of a citizen, following an alleged chase of a vehicle by the officers of the Special Anti-Robbery Squad in Osogbo, the state capital".
A statement signed by the state's Commissioner for Information and Civic Orientation, Funke Egbemode, said the governor, was deeply disturbed by Tuesday evening's sad events and had asked the State Command of the Nigerian Police to get to the bottom of the matter.
The statement read in part, "The tragic events that reportedly led to the death of one person on Tuesday evening was both sad and shocking and Governor Adegboyega Oyetola has ordered a full investigation into the circumstances that led to it all.
"To the governor, all lives matter and nobody has a right under our laws to take a life summarily. While we appreciate the great job our law enforcement agencies are doing to keep Osun safe, the confusion and disruption to our peaceful state capital on Tuesday needs to be investigated.
"We hereby call on the Osun State Command of the Nigerian Police to launch a comprehensive investigation into this tragedy."
Oyetola then appealed to the families of the deceased and the injured not to take law into their hands by hurting more people or destroying properties.