 Customs exonerates Dangote, Nigeria Brewery, others
As Uba lands 112 seizures, recovers N1.4bn in 3 weeks
The Nigeria Customs Service has exonerated a number of corporate blue chips whose vehicles are sometimes used for smuggling of offensive items, even as the service again, appealed to the affected organizations to improve on their recruitment strategies as a way of eliminating the employment of drivers whose conducts are doubtful.
The Controller, Federal Operations Unit Zone 'A' Ikeja, Comptroller Mohammed Uba who was responding to our reporter's question on the frequency of the arrest of some of the trucks and trailers on the fleet of conglomerates such as Dangote and Nigerian Breweries and a number of popular mass transit companies whose luxurious buses are occasionally impounded for conveying classified items, said the service does not want to believe that these organizations have any direct link with facts of smuggling, noting however, that the Customs will continue to intercept trucks or trailers conveying smuggled goods, irrespective of its label.
"I remember vividly when l talked about the seized vehicles from Nigeria brewery and Dangote used for smuggling. These are big organizations which are employers of labour. It is for that reason I advice, whenever they are employing drivers, they should improve on their selection process to eliminate the chances of employing dubious characters. We have these vehicles and we will continue to pick up any of them used for smuggling like we arrest any other involved in customs trade criminal activities.
"We are doing our investigations and we will not release any of them until their owners provide sufficient proof that the drivers acted in breach of their rules. The Nigeria Customs Service is collecting excise duty from the Nigeria Breweries, now that their trailer is here, it is delaying production, and this will also affect the excise duty we collect from them. So I don't think anybody is happy about this development , our role as Customs is to carry out government orders and implement policies", he explained.
The King of the jungle made a total of 112 seizures of various contraband goods, trade goods in various forms of violations, including 15 posh autos taken and placed on detention on suspicion of doubtful duty payments, between 16th May and 12th 2018.
The seized items made from various locations, has a Duty Paid Value of One Billion, Three Hundred and Forty Five Million, Five Hundred and Seventy Two Thousand, Three Hundred and Thirteen (N1, 345,572,313) only. Having been duly subjected to fresh valuation process, a total recovery of Fifty Nine Million, Five Hundred and Six Thousand, Seven Hundred and Seventy Three, Twenty Five Kobo (N59,506,773.25) was realized, making a cumulative of One Billion, Four Hundred and Five Million, Seventy Nine Thousand, Eighty Six Naira (N1,405,079,086) only, within the 21 days under review.
The seizures which include 15 trailers of imported parboiled rice, said to have been intercepted in various flash points within the Lagos creeks, includes two Dangote trucks and a Nigerian Breweries trailer.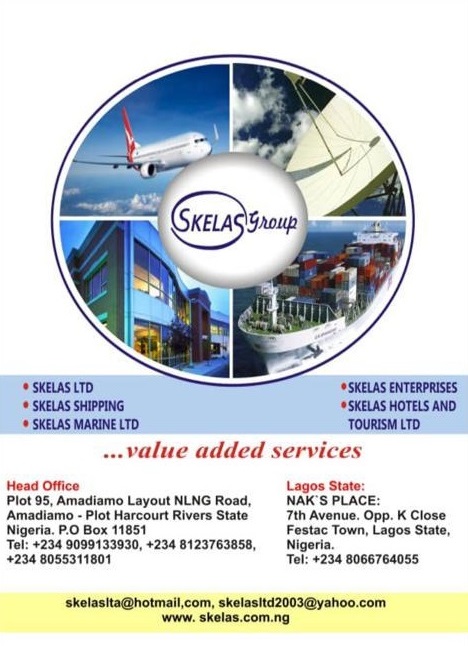 The anti-smuggling czar had between April and 15th May 2018, also recovered the whooping sum of Two Billion, Six Hundred and Sixty Six Million, Three Hundred and Seventy One Thousand, Thirteen Naira as customs duty into the federal government coffers, from various import infractions.
This was achieved through the re-enactment of his uncanny quirk in smelling crimes from long distances, following which dishonest and wrong classification of goods, transfer of value and underpayments for goods already released at various points of customs entry were cornered by his operatives of the Federal Operations Unit Zone 'A' Ikeja.
Giving the breakdown at a press briefing recently, Uba said the seized items includes 15 posh autos: 3 Toyota C-HR (2018models), 1 Toyota Camry LE (2018), 1 Toyota Prado (2018), 1 Toyota Hilux (2017), 1 Ford F150 (2017), 1 Pajero Jeep (2017), 1 Mercedes Benz (2017), among other.
Also seized were 4 containers of different items with questionable declarations, one among them conveying 8,633 pieces of empty gas cylinders as against plumbing materials, while two others carried a total of 120 bales of new jeans as against plumbing materials declared in their SGD. Uba said a total of twelve suspects were arrested in connection with the seizures, and are undergoing interrogation.
Between April 10th and May 15th 2018, the Unit intercepted various contrabands and other trade goods, also with a DPV of One Billion, Ten Million, Two Hundred and Ninety Five Thousand, Six Hundred and Sixty Six Naira, Two kobo (N1,010,295,666.2), while recovery through its interventions fetched a whooping Twenty Eight Million, Eight Hundred and Sixty Thousand, Seven Hundred and Eighty Eight Naira (N28,860,788.00), made from under payments, making a total of One Billion, Thirty Nine Million, One Hundred and Fifty Six Thousand, Four Hundred and Fifty Four Naira (N1,039,156,454,00).
Top on the list of the seizures are two containers with registration number: MSKU130295/2 and MRKU877714/0, said to have been seized on grounds of false declarations. Both containers have a DPV of over N25million each. The prior seizures put at 211, also fetched the arrest of 24 suspects.
Meanwhile, the FOU Zone A helmsman informed that after court processes and condemnation of seized items, the Presidential Committee on IDPs chaired by the Comptroller General of Customs, Col. Hameed Ali (Rtd) approved the evacuation of the following items to the Borno State Government for distribution to Internally Displaced Persons (IDPs) through the Nigerian Army Corps of Supply and Transport (NASCT): 25,318 bags of Rice-50kg (42 Trailers), 1,564 bales and 122 sacks of second hand clothing, and 196 sacks and 938 pairs of used shoes.
It will be recalled that in the last operation, the Unit made the single largest quantity of 570 parcels and 98 sacks of Indian Hemps (Cannabis Sativa) , even as Uba reported fierce resistance by smugglers and their accomplices, which he said attacked on his officers and men at some instances.
Despite such hazards, he said himself, his officers and men are undaunted and will continue to carry out its assigned duty, assuring that the service remains highly disciplined and would always avoid situations where innocent citizens are subjected to cross fire, even as he enjoined citizens to volunteer information on dubious importers and smugglers whose stock in trade is to undermine the growth of local economy and our industries.