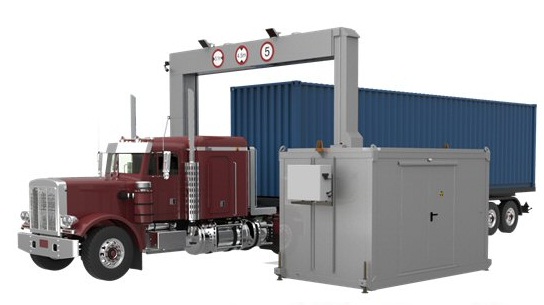 Customs Modernization: Global Scan Systems in secret bid for Apapa port scanners
There are strong indications that erstwhile scanning service provider; Global Scan Systems Limited is secretly bidding for the concession of the Apapa port Rapiscan mobile cargo scanners. Facts emerging indicate that apart from Global Scan Systems Limited and Inland Containers Nigeria Ltd, other interested scanners service providers, among whom are eminent Nigerian industrialists are jostling for the concession of the Apapa port scanners.
Global Scan System a subsidiary of the Chrome Group of Companies owned by front line industrialist, Chief Emeka Offor, however has denied the report noting that the fact that it has made no public statement regarding the report is a confirmation that the "so far, no interest have been expressed.
According to a Global Scan System source who spoke to our reporter in confidence, he said whatever is going on with regards to the company's interest in the management of cargo scanners is still unofficial. He said  "I am not aware of such move. For the moment, I do not know if it is true or not, more so, the fact that no public statement has been made by Global Scan System is an indication that so far, nothing is going on. Whatever you heard is not official yet, that's all l can say for now."
The Federal Executive Council, FEC, June this year approved the sum of $18.12 million and N3.255 billion, being the offshore and domestic cost components of the revised contract deal, previously approved by the FEC in 2018 for the supply and installation of three numbers of Rapiscan mobile cargo scanners for the Onne, Port Harcourt and Tin Can Island ports.
This contract was awarded to Messrs Airwave Limited in the sum of $18.12 million of foreign component, there is also a local component of N3.255 billion, inclusive of five percent Value Added Tax, VAT. Minister of Finance, Budget, and National Planning, Mrs. Zainab Ahmed who announced the deal at the close of the 9th virtual FEC meeting presided over by President Muhammadu Buhari, said the provision of the cargo scanners will aid trade facilitation and strengthen detection of dangerous and control imported items concealed by importers and their agents.
The jostling to secure the concession of cargo scanners at the nation's ports has further subjected the controversial customs modernization project recently awarded to Messrs E. Customs HC Project Limited at a whooping sum of $3.1m to industry debate. This is even as stakeholders and industry players are asking questions about the significance of the customs modernisation project in spite of an already well laid out customs ICT driven operations, following the 2012 handover of pre-shipment inspection agents and return to destination inspection.
There is fears that the modernization project may result job losses that will send many customs personnel to the labour market. Commenting on the development, immediate past National President of the Association of Nigerian Licensed Customs Agents, ANLCA, Prince Olayiwola Shittu expressed misgiving surrounding the project's secrecy.
He said, "I am not comfortable when there are government policies shrouded in secrecy. I'm surprised that the industry hasn't kicked against this, especially from freight forwarding groups. Only the National Association of Government Approved Freight Forwarders, NAGAFF, has taken a position against it, but I'm sure that the ANLCA President must have made some moves. This decision by the government is one that affects freight forwarders, so why are we in the dark? It could be because we have the benefit of history and the government doesn't want history to come up."
"At one time, there was Crown Agent, but freight forwarders came together and fought against it. Today, every group is only concerned about personal interest and not the collective interest of practitioners. There was a time we were doing pre-shipment inspections and Customs still carried out their functions. We considered this to be duplication of functions. Remember PIDA, which was a similar venture but you can't take away the role of Customs. Customs play a vital role everywhere in the world. They are responsible for trade facilitation and security."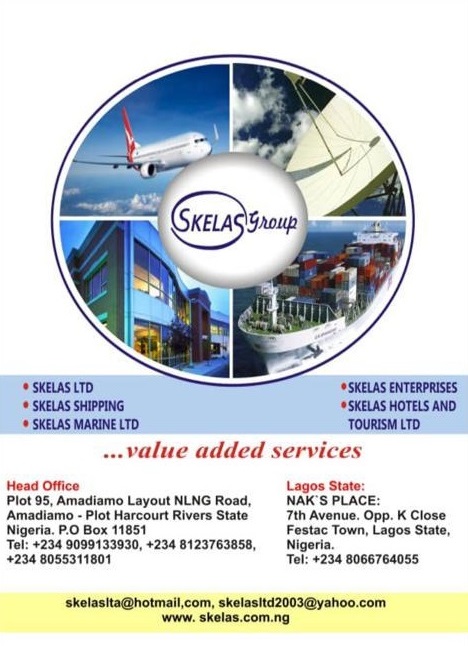 Shittu was more worried about the regime of possible double costs and the implication for the ordinary man on the street.  "Are we doing away with Customs or we are going to have double handling? If the modernization would be the system in America, there would be no need for human interface; it could work perfectly. The Customs Modernization project would outsource revenue collection to the concessionaires. Is Nigeria ready for this?
"Would we have a system where people collect monies on behalf of the country and abscond with it? We expected that there would have been several meetings and sufficient consultations before this approval. They have gone ahead with it without an Enabling Act. We are just relying on executive orders; but what would be the role of Customs and Customs brokers in this arrangement? With the projected level of automation, would there be downsizing at the Customs because the number of officers at the ports are too many. This is why there is duplication of functions", he asked.
On its own, NAGAFF has announced the setting up of an investigative and technical committee to undertake historical and operational background checks on the listed firms involved in the Customs Modernization project.
NAGAFF's Head of Research and Policy Group, Chief Eugene Nweke last week said that the Customs modernization exercise lacks seven key indicators, namely, right enterprises, right price, right scale, right timing, right operator, right sets of tariffs and right regulatory regime.
"We make bold to also state that from our practical experience with the port concession; lack of competition and ineffective regulations under private port sector regime breeds conformism, bureaucratic red tapes, operational delays, haggling, high-handedness, inflation, corruption, extortion and exploitation."
Also speaking, Chairman/CEO of Allied Marine Services Ltd, Mr. Emenike Nwokeoji said the customs modernization deal is overtly political and will take the Nigeria Customs Service and the port economy ten years backward.
"Governance is better served when every successive administration build on the critical ideals and sound economic models they inherit. That is the only to make progress and advance in growth. My thinking is that this new modernization project will take the port economy, customs and the entire country ten years backwards.
"We graduated from Pre-shipment Inspection to Destination Inspection regime, after much investment in ICT and customs automation procedures. To suddenly put the progress already made into reverse can only be part of the Nigerian factor, and this is very painful because it amounts to huge waste of public funds, and amount to some degree of fear, because we don't know the economic motives. Personally, what I see is pure political orchestrations and that is not good for the country at the rate we have progressed."