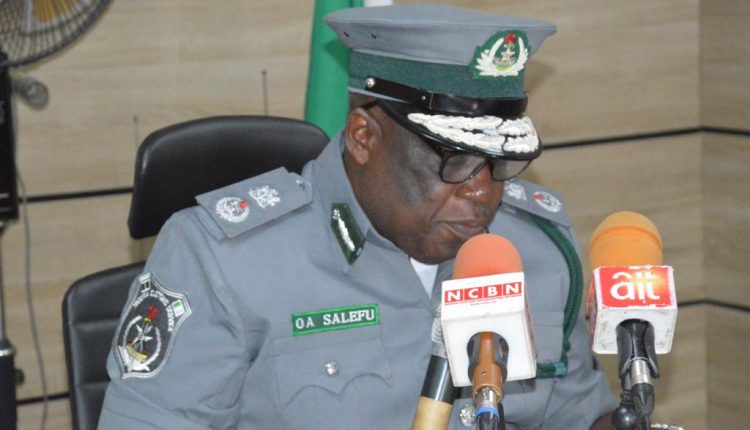 Customs Say Rice Import Restriction Still On
…As Salefu Declares Full Offensive With New Gun-boats
BY EGUONO ODJEGBA & FUNMI ALUKO
The Nigeria Customs Service (NCS) has reaffirm the policy restriction on the importation of foreign parboiled rice which it says is fully still in place and warned recalcitrant importers to desist.
Also regulated is the importation and distribution of premium motor spirit (PMS) otherwise known as petrol in local parlance, warning that the unauthorized distribution of the products in unauthorized locations attracts heavy sanctions, including prosecution.
Customs Area Controller of Western Marine Command (WMC), Comptroller Oduadu Salefu who dropped above hints warned that the command now have enhanced patrol capability to be able to challenge and rout smugglers within every inch and breadth of its territory, with the recent delivery of four patrol boats to the command, inclusive of two units of gun boats.
During a press conference Tuesday in his office to showcase the activities of the command for the month of January to March, Comptroller Salefu said:
"For the avoidance of doubt, the Importation of foreign parboiled rice HS Code 1006.30.1000 is restricted in Nigeria by the Federal government since March 2016 and any improper importation of foreign rice contrary to allowed trade route restriction is liable to forfeiture further to section 46 of the Customs and Excise Management Act(CEMA) Cap C45 LFN 2004 as amended.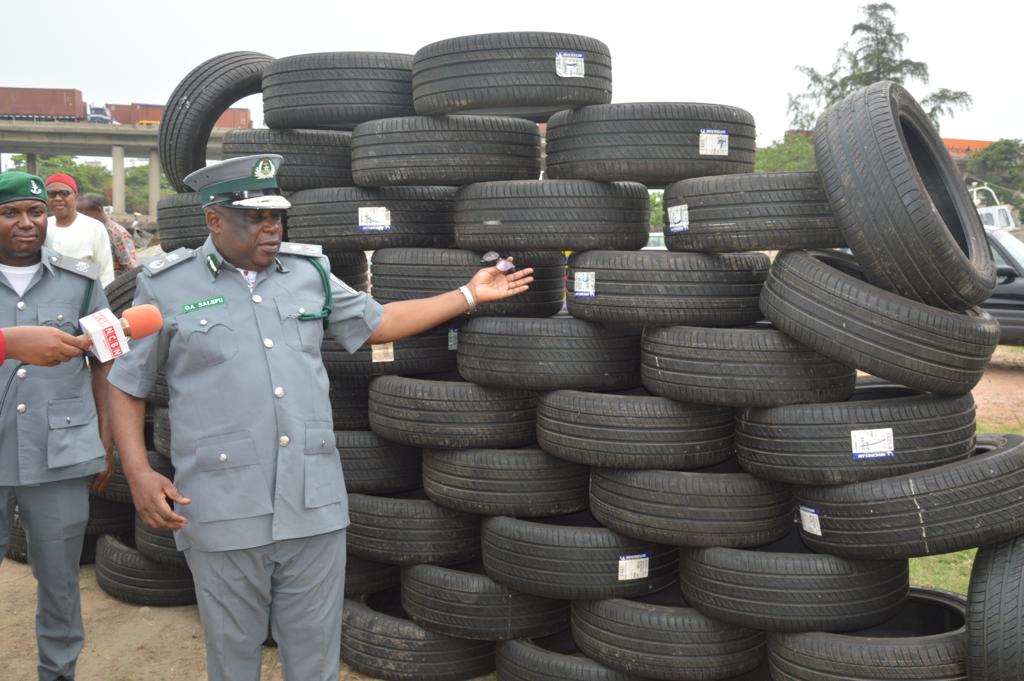 "Any improper importation or exportation of PMS HS Code 2710.12.4000 and 2710.12.5000  across land borders and waterways in Nigeria contrary to allowed trade route restriction is liable to forfeiture further to section 46 (forfeiture of good improperly imported) and section 63 (forfeiture of good improperly exported) of Customs and Excise Management Act(CEMA) Cap C45 LFN 2004 as amended."
A book worm, cleric and a shrewd advocate of principles, Pastor Salefu warned that the command under his watch will bring down the heavens down on the head of smugglers who will dare to challenge the resolve of the service to implement the policies of the federal government, one hundred percent.
The WMC boss disclosed that the command recorded 15 seizures with a cumulative Duty Paid Value (DPV) of One Hundred and Ten Million, One Hundred and Ninety-Five Thousand, Nine Hundred and Thirty-Four Naira, Fifty Kobo (#110,195,934.50) only, within the period under review.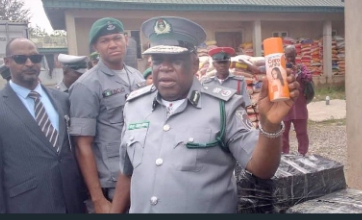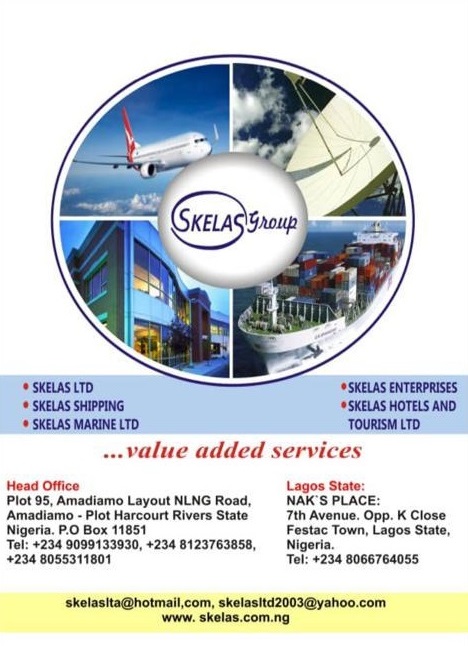 He listed the items seized to include 1,519x 50kg  bags of foreign parboiled rice, 8,825 liters of Premium Motor Spirit (PMS) contained in 468x 25liters jerry cans, 700 pairs of foreign used shoes, 20 used foreign ladies bags, 88 cartons of Caro White Cream (bleaching cream) , 50 pairs of expired tyres and 3 Outboard Boat Engines and 1 Water Pumping Machine; being the means of conveyance.
He disclosed that 5 suspects who were arrested in connection to some of the seizures have been granted administrative bail pending when charges will be proffered against them in court.
Speaking on the command's task and the new operational boats, Comptroller Salefu said, "The Western Marine Command on the 28th of March 2023 and the 3rd of April received in addition to its fleet of boats four additional operational boats consisting of two gun boats and two logistics boats from NCS headquarters.
"In line with the responsibilities conferred on the Nigeria Customs Service by the provisions of the Customs and Excise Management Act (CEMA) Cap C45 Laws of the Federal Republic of Nigeria LFN 2004 as amended, the Western Marine Command (WMC) continues to suppress smuggling along the South-Western waterways and Creeks.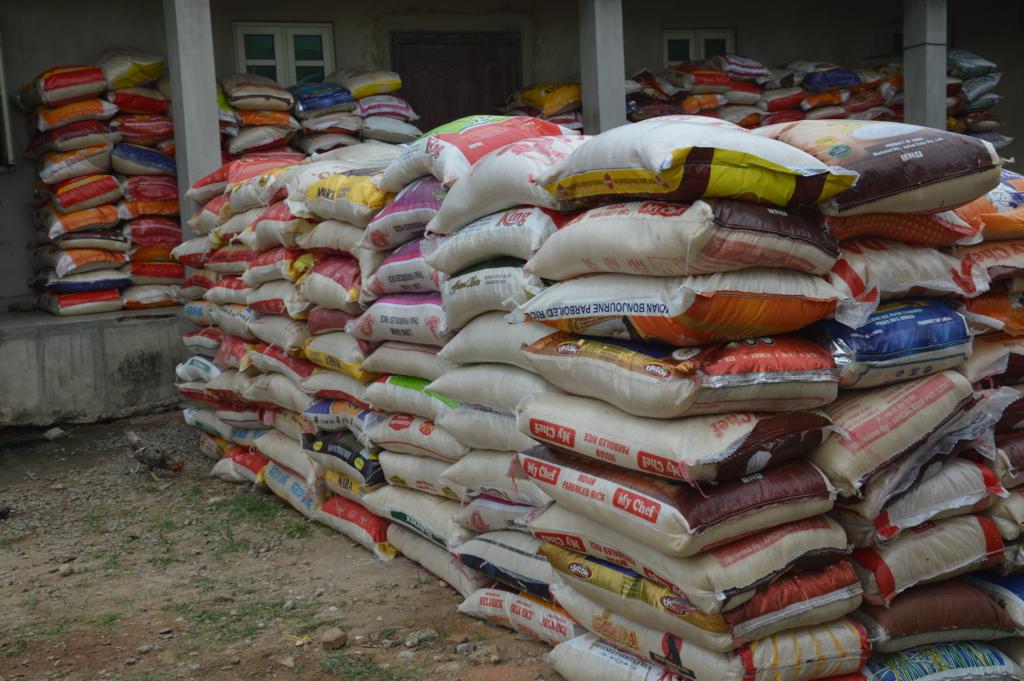 "All actions of our operatives is in line with the provisions of Sections 149(Power to search vehicles/ship)   and 158(Power to patrol freely) of the Customs and Excise Management Act (CEMA) Cap C45 LFN 2004 as amended.
"To smugglers, I appeal to you to abandon economic sabotage and unlawful trade to embrace legitimate trade as WMC will not rest on its oars to rid our Creeks/Waterways of illegal trade practices and will continue to enforce Federal laws and policy restrictions."
An old customs war horse, Salefu thanked the traditional leaders of the territorial host communities and stakeholders, including the Nigerian Navy for their positive partnership and synergy.
"Our Command has always enjoyed cordial relations and cooperation from members of our host communities who together with their leadership remain a major source of intelligence gathering.
"The Nigeria Navy  especially the Nigeria Navy Ship (NNS) Beecroft are singled out for special appreciation by the Command for several operational assistance within the period under review."
Instructively, he attributed the command's scorecard to the commitment and diligence of his officers and men, even as he thanked the customs management for its robust support and encouragement.
"We must mention the unflinching support and motivation of the Management of Nigeria Customs Service under the leadership of the Comptroller General, Col. Hameed Ibrahim Ali (Rtd) who has continued to provide all necessary support and logistics for our operations.
"I must also salute the commitment, dedication and bravery of our Officers and Men operating in the creeks and waterways amid very risky and difficult challenges."