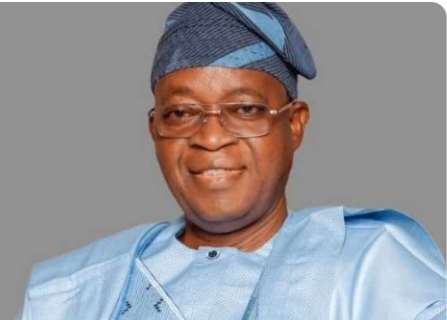 BY EGUONO ODJEGBA
The League of Maritime Editors (LOME) has congratulated the new Minister of Marine and Blue Economy, Mr Adegboyega Oyetola, on  his appointment by President Ahmed Bola Tinubu, and urged him to focus and apply the necessary political will if he must get the right results.
While expressing confidence in the ability of the minister to deliver on his mandate, the League also outlined critical areas he must focus on to achieve the greatest results. The Editors said Oyetola is coming to the industry at a time his wealth of experience is most needed considering his achievements while he held forth as governor of Osun states.
The message signed by the  President, Chief Timothy Okorocha and the Public Relations Officer, Mr Francis Ugwoke wished  the new Minister success in his national assignment, while reminding him of   the task ahead of him, pointing out that the marine sector has huge potential requiring strong political will from the government to develop.
In addition the League urged   the Minister to ensure he engages with knowledgeable and sincere maritime stakeholders to be able to achieve the goals he has set for himself and the expectations of the industry and the nation at large.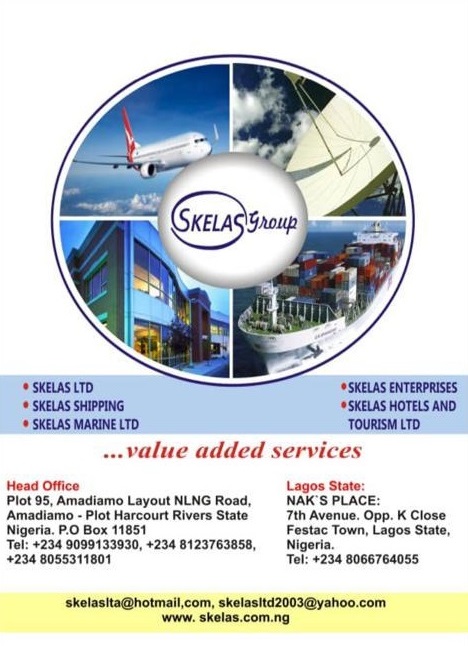 The League appreciated the new Minister over a statement credited to him where he expressed his       commitment   to ensure that oceans and marine remain safe, reliable and sustainable. The statement reads in part:
"We are also happy when the new Minister said "my vision is rooted in the responsible management and utilisation of our marine resources to benefit not only our economy but also the health of our planet". The statement speaks volumes that the Minister is already aware of the vast resources in the marine sector and this means he has to do the needful to develop the sector. We are not unaware that the sector may be valued  at over 2 trillion Dollars per year globally. All we expect is ideal policies that will make Nigeria benefit from the potential".
The League also urged the Minister to consider some of the policy decisions taken by the former Minister of Transport, Alhaji Muazu Sambo and ensure that they are not swept under the carpet.
For instance, the League urged the new Minister to ensure that the disbursement of the Cabotage Vessel Financing Fund (CVFF) is implemented for the development of the sector, in addition to the newly reinvented Cargo Tracking Note (CTN) under the purview of the Nigerian shippers' Council.
"Other policies include ports infrastructure rehabilitation by the Nigerian Ports Authority (NPA), deep seaports projects, road network reconstruction, among others. These projects should continue to ensure ports efficiency as obtains in the global port system", the statement said.