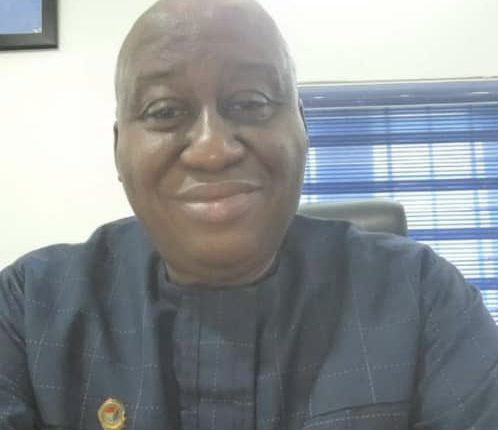 Effedua Lauds Morbod Boss On Maritime Capacity Development
…Says Facilities Beneficial For MAN Cadets
BY EGUONO ODJEGBA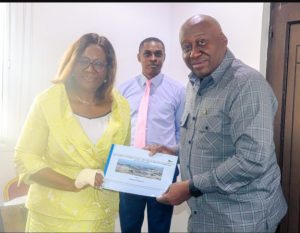 Rector of the Maritime Academy of Nigeria (MAN) Oron, Commodore Duja Effedua (Rtd.) has commended the chairperson of Morbod Ferries Limited and operational tigress of the nation's maritime industry, Mrs. (Barr) Margaret Orakwusi for standing boldly out in a male dominated industry; and especially for embarking on the construction of a multipurpose maritime facility.
Commodore Effedua who was on a tour of the ongoing facility construction yesterday also expressed the hope expressed confidence that MAN cadets will find the occupational base useful and beneficial when completed; even with the prospect of taking up formal employment in addition to other forms of critical engagements.
He commended Orakwusi for her insight to embark on the multipurpose maritime project that which comprised of a well-equipped boat repair yard, a jetty for commercial ferry services, a section for barging operations as well as a container terminal.
"We are so proud of you; to see that you dared to start doing things in areas they declared male-dominated. We are grateful that you gave us the opportunity to be here to see what is on ground and what is going on.
"Our cadets will benefit from the chain of maritime services under construction .When I say we, it is the Academy; now and in future. The engineers particularly will benefit, because there is a boat repair yard here.
"Besides, this facility can support us technically when they are settled. Who knows, the cadets can even be employed here in future," Effedua said.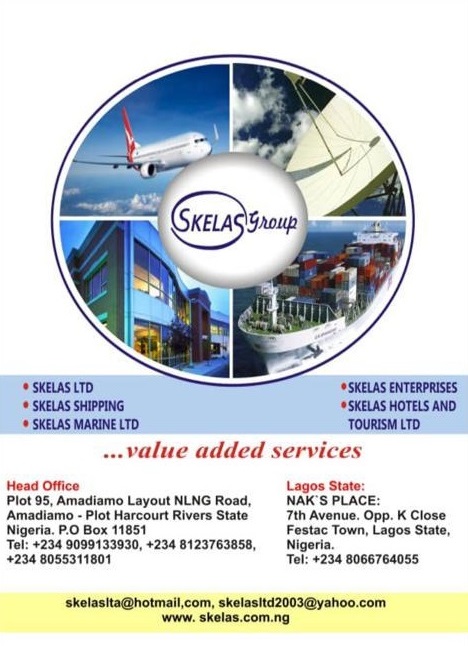 Speaking further, the ebullient retired commodore and ace administrator explained Morbod Services is a telling reflection of the blue economy hence it provides the opportunities for different people to be employed directly or indirectly.
He cited example with the Morbod ferry services, which when operational will offer different professionals the opportunity to contribute their in achieving the overall framework of the blue economy.
Earlier while briefing Effedua and his team on the progress of the construction works at the facility, Mrs. Orakwusi said that she was driven by her passion for job creation and for her desire to develop a modern maritime service facility of international standard that would have multiple economic impacts.
Her focus she explained is to leave a lasting legacy of creating value out of an assets that has more or less been left for waste over the sdecades.
"The business community in Lagos has suffered so much with the perennial gridlock and this facility will contribute significantly in reducing the gridlock and truck/containers related accidents on the roads.
"Barge operation from this location is very central linking Ikorodu, Apapa, kirikiri. So in a way, we are providing maritime infrastructure that covers all aspects of water transportation."
Although much ground have been covered, considering the level of the project, the handlers told reporters that they hope to complete the construction of the facility in a few more months. Upon completion, the one-stop-shop for maritime transport services is projected to provide over 1000 jobs in direct and indirect employment; including dry-docking services for small crafts.