Port users comprising of freight forwarders, clearing agents and importers have appealed to the Hon. Minister of Finance to urgently revoke the contract of Webb Fontaine, providing the Nigeria Customs Service, information technology services to drive it's operations.
The petioners who alleged that due to the Webb Fontaine poor and unreliable services, the NCS Server have again broken down for over a week, making it impossible for customs documentation to be carried out, consequently impeding clearance of cargo, while associated costs are piling up every day.
The stakehoders urged the federal government to expeditiously consider the contract of the service providers for cancellation despite that the contract is in its completion year.
One of the complaints, All Ports Unified Freight Forwarders Practitioners Association (APUFFPA) lamented that hardly is ports activities not disrupted on quarterly basis owing to customs server breakdown.
Accirding to PUFFPA President, Chief Mike Okorie "We know that Webb Fontaine contract is due this year, our appeal is that government should bring in another firm lest the same server disruption affect end of year activities which is usually higher in volume.
"I don't know why our government business is always different when it comes to contract execution and poor performance. Even the finance minister will not retain a contractor who is not doing well in her private business or estate.
"Different costs such as demurrages, storage charges and truck charges are piling up, and it is we  freight forwarders that will cough out these costs. It is unfair to make us pay for the poor and disrupted services of government and its contractors, government should terminate and re-award  this job to those who can deliver.
"It was same thing weeks ago at Apapa port, payments will hang and we will be running around, l was particularly affected because once your payment is not reflected in customs system, you cannot continue clearance process.
"The most annoying thing is that we hear that Webb Fontaine is doing very well in neighbouring countries like Republic of Benin yet like to do as they wish in Nigeria."
Also, the 100% Compliance Team of the National Association of Government Approved Freight Forwarders (NAGAFF)  has reportedly petitioned the Federal Ministry of Finance on the same issue.
The Team Chairman, lbrahim Tanko who alleged that the that the customs serve broke down since Thursday, August 1, 2022, lamented that no single declaration of cargo has been treated by the customs since then.
In its petition dated 7th of September 2022, Tanko alleged that freight forwarders are suffering huge losses and demurrages due to the incompetence of the customs service providers.
The group also demanded the immediate cancellation of the contract between Customs and Webb Fontaine, saying that Webb Fontaine inefficient services is killing the economy.
The petition reads in part "We write in utter frustration at the shoddy, unprofessional and un-economic services being rendered by Webb FONTAINE. This company as you well know solely provides IT infrastructure to the Nigeria Customs services.
"Over time, this company has proved grossly incompetent and utterly indifferent to our plight,to the detriment of Nigeria's economy.
"The rate at which their server fails have become unbearable. Since this year, we have witnessed several server failures."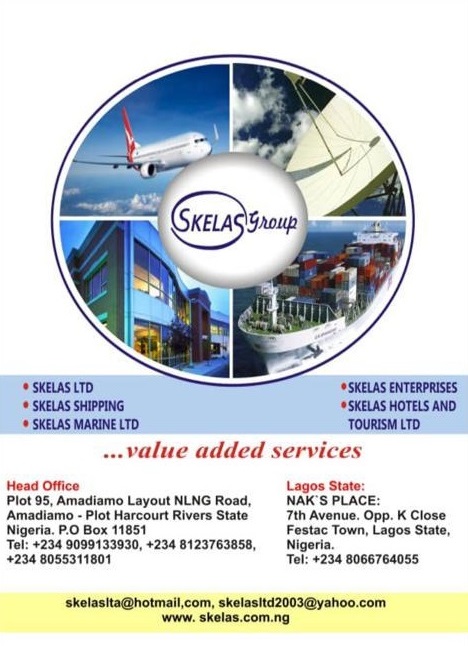 It continued: "Since Thursday, 1st, August, 2022, no single declaration has been treated by the customs.There is a total shutdown.
"As we write, the entire Customs Service are idle. They cannot process import and export entries. You can imagine the quantum loss to the economy.
"On our part, the attendant demurrage has ruined our businesses and relationships with our shippers and importers.
"We therefore call out Webb FONTAINE as economic saboteurs. Over here, the restiveness among freight Forwarders is brewing hot.
"We therefore call on your good office to review the contract of the said service provider. A cancellation of the contract is most ideal", adding:
"Another service provider who is more proactive and sensitive to our needs must come in. Accept the assurances of our high regards."
However an insider source in Webb Fontaine who does not wish to be identified because he was not authorized to speak on the matter faulted the report as incorrect, noting that agents and freight forwarders are found of blowing out of proportion occasional slight flunctuation which cannot be ruled out anywhere.
"I am not aware there's a week long server breaker in any of the ports, you know that these agents like to exaggerate and hold other people responsible for their own inaction.
"If you check well, some of those complaining may not have even lodged their entries but like to mislead the importers that server is the issue."
When the  Tin Can Customs PRO, CSC Uche Ejesieme was contacted for reaction, he denied that the command is experiencing server breakdown.
He said. "l left the office late yesterday and there was no such issue. Our services is not disrupted in any way, l don't think the information you got is correct.
"In any case even where there's server breakdown, l know that Webb Fontaine have a backup system to absorb any prolonged disruption from their main stream, so l do not think that this report is correct."
Also contacted, the PRO of the Apapa Customs Command, SC Usman Abubakar said he is not aware of the inactivity of the customs server, but admitted that one of the terminals experienced a slight flunctuation which was corrected about a week ago.
"I am not in the office right now, but l cannot remember any major breakdown in our system.
"I know that one of our terminals experienced a slight disruption in it's server last week, it was taken care of shortly after, l don't information on this one you're talking about, l will find out as soon as l get to the office and revert please."
PLS HELP ME RUN THIS STORY.