Fireworks To Stop Otedola Board Chairmanship Backfires
As FBN Shares Dip By N2.6 billion
BY EGUONO ODJEGBA
Apparent internal conspiracy to stop First Bank of Nigeria newest single largest shareholder, Billionaire Femi Otedola boomeranged weekend, as investors lost a staggering N2.6 billion in 24 hours.

The development was believed to have been occasioned by plots to frustrate Otedola emerging as chairman by old board directors of the bank.  Grapevine reports that to achieve their purpose, the old directors and management team reworked shareholding units calculated at 5.36% held by various entities allegedly into a single share package purportedly held by  Mr. Tunde Hassan-Odukale, a leading investor in FBN, who was next to Mr. Oba Otudeko, and whose 5.07% shares were recently acquired by Otedola.
There are 35,895,292,792.00 outstanding shares, the 6.45 drop in the value of shares cost investors N2.6 billion loss in one day. Femi's Otedola share value also dropped from N22.5bn to N21.18bn in one day.
Speaking on the matter, FBN Holding explained that it hinged its decision to recognize Odukale as the highest shareholder because of his significant stakes in related parties.
A statement by the Company Secretary , Seye Kosoko, said, the decision to classify the shareholdings of Mr. Tunde Hassan-Odukale and his related parties into two parts of 4.16% and 1.20% respectively, was taken in good faith.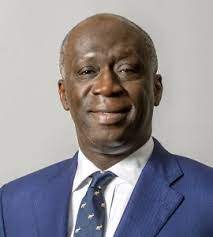 He said, "We wish to reiterate and clarify for your records that the notification of the shareholdings of Mr. Tunde Hassan-Odukale as a Director of First Bank of Nigeria Limited and thus an Insider, was filed with the NGX and other relevant regulators on October 18, 2021.
"The first part of the shareholding classification (4.16%), are shares held directly and indirectly by Mr. Tunde Hassan-Odukale. The second part of the shareholding classification (1.20%), are shares ascribed to Mr. Tunde Hassan-Odukale due to his influence and having significant control."
Kosoko, the company secretary, FBN Holdings said Hassan-Odukale is its largest single-holder.
Analysts think that attributing Leadway Pensure PFA's entire 2.11% stake in FBN Holdings to Hassan-Odukale is unethical and unlawful, since the Leadway Insurance pension funds was invested on behalf of the public.Also listed in Hassan-Odukale's favour by Kosoko is 1.36% of "ZPC/Leadway Assurance Prem & Inv Coll Acct" which is also insurance funds invested on behalf of the public.
As the controversy rage, some analysts have expressed divergent views on the shares classification by FBNH, while others have outlined the right channel that must be used to communicate the development, lest it becomes unknown to law and regulatory guidelines.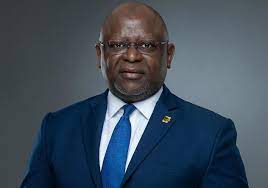 According to a retired principal auditor and chartered banker, Pius Oghenetsuko, the lawful criteria for becoming a shareholder in a company is by ownership of its shares. He further averred that anyone, new or old could become the leading shareholder vide tangible transactions, supported by regulatory guidelines and open attestations by their CSCS.
Oghenetsuko however explained that the rules of engagement obliges Hassan-Odukale to have called a board meeting of his company in which his shares and those of his associates should have been merged under official transaction, and the outcome of the transaction communicated to Company Registrar , documented and also forwarded to the NSE.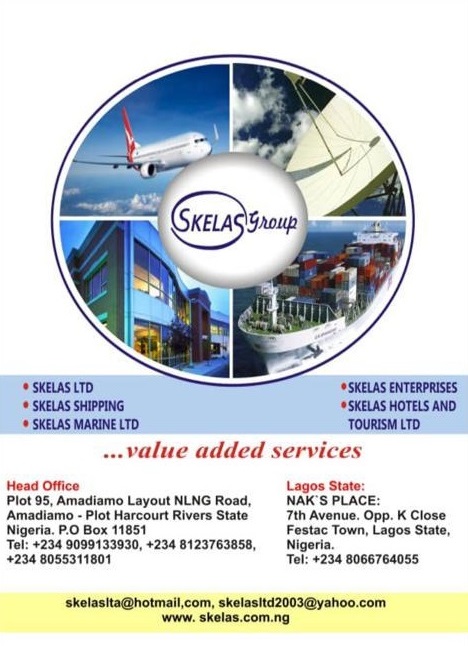 Until the appearance of Femi Otedola on the scene, the equity holding of Hassan-Odukale's was believed to be in the neighbourhood of 3%. Oghenetsuko notes further that going through other extraneous means for the purpose of classifying the net equity is not only suspect but capable of weakening his claim.
He said, "No one can be a shareholder in a company without buying the share of the company. Since FBNH is a quoted company, anyone can emerge at any time as its largest shareholder.
"He/she will so qualify to emerge as leading shareholder by buying its shares on the floor of the Nigerian Stock Exchange. These things happen by tangible transactions that are supported by documentary evidence."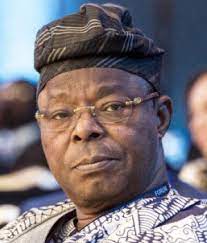 "Hassan Odukale has been one of the major shareholders of FBNH. Femi Otedola has not been one. But whatever shares they now hold can be verified easily. It is up to the parties to make their CSCS statements available for verification."
While acknowledging that the stock market thrives on boardroom politics, and could not be divorced from the ongoing crisis, he said "Subject to what the records show, what is before us is plain. Femi Otedola holds 5.07%, Hassan-Odukale holds 4.1% and his associates hold 1.26%. He can simply call a Board meeting of his company and cause his associates to transfer their shared to him.
"Thereafter they write to the Registrars and instruct them to effect the transfer. Evidence of the Board decision will be given in the letter to the Registrars. If this has been done, Hassan-Odukale is the biggest shareholder. If not, Femi Otedola is the biggest holder."
Also commenting on the development, the Nigerian Exchange Limited (NGX), a leading continental integrated market infrastructure expressed dismay with FBNH for classifying the shareholdings of Tunde Hassan-Odukale and his related parties into two parts of 4.16% and 1.20% respectively; as it put question mark on the process.
Commentators say that what is going on presently is the battle for the control of FBNH, where interested parties will not forebear to engage in messy or dangerous schemes, even as some industry watchers think that those who lost out in the recent past could even be behind the scene.
It will be recalled that when news about the Otedola acquisition of stakes broke out, the management of FBNH countered with a denial, saying it was not aware of such development. In a statement published on its website in the Nigerian Exchange (NGX), Seye Kosoko flatly debunked the development.
He said: "The attention of FBNH has been drawn to media reports of today, Oct. 22, purporting that a certain individual has acquired significant shareholding interest in FBN Holdings, making him the majority shareholder in the company.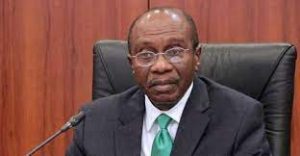 "As a listed company, the shares of FBN Holdings are publicly traded, and sale and acquisition of shares are expected in the normal course of business."
The company explained that as a player in a regulated environment, trading of significant shares required due notification to everyone concerned, including shareholders and the regulators; especially in situation where shares are held in different vehicles.
"The company is yet to receive any notification from the individual mentioned in the media report, of such acquisitions. FBN Holdings Plc will always notify the appropriate agencies and authorities whenever it receives any notice of significant shareholding by the shareholders and the company's registrars."
It is curious that the same company that preached due process in the case of a new shareholder have failed to allow due process in the classification of shares of Hassan Odukale and other older shareholders in the company.