 FOU Zone 'A' up anti-smuggling strategy with SWATT
FOU Zone 'A' up anti-smuggling strategy with SWATT
The Nigeria Customs Service, NCS, Federal Operations Unit, FOU, Zone 'A' Lagos has introduced a Special Weapons and Tactical Team, SWATT, to deepen its operational strategies and strengthen the blockade of leakages of items associated with insecurity as well as revenue loopholes.
Expectedly, SWATT since inception few months ago have busted a number of high profile concealments and recorded projected critical seizures that has not only saved the country the agony of such items finding their way in and raising the already volatile national insecurity; but also translated into very impressive revenue recovery, put in the region of over N200million.
A source close to the office of the Unit Controller, Yibiri Yahaya, informed Vanguard Maritime Report that SWATT operations have sent jitters amongst unscrupulous importers and their agents, as the new unit stands tall, courteous and yet implacable as it focuses on its task, while also vigorously complimenting the efforts of other units in achieving the service's overall objective to drastically reduce national insecurity vide improved regime of customs anti-smuggling operation.
Our source highlighted some of the seizures made so far by SWATT to include providing believed to be in tandem with pledge made by Yahaya
"We are generating revenue and blocking leakages. It is secondary issue at what point revenue leakage is identified, the primary objective is that a leakage was identified and that is what is important.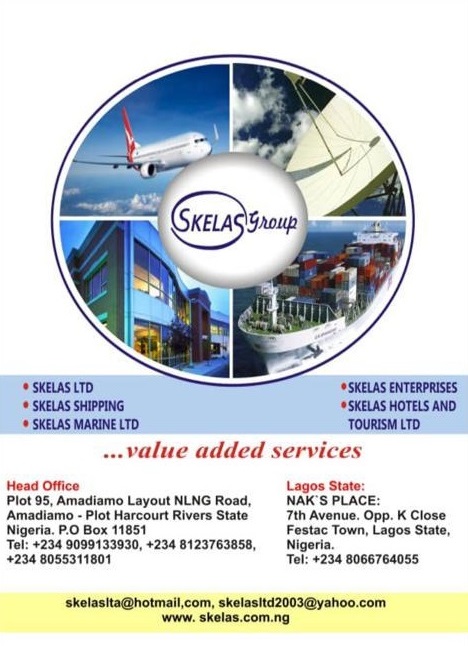 "Today the country is overwhelmed with insecurity which the federal government is battling to put down. Customs is saddled with this duty in the area of blocking importations of illegal weapons and ammunition. Incidentally, some of these are concealed in customs goods, which have also affected revenue losses through leakages.
"It is a whole big picture, and if people are always finding ways to go around the law, to beat security networks that are in place, no responsible government will sit back and accept its system to be overrun. That is why the Unit Controller also came up with this strategy, and SWATT is on top of its game and have been producing results.
Checks by Vanguard Maritime Report indicate that some of the seizures made so far include contraband refrigerators, military attires, regulated communication equipments without end-user-certificates etc.
It will be recalled that upon his deployment to the flagship FOU late last year, Yahiya pledged to continue to build on strategies he met on ground to improve the unit's operation. Like the
proverbial round peg in a round hole, Yahaya unmoved by praise or attacks, always have his eyes fixed on targets, as his uncommon exploits in and around the territory has continued to gain

traction.
Under his watch, the Comptroller General of Customs, Col. Hameed Ali, retired, has had cause to visit Lagos to showcase vsome of the seizures made by the Unit, with a Duty Paid Value of over N15billion.
Unit Public Relations Officer, Jerry Attah said the last of such seizures was forty million, one hundred and forty-four thousand, two hundred and fifty Naira, N40,144,250.00; adding the questionable items were intercepted from various unapproved routes, and major highways within the zone.