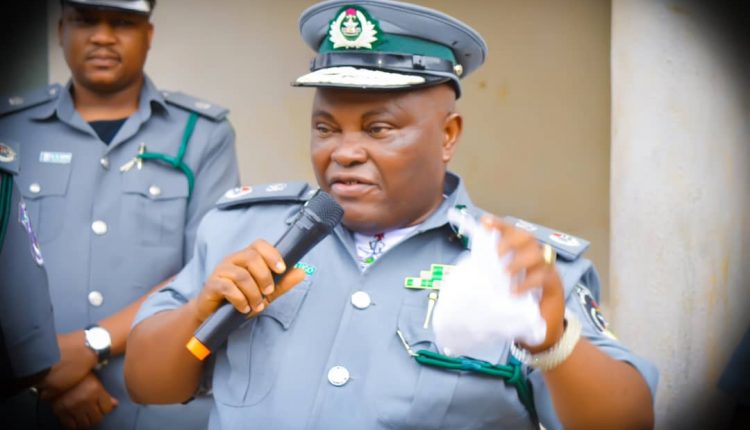 Ingratitude And The Dead 2 At Kebbi Customs Command
BY EGUONO ODJEGBA
The holding of Press Briefing by the Kebbi Command of the Nigeria Customs Service (NCS) barely 48 hours after the death of two of its men, Inspector of Customs Alhaji Kabiru Shehu and Customs Assistant Abdullahi Muhammad, simply to showcase seizures of contraband items is not only a display of unremitting callousness but smacks of disdain for the lives of others as well indeed, insults the human behaviour.
Only a very thin line separates the word gratitude and ingratitude; and the later which is the lack of thanklessness ought to be scarce within an organisation's management zone and be thought of as one of the base issues that can only be found at factory or field amongst the work men, and not 'upstairs' where the administrators' holds forth.
It is therefore such a shame that even if the Customs Area Controller (CAC) Dr. Ben Oramalugo FCIA FNIM failed to show empathy to the departed souls, couldn't anyone in his management team had the courage and presence of mind to suggest a postponement of the press conference; even if it were already scheduled before the unfortunate incident?
The two dead men were their former colleagues, who had their lives snuffed out under chilly circumstances, and all the command under which they served could do within two nights was to gather personnel of sister agencies and press men for the business of showcasing its ten days activities; within which time Shehu and Muhammad paid the supreme price? Hmmmm!
Those who wish to argue that the departed souls have been buried according to Islamic rites, may turn and go their way, Williams Shakespeare wrote "the evil that men do lives after them."  Three days after death of your officers and you're out speaking excitedly to the camera? Phew! What an inconceivable, freaky, abhorrent, careless manner to presuppose martyrdom of former colleagues. It is repulsive and shows utter lack of respect for human life.
If the CAC or one of the command management chiefs had died not even to talk of dying under such horrible manner as the dead two in question, wouldn't the command function by half for a week, with all officers and men wearing long faces? What then stopped Dr. Oramalugo and his management team from showing empathy, even if it were a pretended rehearsal?
But since Shehu and Muhammad are bloody junior operatives, what the heck, the Kebbi Command work must go on, right? Oh yes, one understands the drill that 'government work must continue', yet, inspite of this officialdom, it is no secret that what concerns us "is often accorded quiet courtesy."
The Kebbi Customs Command by its behavior literally pee on the grave of those two who paid the supreme price serving fatherland; and the action of this command must be questioned so that the careless, insensitive example it has set is not replicated elsewhere.
The Nigeria Customs Service has high standard and good ethical taste which is not tailored to mock life and time, as has clearly been displayed in Kebbi Command; and l don't want to believe that any amount of excuses can whitewash this official behaviour.
To even think that Dr. Oramalugo and his chiefs busied themselves first with its planned media show and waited until the end before apparently condescending as it were to call attention to the killing of the two fallen heroes, speaks volume of these guys disrespect for their dead colleagues; placing seizures over and above dead colleagues in live telecast without even exercising   'a minute of silence' according to the acceptable norm shows the boundless lack of care by those in charge of the command.
The opening paragraphs of the area controller's prepared statement which he did not veer away from given insider's account, reads: "You are once again welcome to the Headquarters of Nigeria Customs Service, Kebbi Area Command to witness the handing over of different items seized by the Command in the last 10 days.
"The handing over of the items is to foster interagency collaboration between Nigeria Customs Service and our sister agencies in line with the policy thrust of our new Ag. Comptroller General of Customs, Bashir Adeniyi Adewale MFR dsm fnipr psc(+).
"Recall that ten days ago, precisely on 14th August 2023, during our last press briefing, we made a vow that henceforth, there would be no breathing space for  smugglers in Kebbi Command, especially those who smuggle drugs and other items injurious to our health and the nation's economy."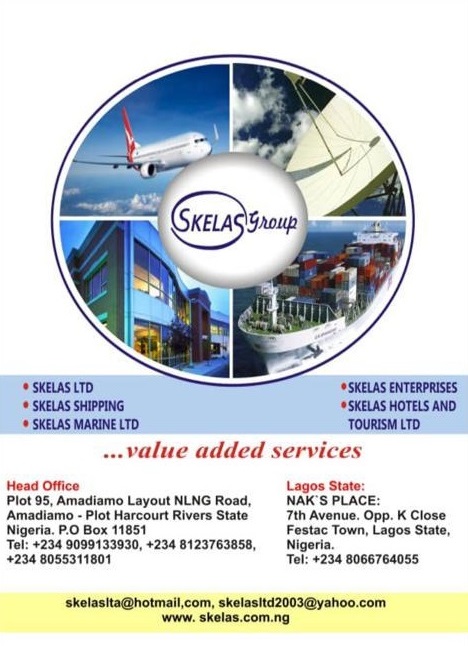 Even whilst he alluded to the death of the two officers with tears still stuck inside the inner recesses of their families hearts, the Kebbi  big man could not even for once put aside his vaulting official arrogance clearly visible in his words in the second to the last paragraph of his speech:
"On a sad note, while we continue to give smugglers of drugs and other harmful items a bloody nose; we unfortunately lost two of our fine and hard working officers in the line of duty. The sad event occurred on 24th August 2023 at about 0128hrs, when they were working based on intelligence…. May their gentle souls rest in peace."
Informed top sources say the Kebbi Customs boss may not have put the service headquarters on notice nor secured approval to hold the conference at the time he did.
Putting the cart before the horse is a no, no in human relations, our message and intent must be strike the right cord and connect in a seamless manner.  It took the leadership responsibility of the acting Comptroller General of Customs, Bashir Adewale Adeniyi MFR to step out to try to deflect the damage by registering his condolences to the families of the bereaved officers via a public statement signed on his behalf by the National Customs Public Relations Officer, ABdullahi Maiwada.
Tagged "Acting Comptroller General of Customs Condoles Families of Deceased Officers, Kebbi Area Command" the statement reads:
Nigerians could immediately perceive the profound sorrow and heavy heart the CGC on behalf of the entire officers and men of the Nigeria Customs Service (NCS), extended the service's deepest condolences to families of the two dead officers.
One could readily see through his heart stricken nuances to deduce the heaviness of his heart, as he emphasized the perilous challenges that officers encounter daily while safeguarding the nation's borders, and thereafter assured that the NCS, under his leadership, stands firmly united with the families of the deceased officers during this period of grief.
"In this time of sorrow, we recognize the void their departure has left, both personally and within our Customs community. May the memory of their bravery, sacrifice, and service offer solace to their loved ones and motivate us all to uphold the principles they epitomized," he said.
Following the footsteps of the CGC, the CAC Sokoto/Zamfara Command, Comptroller Musa Omale took time out of his schedule to pay condolence visit to the families of the late Inspector Kabiru Shehu at Bankano Village, Kware LGA of the state, where he informed them that the service has launched an investigation with a view to apprehending those who carried out the attacks.
After some moments of commiserating with the late officer's family, Omale and his entourage reportedly prayed with them before departing. This is humanity, leadership and service in action and that is how it should be.
Officers and men of the service at the front are certainly not expendables or are they cannon fodders to be sacrificed needlessly. It is about time area controllers are required to give account, as deterrence to poor leadership directives some of which have been known to have been responsible for a number of untoward happenings.  There must be a greater degree of accountability in respect of how human capita are deployed; in order to avoid situations of clear suicide mission.
Even the military forces are circumspect how to deploy its troops, if a controller can exhibit this level of lack of feelings, what is the guarantee that operatives are not deployed carelessly irrespective of poor tactical understanding of the situations at the theatre of operations.
Until date an officer that was seized from a waiting operational vehicle in one of the volatile towns in the South West during an operation has yet to be found.  Customs operatives are not spirits, they are part of us, they are our brothers and sisters, our husbands and wives, our parents, children and breadwinners; and our friends and relatives.
They must not die carelessly and their death must not be treated carelessly, either.