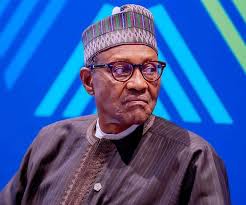 Jet AI Crisis: Emirates To Cut Dubai-Lagos Flights By 4
BY EGUONO ODJEGBA
  The inability of the present government to find solution to the crisis of aviation fuel may have sparked off its first international reaction as Emirates have notified the federal government of plan to reduce flight operations from Dubai to Lagos to seven per week, down from eleven.
Emirates complained that while the fuel situation has resulted the trapping of its funds, US$ 85million in Nigeria, it expressed concern that it cannot continue to operate at losses.
The airline also complained that since its effort to pay for aviation fuel in Nigeria with naira has been rejected, it has no choice but to also stop paying  for fuel in dollars; hence its decision to review its Nigerian flight schedule downwards.
Experts say Dubai's rescheduled flights are about the first in foreign operations decision to cut down, and predict follow-up flight rescheduling that will affect international and local businesses and travels; even as they express concern about the declining capacity of the government to take charge of developments.
Recall that local operators under the aegis of Airline Operators of Nigeria (AON) recently notified air passengers of over 70percent rise in flight tickets owing to acute scarcity of aviation fuel (Jet A1), amid notification that the crisis will lead to unavoidable intermittent flight delays and cancellations.
While Emirates in a letter to the Honourable Minister of Aviation, Engr. Hadi Sirika expressed frustration about the inability of the Central Bank of Nigeria (CBN) to intervene in the ongoing crisis especially in respect of the dollar to naira exchange for fuel purchase in Abuja and Lagos, it further notes that unless the situation improved, it will commence the flight schedule review on August 15, 2022.
The letter dated July 22, 2022 and signed by its DSVP International Affairs, Sheikh Majid Al Mualla, expressed frustration about the continued losses Emirate is recording in Nigeria, as a result of alleged blockade of its funds in Abuja.
The letter sighted by our reporter reads:  "It is with heavy heart that I write to inform you of planned reductions in Emirates' operations to Nigeria. With effect from 15 august 2022, Emirates will be forced to reduce flights from Dubai to Lagos from 11 per week to 7 per week. We have had no choice but to take this action, to mitigate the continued losses Emirates is experiencing as a result of funds blocked in Nigeria.
"As of July 2022, Emirates has US$ 85 Million of funds awaiting repatriation from Nigeria. This figure has been rising by more than $US 10 Million every month, as the ongoing operational costs of our 11weekly flights to Lagos and 5 to Abuja continue to accumulate. These funds are urgently needed to meet our operational costs and maintain the commercial viability of our services to Nigeria. "We simply cannot continue to operate at the current level in the face of mounting losses, especially in the challenging post COVID-19 climate. Emirates did try to stem the losses by proposing to pay for fuel in Nigeria in Naira, which would have at least reduced one element of our ongoing costs, however this request was denied by the supplier.
"This means that not only are Emirates'revenues accumulating, we also have to send hard currency into Nigeria to sustain our own operation. Meanwhile our revenues are out of reach and not even earning credit interest."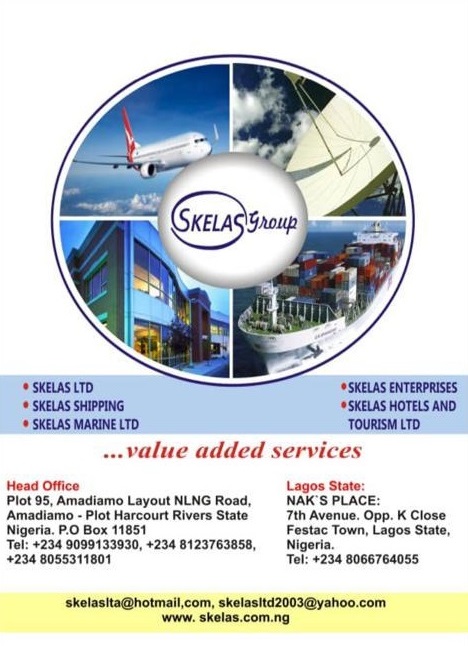 The Arabian flagship operator said while trying to absorb the rising cost in order to remain in operation, its efforts to get the CBN to intervene in its held-up funds and naira to dollar fuel purchase has so far proved abortive.
"Your Excellency, this is not a decision we have taken lightly. Indeed, we have made every effort to work with the Central Bank of Nigeria (CBN) to find a solution to this issue. Our Senior Vice-President met with the Deputy Governor of the CBN in May and followed up on the meeting by letter to the Governor himself the following month, however no positive response was received. Meetings were also held with Emirates' own bank in Nigeria and in collaboration with IATA to discuss improving FX allocation, but with limited success."
Emirates note that unless the FGN take urgent decision to mitigate the situation, it would have no choice but to commence flight reduction as has been notified.
"Despite our consideration efforts, the situation continues to deteriorate. We are now in the unfortunate position of having to cut flights, to mitigate against further losses going forward.
"While we appreciate that this issue is primarily a financial one, any support you could kindly provide would be warmly welcomed by Emirates. We are confident that your valuable involvement would make a real difference in improving this very difficult situation.
"Should there be any positive development in the coming days, we will of course re-evaluate this decision. Meanwhile thank you for your understanding and please feel free to contact me if you wish to discuss the matter further."
It will be recalled that Aero Contractors, a major domestic airline, recently shut down operations due partly to challenging operating costs. The rising insecurity nationwide has made air transportation the safest option.
The intractable fuel situation owing largely to corruption, political and institutional leadership ineptitude has raised business losses curve significantly. With foreign investors also complaining loudly, all official pretences by Abuja is beginning to fall like a pack of badly arranged cards.
In May Major Oil Marketers Association of Nigeria (MOMAN) pegged aviation fuel at N500-N550/litre, even though it has gone up to around N700/litre, while the President Muhammadu Buhari government sight down applying only lazy options.
It will also be recalled that in May, the House of Representatives alongside the then Nigerian National Petroleum Company Limited (NNPC) and Central Bank of Nigeria (CBN) resolved to allow NNPC supply Jet A1 to marketers nominated by the embattled airline operators for three months at a fixed price of N480/litre. No thanks to this government, that arrangement also hit the brick wall.
Pundits think that this government is forcing businesses into corrupt practices; and businesses with high ethical standards like may have no choice but leave. When this happens, Nigeria will be left with only PORTFOLIO INVESTORS, whom will add no value to our growth projection.