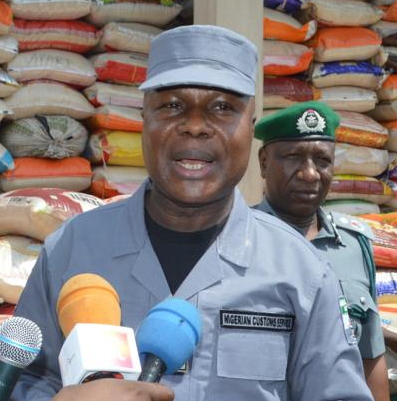 'Lagos Customs Marine Undergoing Further Repositioning' – Umar
… To refurbish crafts, gets 7 new boats before Jan. '23
By Eguono Odjegba
There are strong indications that the marine units of the Nigeria Customs Service, NCS, may be undergoing more operational repositioning as the flagship Western Marine Command, WMC, has announced plans to rehabilitate some of its serviceable boats to enhance its enforcement activities.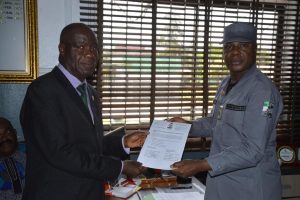 Disclosing above recently, Comptroller Abubakar Umar , WMC Area Controller said the command has already secured the approval of the service's management to do so, adding that management has also allocated to the command seven units of patrol boats  to up its operations.
Umar who was addressing the press on the command's activities in Lagos said the boats when delivered would boost the command's anti smuggling along the nation's waterways, and also secure higher level of compliance in monitoring illegal economic activities within the nation's territorial waters.
He said, "The headquarters and the Comptroller General have been very magnanimous in this regard. Three weeks ago, a team of naval engineers came to the command from the headquarters. Our dead and dilapidated 9 boats are going to be rehabilitated before the end of the year. That's the directive from the Customs management.
"Similarly, we are expecting before the end of the year newly constructed seven boats coming to the command. Right now, we have nine boats, five of which are gun boats and four are logistics boats.", adding that the command's human capita is as fit and running  as any customs marine outfit anywhere, else.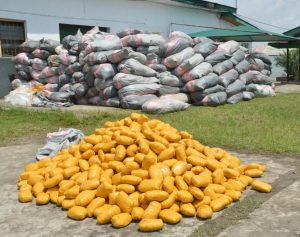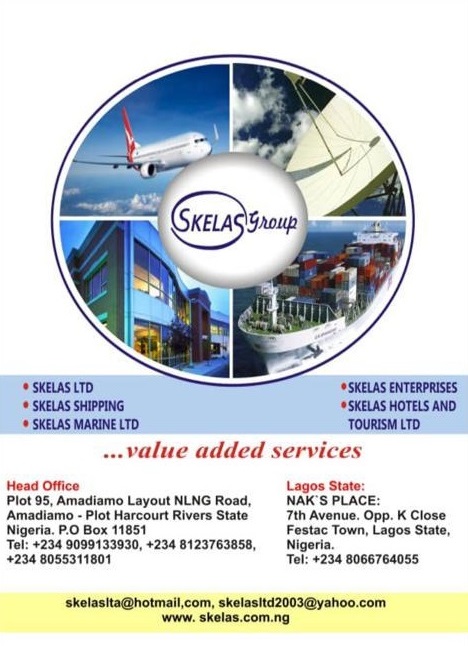 "We have 216 able trained young men in the command and we are expecting about 50 more to join from the training college in Kano as soon as they graduate, giving us over 250 officers and men in the command. So, I have no doubt that whether yuletide season or any other season, we are here to deliver and we have the capacity, training and at the headquarters level, they have the political will to support us."
Speaking on the command's anti-smuggling operations, Umar announced the seizure of 29, 660 parcels of cannabis sativa, known in local parlance as igbo or Indian hemp, plus other contraband goods valued at N2.2billion between June to October 2022.
He said the cannabis, which originated from Ghana was intercepted along the waterways after three weeks of surveillance and weighs 16, 663kg, with a street value of N2billion.
"Getting the Indian hemp from Ghana is not a small thing. We watched it from where it came and to arrest it, it took us three weeks of intensive surveillance to be able to nip it in the bud. This is the second time as a command that we are intercepting a large quantity of cannabis sativa on behalf of Nigerians. We have youths and wards in our homes but what some people don't understand is that drugs are principal drivers of crime. Already we have insecurity on our door steps.
"Importation like this won't help our country's development. We all know the harms that cannabis sativa pose to our youths. It is illegal to ship such contraband into Nigeria and we will continue to thwart the efforts of unscrupulous importers who derive joy in bringing in such substance into the country," he said.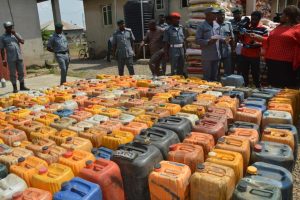 Giving the breakdown of other items seized by the command within the period under review, Umar listed other seizures to include 1,575 bags of foreign parboiled rice equivalent to two trailer loads worth N39, 375,000.00 and 28,735 litres of PMS contained in 1,077 kegs of 25liter. The customs marine boss added that some means of conveyance intercepted include seven wooden boats with four out engines worth Nl3, 750,000.00.