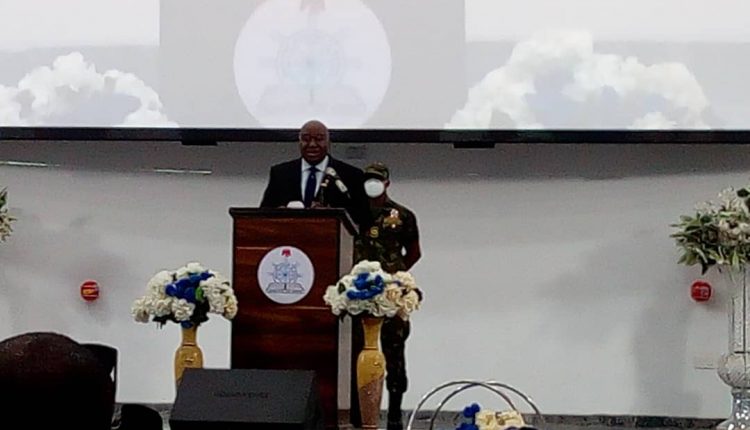 MAN Rector, Starz Maritime boss lifts graduating Cadets
Rector, Maritime Academy of Nigeria, MAN, Commodore Duja Effedua, retired, has tasked graduate cadets of MAN not to view their graduation as end to knowledge acquisition, noting that only continuous personal development and learning remains the basic guarantee to remaining relevant in the seafaring industry.
This is even as the Chairman of Starz Maritime Investment and immediate President of Ship Owners Association of Nigeria, SOAN, Engr. Greig Ogbeifun, offered the Best Graduating Cadet 2020, Student, Adigun Anthony Oluwaseun of School of Marine Engineeri automatic employment, with N500, 000. 00 cash gift to start off his career, during MAN Passing Out Parade, POP, 2020, at the Oron.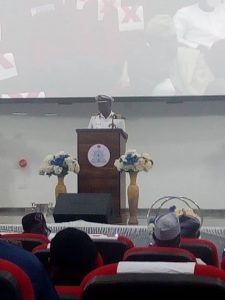 Effedua urged the graduating cadets to brace for the challenges ahead in terms of continuous personal and character development, warning that the best academically sound cadet does not always get the best jobs.
His words, "In life, nothing comes easy.
"You will see challenges as you go out there, face them and keep trying until you overcome the challenge.
"You have just passed phase one, you must continue to learn and develop your character. The best job does not always go to the best in academic brilliance. It will break my heart to hear that any of you ends up as uber operator.
Starz Maritime Investment boss said the automatic employment offered to Oluwaseun is his company's commitment towards rewarding hard work and character.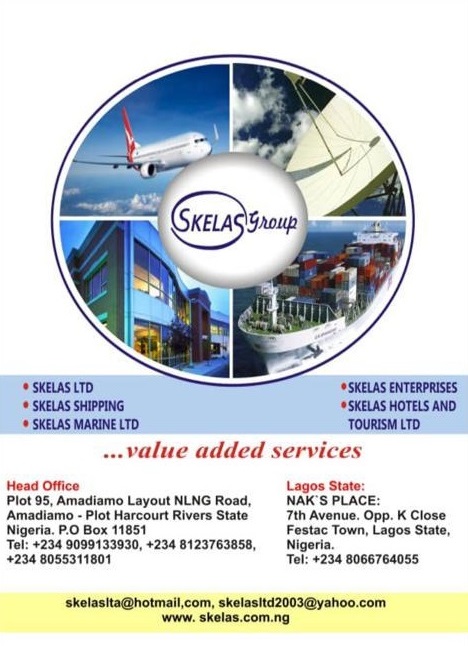 However, Chairman, Senate Committee on Maritime Transport, Senator Danjuma Goje lamented the manpower deficit he said exists in the seafaring sector, even as he challenged the government to create employment opportunity and further raise the manpower development capacity.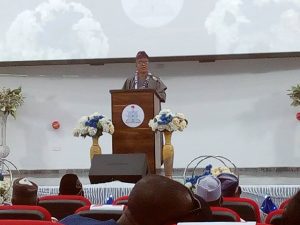 Goje who was represented by Senator Okon Egbe said, "I salute the graduating cadets on their passing out parade today. The Nigerian Senate congratulates the Academy on this epoch making event.
"Maritime administration and learning is critical to the economy of Nigeria because as an import dependent nation, over 90 percent of our trade, both import and export, is through the sea.
"Maritime trade is undertaking by professionals (seafarers) who must undergo prescribed courses of training inline with standards set by the International Maritime Organisation (IMO). The Maritime Academy was therefore established in 1977 to ensure Nigeria benefits from maritime trading through production of maritime professionals", noting however steps must be taken to have a pool of professional trained cadets to fill the available job space open for Nigerian seafarers.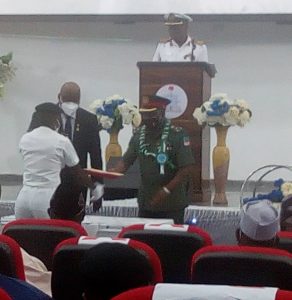 "However, despite the Academy's effort at producing seafarers, Nigeria still has a huge deficit gap in terms of seafaring manpower. Therefore, there is the need to ensure greater numbers of well trained professionals are churned out as seafarers in the country without compromising quality and standards", he said.
Also speaking during the programme, Chief of Naval Staff who was represented by the Flag Officer Commanding, Eastern Naval Command of the Nigerian Navy, Rear Admiral D.A. Adeniran, said the Navy is poised to increase it's collaboration with the Academy in the coming months.