Mohammed Rallies Support for Jaiyeoba
BY FUNMI ALUKO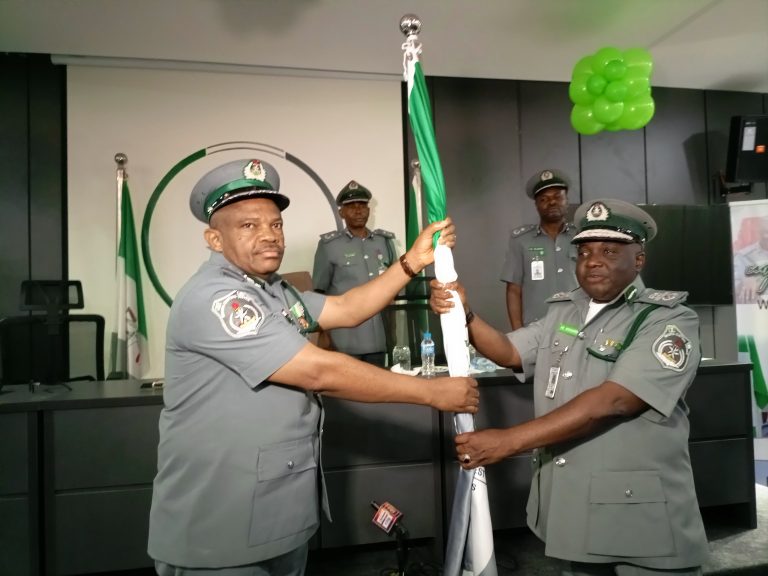 Immediate past Area Controller of the Nigeria Customs Service (NCS), Apapa Command and current Assistant Comptroller General Comptroller Technical Services, ACG Auwal Baba Mohammed Tuesday handed over the affairs of the command to Comptroller Babajide Jaiyeoba.
During the handover ceremony, Mohammed appealed to officers and men of the command, including other critical stakeholders to accord the new customs area controller (CAC) maximum cooperation like was extended to him, so that the premier port command would maintain its trail blazing records in the service's operational   scorecard.
This is even as the ACG disclosed that the command collected the sum of N676b in revenue for the between January and August 2023, as he urged command officers to rededicate themselves to service and strive to surpass government expectations of them in the area of revenue collection, prevention of smuggling and trade facilitation, while applauding them for past feats of the command which he said has always been made possible through their cooperation.
The immediate past CAC explained that there is no alternative to teamwork, which has the capacity to also effectively deploy diligence and capitalize on zero compromise to achieve the highest possible performances a command can think of.
Speaking further, ACG Mohammed disclosed that the command collected a total revenue of N136billion in August 2023 even as a daily collection of N10b was recorded on 3rd of August 2023; both said to be the highest monthly and daily collections in the history of the Nigeria Customs Service.
The CAC who assumed office at the Customs headquarters as ACG Technical Services upon his appointment as ACG urged the officers to continually prevent smuggling or importation of prohibited items as both constitute risks to national safety and security.
He listed some of the seizures made by the command between January and August to include N21.6b worth of tramadol packed in 720 cartons containing 143.8million units of 225 milligram tablets, weighing 10.3 tons and the handover of another 20 cartons of illicit drugs valued at N1.4b to the National Drug Law Enforcement Agency(NDLEA).
While further disclosing that among the seizures were two pistols hidden inside a groupage container,  he commended the officers for their vigilance even as he enjoined importers and their agents to keep abreast with federal government guidelines on items that requires end user certificate (EUC) to ensure compliance and due diligence before embarking on importation.
He noted that although trade facilitation is supported almost wholly by use of technology for trade facilitation, the ACG clarified that the Nigeria Integrated Customs Information System (NICIS ll) depends on true and proper declaration to work operate at its optimal best, adding that acts like false declaration accounts for most delays traders go through in the port.
He also disclosed that the deployment of scanner in the port has improved operations tremendously, noting that presently an average of 120 containers are scanned daily compared  to 50 containers that successfully pass through the scanning machines at the commencement of the process.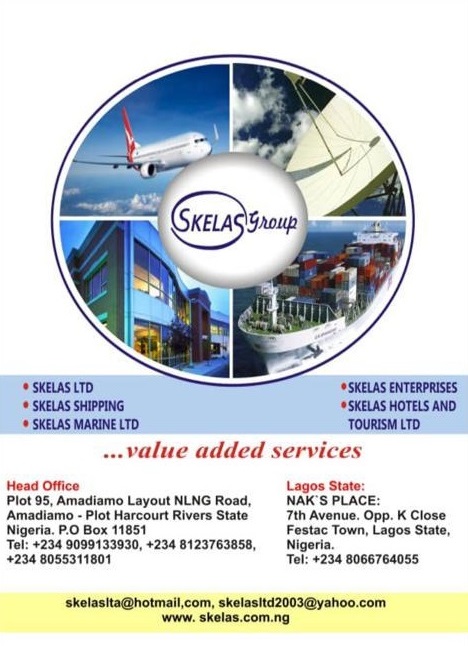 Addressing the new CAC and his principal officers, Mohammed said that the federal government has high expectations of them as the NCS according to him, is strategic to the national economic sustenance as the leading non oil revenue driver.
He also urged exporters to take advantage of the various incentives made available by government including the Domestic Export Warehouse (DEW) and other initiatives which allows cargo to access and exit the port seamlessly upon been loaded into vessels without going through multiple checks and reopening of containers.
He appreciated the frank and robust inter agencies synergy and thanked all the sister agencies for their cooperations, saying "We have done our best and have moved up, we thank God for His Mercies. I thank the Ag CGC for giving me the opportunity to climb higher, so l have every reasons to show only gratitude. Having worked with most of you and having crossed many paths, one is feeling some bit nostalgia which is natural as l will be missing some of my colleagues, thank God, we are still connected."
Senior officers of the command thanked the out gone CAC for his fatherly posture and excellent working skills plus his zero tolerance stance for acts of violation whilst he held forth, and wished him greater  success in his higher responsibilities.
According the DC Administration, "The ACG took over the affairs of Apapa with a lot of determination and up to the time he was appointed into his new rank, he had his eyes on every details and ensured we didn't go outside the rules.
"He was not only a team player, many times he takes the blows to shield us, he was like a father. I can say he came, he saw and he conquered. Our happiness is that he has climbed higher and our wish for him is to also continue to succeed there and even do better at that level."
In his remark, the Apapa Customs new sheriff thanked the Acting Comptroller General of Customs, Adewale Adeniyi for finding him fit to be appointed to take over from ACG Mohammed, noting that although his predecessor has left a very big shoe behind, he expressed optimism that having been trained to embrace challenges, he is not afraid to step into the shoes.
While soliciting the cooperation and support of officers and the port users,  Jaiyeoba promised to operate an open door policy.
"Definitely the shoe the ACG is leaving behind is a big one, l think that fitting in will be a big challenge too. l am not afraid of challenges, l understand that it is not going to be easy but l am not one to run from challenges.
"We will work as a team and we will try and improve on the achievements already made. If we get it right, the country will be better, especially grappling with dwindling oil revenue.
"My doors will always be open for critical stakeholders and we will continue to synergize", he said.