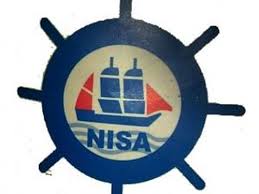 NISA Members Vow Not To Recognize Adewunmi
Accuses Jolapamo of Using Rented Members to Install Preisdent-elect
BY GBOGBOWA GBOWA
Uneasy atmosphere presently envelops the Nigeria Shipowners' Association (NISA) following alleged large scale fraud deployed to drive the election of Otunba Sola Adewunmi, as new president of the association.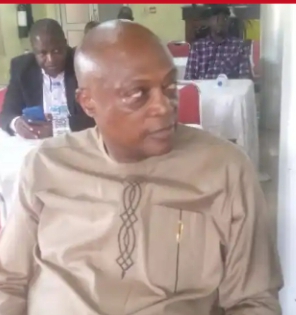 Members have therefore vowed not to recognize Otunba Adewunmi who they finger as Chief Isaac Jolapamo's imposition, purportedly rigged into office by hired individuals aggrieved members say include ex-convicts, bankers and personal staff of some members, paid to infiltrate the association for the purpose of electing Adewunmi.
The election which held yesterday after almost nine years leadership vacuum reportedly saw Adewunmi pulling 21 votes to defeat his challenger, Paul Jegede, who pulled 2 votes.
This is even as aggrieved members who expressed dissatisfaction with the election said the nine years leadership interlude was precipitated and sustained by Jolapamo allegedly for his own selfish, lamenting that the process leading to yesterday's exercise was characterized by violations of association rules in which none members were positioned to steer the votes along predetermined direction.
While a member of the association who lamented that the election of Adewunmi will throw NISA into another round of crisis that will not augur well for members collective interests, pointedly accused Jolapamo of orchestrating the current crisis as a means of using Adewunmi as a puppet aimed at making him to remain relevant, with further claim that Jolapamo's desire is to be in certain position of authority in view of the administration of the impending disbursement of the Cabotage Vessel Financing Fund (CVFF).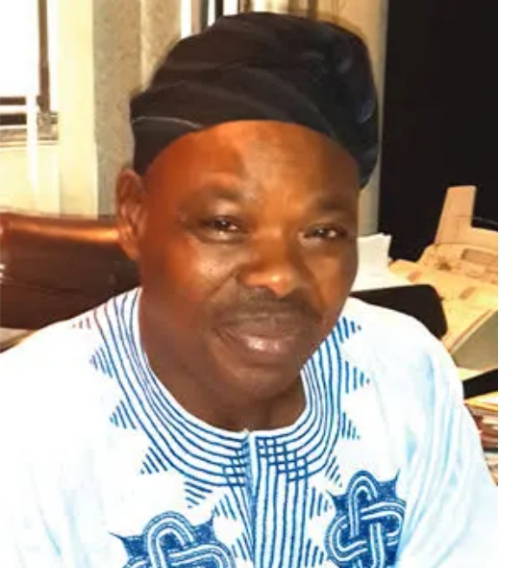 The aggrieved member further explained that the reason Jolapamo foisted Adewunmi on the association is to make it easy for the latter to be tele-guided as against Jegede who is independent minded and believed to have what it takes to provide a representative leadership that cannot be subsumed by god fatherism.
Others who describe the election as a charade also claimed that members were disenfranchised, while unknown people ganged up to hijack the association in a desperate bid to access the CVFF.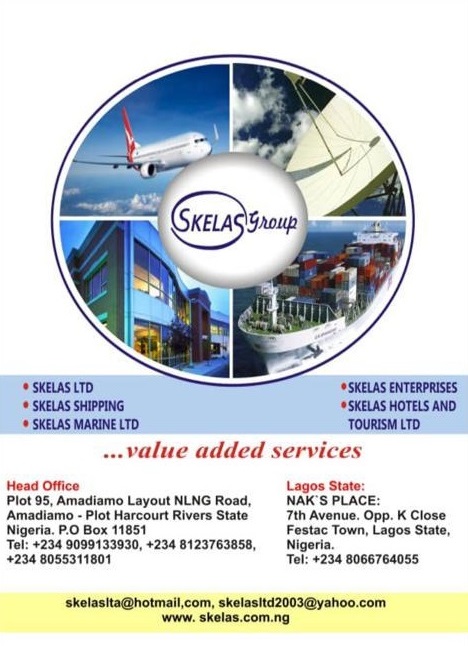 Those allegedly hired include noncore shipowners and former staff of Adewunmi, the embattled new president elect. Those who spoke with our reporter and craved anonymous said people were hurriedly registered as members, adding that the whole plan was carefully and sinisterly executed.
Below are some of the documented reactions vide members Whatsapp in-house  correspondences exclusively obtained by our reporter.
"Nothing was done in accordance (with the) due process or the extant constitution of the association. Election was hurriedly conducted without input from critical members. No publicity or screening of candidates, bonafide members refused to be part of the charade, that was why they gathered people to disguise as members and others were selected unopposed to satisfy their clandestine plot"
"The conduct of the election was not in line with section 4(1), 5(2) & 9(1) of the association registered constitution. You will all agree with me that processes adopted for the conduct of the election are neither free nor fair."
One of the respondents wrote: "The electoral committee Secretary was returned elected as unloving secretary.  An ex convict was returned elected as the Secretary General of the association. Better alert them to stop parading themselves as NiSA Exco members.
"Why do we have insurance brokers and bankers contesting as Shipowners exco? It's sad that we couldn't get it right after 8 or 9 years in limbo."
Yet another wrote: "Good morning house. Your position is very valid. It's quite disturbing that people who are supposed to know better can undermine extant laws just to protect their interests.  Election where insurance brokers, bankers and others are recruited overnight as Shipowners can be seen as provocative.
"Nisa integrity group must be resolute and united to set the pace for real development in the industry.  Looking at the profiles of the people we have here, we have everything possible to build an enduring Association that will engender growth of the industry."
"Integrity has been the undoing of the organised maritime industry for a very long time and if action is not taken the new development may sink the industry. Their actions will be resisted in all forms."
One asked rhetorically: "Was there any election at all? What took place yesterday was a charade and not election. It was a selection predetermined by Chief in an attempt to continue to hold on to the fortunes of the Association till eternity.
"I don't know how bankers and insurance brokers have become Shipowners executives.  Those who don't have any registered license to practice shipping or registered companies have suddenly come to protect the interests of Shipowners.  This is an aberration and the charade will not stand!"
Report says that Jolapamo who is the founding President of NISA has however expressed satisfaction with the conduct of the election and called on those who were defeated not to engage in activity that would impact negatively on the association.