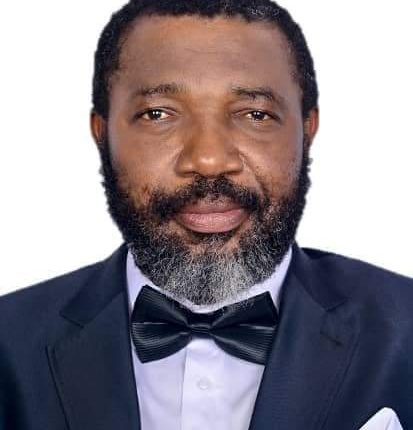 Nweke Task Newly Promoted Customs Officers
BY FUNMI ALUKO
Erudite former President of the National Association of Government Approved Freight Forwarders (NAGAFF), Dr. Eugene Nweke has charged customs officers recently promoted and assigned to control positions across formations and commands to strive to operationalize the Single Window platform, which has been in limbo since its conception.
In a statement released on 27th of January, 2023, Nweke also wants the Nigeria Customs Service to centralize cargo alert system as was the case at the inception of the Pre-arrival Assessment Report (PAAR) Regime. In addition, the cerebral freight forwarder  also tasked the new management to recommit to efforts to ensure that the cargo delivery corridor is ride of undue bottlenecks and associated delays.
He further urged the newly appointed control officers to see their promotion as a call to national duty and service to fatherland, while congratulating them for their good luck.
The statement reads:  ""It is not an overstatement, to posit that, your Promotion came at such a time, when Nations are still grappling with the post covid 19 pandemic challenges which placed so much pressure on the economic growth of nations, and Nigeria has equally been grappling with its own share of the challenges, which includes, non firm monetary policies regulatory obligations, high cost of doing business at the port – promoting inflations, incidences of capital flight, drug and arms trafficking – leading to insecurity, influx of counterfeited products, trade facilitation challenges in the face of high non compliance level on the part of the trading public, higher yearly revenue generation targets ( quest of the government), etc, all resulting to hardship in the land.
"It is against the backdrop of these myriads of challenges and the difficult times in the country, that I see your Promotion to serve our Father land in your respective senior management ranks as crucial and of no business as usual, hence, my resort to join industry stakeholders and well wishers to congratulate all of you, and doing so, to state some salient issues of industry concerns, as thus: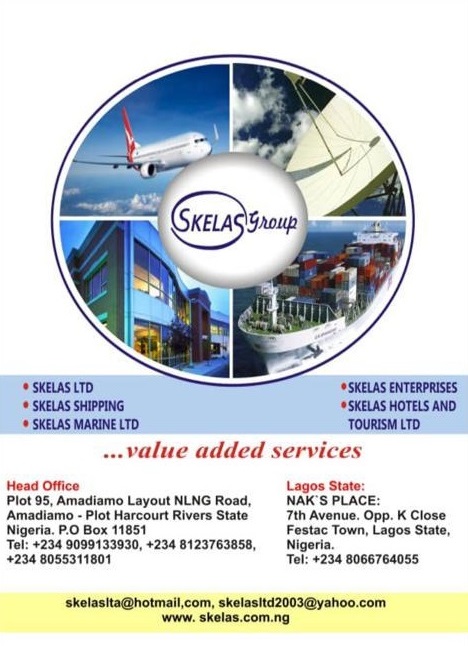 a). Firstly, is to posit that, you are all star-studded and experienced officers in customs administration, as such much is expected, especially in the area of leveraging more on inter agency collaboration and strategic stakeholders engagements, deployment of technology driven initiatives in critical if not in all areas of cargo handling operations and trade administration, thus further the culture of trade facilitation.
b). Notwithstanding, the reason for emphasizing on these is because, on the part of stakeholders, it is of a great expectations and concerns that, inspites of the prevalence myriads of challenges within the Customs Ports, it is incumbent on all of you to technically, professionally and pragmatically find ways to turn the present difficulties, challenges, negative situations into a positive, productive one. It is an overstatement to say that, your actions and inactions in relation to the international trade and security supply chain has both direct and indirect impacts on the overlaboured Nigerians.
c). Internally, administrative strong will must be enhanced to engender political strong will. Certain operations or experimental tools with adhoc nature, that has over stayed its welcome, should be jettisoned forth with. With the SMART BODER CONCEPT, INSTALLATION OF RAPISCAN MOBILE SCANNERS AND THE DEPLOYMENT FORENSIC APPLICATION IN TRADE TREATMENT, it is a high time to free the cargo delivery corridor of undue bottlenecks and associated delays. I am quite confident that if we are committed in this regards, we can do and perform much better in facilitation of trade without compromising security and revenue objective. Some of you have better understanding, intents and the workings of systems audit in relation to manifest administration, hence, it suffices, that cargo alerting system should be centralized as it were at the inception of the PAAR Regime.
d). Also certain administrative policies that are in the neighborhood of being counterproductive, should be re-visited with an attitude to maximizing and achieving operational excellence. Going forward, it is believed that, under your tenure, the much canvassed Single Window adoption and implementation should be taken to the next level for the interest of the nation.
"It is on this note, that, I wish to once again say a big congratulation to all of you and pray the Almighty God to endow you all with strength and wisdom in service and protection, in all ramifications as you dedicate your selves in service to our Father Land. Do have a successful tenure in office."