 Official Misconduct: Customs indict two top mgt chiefs
Official Misconduct: Customs indict two top mgt chiefs
There are strong indications that the Nigeria Customs Service, NCS, may have sacked two Assistant Comptroller Generals, ACG, following recommendation of a Disciplinary Committee it set up investigate the affected officers over alleged official misconducts.
Information available to Vanguard Maritime Report suggest that a verdict of compulsory retirement

and dismissal, respectively, were recommended for the embattled officers, ACG Abubakar Bashir, Coordinator of Zone B Kaduna, and

ACG Aminu Dahiru, immediate past Coordinator, North West Joint Border Drill.
While Bashir ran into trouble for reportedly raiding the warehouse of one Alhaji Habu Sarkin-Fulani, friend of President Muhammadu Buhari in Daura, Katsina State; Dahiru is believed to have been implicated in a botched smuggling of 295 trucks of petroleum products sometime in December 2019; whilst he served under the Joint Security Border Patrol.
Both ACGs were who were separately recommended for in-house Disciplinary Probe are believed to have been found wanting, and subsequently recommended for retirement and dismissal, respectively.
When contacted, the Customs National Public Relations Officer, Deputy Comptroller Joseph Attah denied knowledge of the sanction of any management chief. Attah who also double as the spokesman of the Joint Security Border Patrol, explained that no such action can take place without the ratification of the Customs Board.
While confirming that some officers of the service were listed to appear before the Customs Disciplinary Committee and a Presidential Probe Panel set up first quarter this year and under the leadership of the National Security Officer, NSA, Monguno, Attah said he is not aware that the customs board has sat to discuss the recommendations.
His words, "I don't know what you are talking about. I am not aware that any ACG have been sacked, the service procedure does not allow such thing happen when the customs board didn't discuss or endorse such action.
"Because of the corona virus pandemic and national lockdown, the board has not been able to meet for a long time. Therefore, you people are acting on rumour and this does not serve the country in any positive light."
Corroborating, a dependable insider top source said no definite action can be taken on the recommendations of either the Customs Disciplinary Committee and Presidential Security Probe Panel until the customs board sit, discuss and endorse; while noting that the board could also take own

position depending on overriding factors, and subject the different cases for further review.
Meanwhile, Vanguard Maritime Report checks reveal that sources close to the embattled former customs chiefs have alleged bias and set-up in the matter leading up to their probes. This is even as news of the development is believed to have sent jitters and apprehension across formations and commands of the service nationwide, in view of the huge respect the two ACGs are believed to command in the service.
There is a reported groundswell of grumbling by the rank and file, who are allegedly worried that the customs administration have fallen into politics of narrow inclination, throwing up power play, intrigues and witch-hunt, purportedly targeted especially

at certain professionally high heel officers seen as threat to the service's leadership position.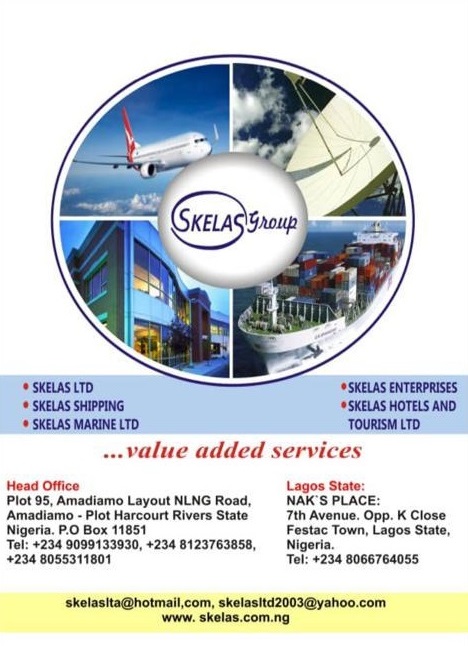 Bashir has been the face of the customs anti-corruption crusade, and considered as an epitome of professionalism, competence and integrity. He bagged two merit awards from the Customs Comptroller General, Col. Hameed Ali, as Customs Area Controller Onne and Apapa, respectively. The second award was for rejecting a princely bribe of about N151million to release a consignment of Tramadol.
He later received the World Customs Organisation, WCO, Award for Exemplary Performance; while his latest was that

of the Presidential Award of Integrity given to him by President Muhammadu Buhari; last year. Before his current posting as Coordinator, Customs Zone 'B' Kaduna, he was the Secretary Customs Board. Bashir was last year queried for alleged official negligence which reportedly led to the raiding of the Daura rice warehouse.
According to findings, the owner of the Daura warehouse had reportedly written to the customs headquarters to apply for a 'permit' to grant him permission to move his consignment of local rice sourced from farms in neighbouring Sokoto and Kebbi states for sale in the southern part of the country.
Upon receipt of the said application, customs headquarters reportedly dispatched a signal to the Border Drill Team in North West sector, through the Katsina Customs Command, with instruction to go to the warehouse, inspect the rice consignment and report finding to headquarters, to enable headquarter act appropriately on the farmer/trader request.
Those in the know of the business said the Katsina Customs Command however, was reportedly unable to contact Bashir, over inability to reach him on phone; and the signal was thus passed to the border drill team operatives, directly. It is believed that the border drill team reportedly without further ado, mobilized and raided the said warehouse in a tell tale fashion, which left town folks commenting freely on reported contraband rice found in the warehouse.
The development reportedly exposed President Buhari and customs leadership to embarrassment, and Bashir was subsequently summoned, accused of negligence for making himself unavailable, thus hanging the botched operation on his neck.
Sources close to the probe panel revealed that even though Bashir denied complicity in the operation and denied charge of official negligence, he was purportedly found wanting in the so-called warehouse raid, and recommended for retirement.
Dahiru is also considered a high heel gentleman officer with impeccable character and outstanding credentials.

Those who spoke on condition of anonymity argue that Dahiru have a record of unblemished professional character and is therefore beyond reproach, and farther

argued that his case may have been one of a twisted, convoluted and unethical dimension.
While supporting the federal government posture towards the eradication of corruption, industry stakeholders urged President Buhari not to cave in to narrow suggestions regarding the fate of the indicted customs officers but to allow for fair hearing, while also requesting that the report of the probe panel be made public.
Speaking on the development, Chairman of Ijaw Media Forum, Elder Asu Beks said, "The customs service is a critical agency of government, the institution must be protected from falling into disrepute. The customs board should be allowed to fully exercise its discretion and power at all time, more so, given the exigency of the moment.
"If the story of customs headquarters sending signal to inspect the trader's warehouse is even to be taken as true, why will headquarters channel a letter to a zonal coordinator through a state command", he asked.
On his part, the National president of the Association of Nigeria Licensed Customs Agents, ANLCA, Hon. Uju Nwabuinike said, "ANLCA is both a friend and partner, so we believe that if customs gets it right, customs agents will also get it right. The last time we witness serious infighting was during Buba Gyang's tenure, where some ACGs went to court.
"We hope that whatever issues are at stake will be properly looked into and resolved, so that we do not have a repeat of 2004 to 2008 when the customs was at war with itself."
Also reacting, President of the Maritime League of Editors, Mr. Kingsley Anaroke urged the customs leadership to eschew politics and give room to officers with the right credential, competence and professionalism to aspire to leadership position.
"If what we are hearing is anything to go by, then it is an irony. Bashir raided warehouses in Lagos and Ogun states and became award winning best officer. Now there is confusion over whether he took his gallantry to Daura, or some operatives did in his name. Something is fishing somewhere, there is an attempt to play politics with somebody's hard earn integrity all because of the personal insecurity of somebody or some persons.
"Trump up charges of unauthorized operation is not the way to reward him. High brow estates and big markets and warehouses have been repeatedly raided in major cities across Nigeria. What is the big deal in a Daura warehouse raid where 145 bags of contraband foreign rice were said to have been recovered? Same service: different codes of operations shouldn't be encouraged. I urge the Customs Board to make their investigation public on this case."