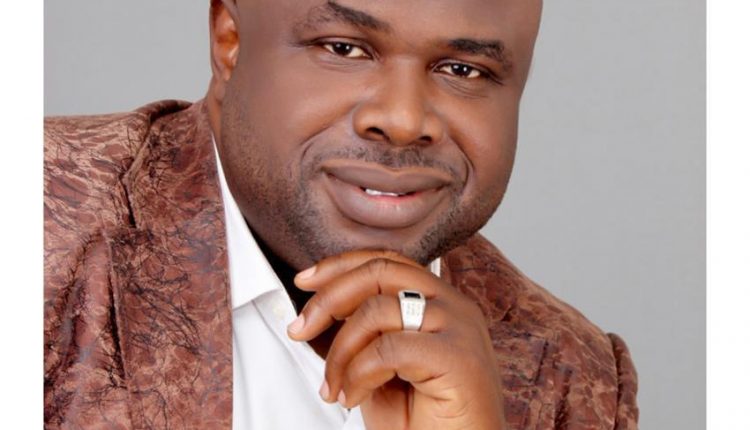 Onne ANLCA: Ebeatu clears air on misunderstanding
Meanwhile, the newly appointed chairman of Onne Chapter of the Association of Nigeria Licensed Customs Agents (ANLCA), Mr. Mike Ebeatu has cleared the air surrounding supposed misinformation about candidates that were prevailed upon to step down for him, and also spoke about the political dynamics that led to his emergence.
Ebeanu who is the Managing Director/CEO of Microfreight Consult Limited, described his emergence not only as constitutional, but his victory as an act of grace and epitome of political sagacity, oiled by responsible dialogue; noting that the Onne chapter election is fait accompli.
He further explained that his victory more than anything else, emphasizes quality service for the totality of clearing agents in Onne, even as he informed that he and the leadership team have already paid a courtesy visit to the Onne Customs Area Controller, Comptroller Auwal Mohammed and his management team.
While the Onne Chapter Chairman acknowledged that one of the candidates, Chief Ifeanyi voluntarily stepped down from the race, leaving the contest between him and Chief Kingsley Okafor Steven; he clarified that it was the zonal office that even introduced the issue of consensus candidate, in the bid to manage tension.
He faulted reports that anybody was forced to stepped down for him, noting that although Chief Ifeanyi opted out of the contest, he nevertheless, pledged his political structure and campaign supporters entirely over to Chief Kingsley Okafor Steven, and not to him.
He said despite the huge campaign power of his brother opponent, he secured victory with the highest votes, and informed that "although I am the chairman by virtue of my victory, chiefs Okafor and Ifeanyi, and all of us at Onne are co-winners. There is no bad blood anywhere, the victory if collective."
Explaining the campaign phases and political horse trading in the run-up to the election, Ebeatu said:
"I contested for the position of Chairman, Onne Seaport Chapter with two other contestants, Chief Kingsley Okafor Steven who happens to be the acting chairman, and Chief Ifeanyi. We all went through the race, did our campaigns and everything went well.
"Along the line, the zone decided that we should use consensus to avoid troubles because there were some verbal altercations. We were all called on several occasions to step aside and discuss if any of the candidates could step down for the other.
"Four days before election, the out gone chairman, Chief Kingsley Offor invited me after the meeting we had at the campaign office where we could not arrive at anything. We discussed again and it was inconclusive.
"The zone then asked if we would accept the result of the election if we were all given the opportunity to contest. I accepted but the others did not. They had their reasons for not accepting, and I have my reason for accepting, according to the constitution.
"We all left and reconvened another day when Chief kingsley Offor invited us to his house. In the course of our discussion, he asked if I could step down for any of them, I was unequivocal and let him know that the request was coming rather too late, and I needed to consult with my people who asked me to become their chairman before taking any decision. They have invested a lot of resources and energy in the last nine months since the race started.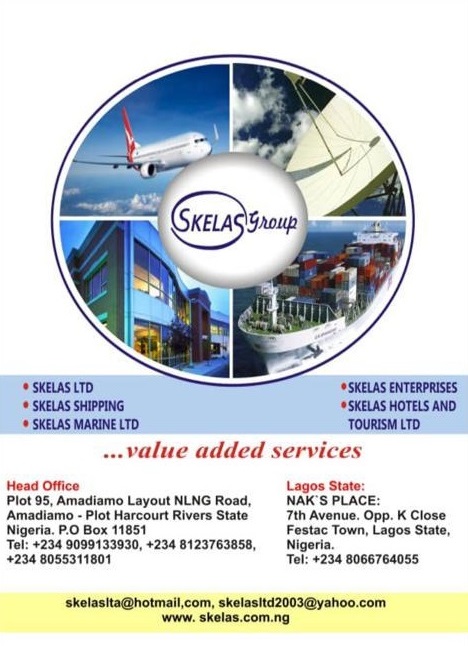 "The other two contestants also said they could not step down. Along the line Chief Ifeanyi dropped his ambition, which he said he was doing for the sake of the zone and stakeholders. I was astonished because I did not believe it, thinking it was one of those political gimmick.
"Last week Wednesday, during the campaign, both Chief Okafor and Chief Ifeanyi consolidated and merged for the race. Nobody coerced him or asked him to do that. He was only asked a question by chief Offor the former chairman. Finally, it was left between my brother Chief Kingsley Okafor and me.
"Politics is a game and we are brothers. Therefore, I had to take the initiative of calling him on a weekend. We  agreed to meet at GRA and we were together for three hours."
Ebeatu said he tried to persuade his running mate to vie for positions at the zonal level and allow him remain as consensus candidate for Onne chapter election but that Chief Kingsley Okafor refused, at which point, according to him they approached the zonal office and said they will contest against one another.
His words, "I told him that it is not a do or die affair, it is just politics, and we are brothers. Secondly, to appeal to him to go to zonal or any other position, as there are many others he could vie for. He should go up for me, while I become chairman. We had a lengthy discussion and concluded that any of us could step up. We informed the zone about our discussion and agreement, that we will accept whatever they decide."
On his plans to positively impact on the association and its members at Onne chapter, Ebeatu said, " I am overwhelmed and promise not to disappoint my people. We are all happy and will continue to work together as one. I want to build on the very positive and impactful legacies of my predecessors and ensure I leave ANLCA Onne Chapter far better than I met it.
"Two, I have an agenda to change the narrative about people's perception of licensed customs agents. Many don't know that we are distinguished professionals in our own right. We add value to the national economy by generating revenue for government through customs collection.
"There is this erroneous belief that some of us are touts. I want to change this wrong perception.  My Team and I shall commit ourselves, our time, energies and resources to redeeming and rebuilding the lost image and dignity of customs clearing agents.
"This we will do by harnessing the strength and the purpose of our unity and solidarity as an association; and by upholding such tenets or values as professionalism, honesty, transparency, accountability, respect for the rule of the law, etc, in all our dealings.
"We have strategic roles to play in government economic diversification agenda and nonoil revenue drive. To this end, we are going to do it with utmost integrity.
"Also, my team and I shall strongly commit ourselves to building strong bridges of relationship and cooperation based on mutual respect, with all other operating agencies, to foster inter-agency unity, synergy and prosperity."