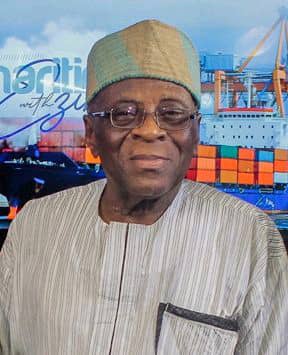 'Otunba Folarin's death Painful' – Effedua
BY EGUONO ODJEGBA
Rector of the Maritime Academy of Nigeria (MAN) Oron, Commodore Duja Effedua (Rtd) has said that the passage of Otunba Kunle Folarin is a very painful one to the maritime industry, which sad event he said, came at a time the late maritime colossus still have much to offer.
However, Commodore Effedua said he is happy that MAN under his watch proudly honoured Otunba Folarin while he was alive, hale and healthy, and prayed for the repose of his soul.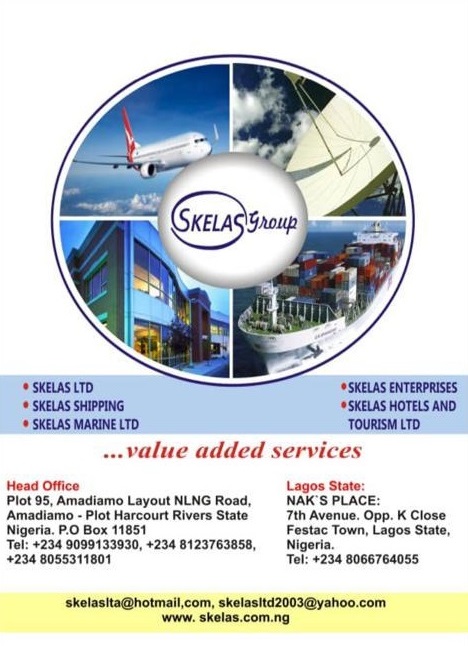 "We chatted on 6th November, I never knew that was his goodbye.  I am glad we chatted. We shared a lot and he told me a lot of things lately and gave me plenty of advices.  He also told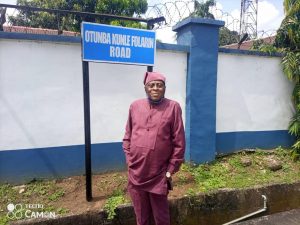 me about his situation.  He has always been a pillar. He will surely be missed.
"I am a little consoled because while Otunba Folarin was alive, hale and healthy, the Academy recognized him. He was passionate about the progress of the Academy. He made four personal visits at his own expense to support our work. He was a great Nigeria. I am glad we honoured him with a street at the Academy in recognition of his contributions to the institution. We did this a year ago while he was alive and he was so happy. May God grant him eternal rest in His Kingdom. Amen"