Pandora Papers: The rush to pronounce Bello-Koko guilty
BY EGUONO ODJEGBA
None made any pretension about the desire to nail the acting Managing Director of Nigerian Ports Authority, Mohammed Bello-Koko to the cross, without the necessity for a trial, not to talk about fair trial.
The media gangs that vehemently defended and shielded his predecessor, Ms. Hadiza Bala-Usman, against unfair allegation, were quick to take up the gauntlet in pronouncing the apparent arch-rival, cum arch-enemy of their principal, guilty.
They were even impatient to await a Herod's mode of trial, and while presumptuously pushing for street justice, demanded   Bello-Koko's summary sack, based on the contentious Pandora Papers revelation.
Whereas their wishes seem quite understandable and sympathetic, these sponsored media hounds in a blind rage forgot the application of the administration of ethical balance and philosophy they espoused in seeking to give Hadiza fair hearing, when those who hired her deemed it fit to suspend her; from where she was pronounced sacked.
As far as they are concerned, fair hearing is anathema for Bello-Koko, for no other reason than that he was appointed to take over from Hadiza. Bello-Koko was the wrong person to take over from their friend as if to suggest they have any overriding say about who Aso Rock chooses to crown or to de-robe.
It didn't matter to these red herrings that Hadiza put in about five uninterrupted years as the helmsman of NPA, one of the longest period since 1999. They didn't care that she was appointed despite been a green horn in the industry, but condemned the appointing authorities and did everything to subject it to public opprobrium.
That brand of hate rage is only possible under dire neurosis and possible delusion arising from split personality. Sympathy is a virtue but once taken beyond the threshold of moral restraint, ethical gauge and essential sanity, it becomes a burden of unwarranted dissonance.
But let us move away from their preposterous and futile undertaking into some practical appraisal of the Pandora Paper leak, currently facing integrity assessment, globally.
So far, in Nigeria, all those named in the thunderous leak have dared to question the integrity of the report, as much the motive of fifth columnists who have feasted on the report without subjecting it to some basic investigation.
Essentially, facts emerging indicate that none of the persons named in the leak, including the NPA boss made the said investments while in public office.  According to a lawyer and maritime stakeholder who does not want his name in print, the call for suspension of Bello-Koko is unqualified, suspect and irresponsible; noting that the investments were largely driven by hedge funds.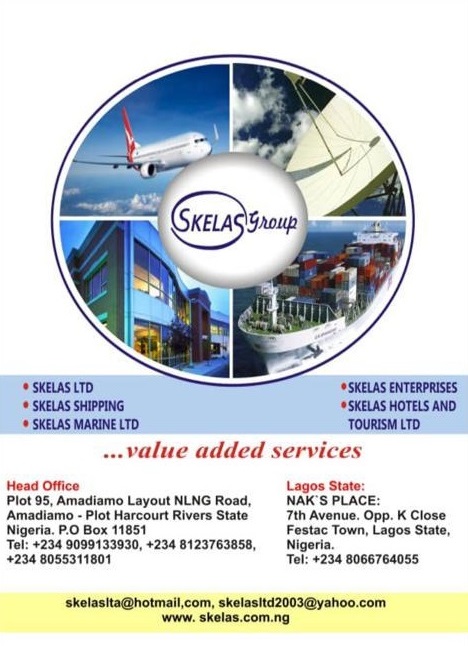 He said, "They were all private people when those occurred. And they were very careful, none of the investments was solely owned. Most were blind trusts".
He also summarized the strange but trenchant demand for Bello-Koko to resign his appointment as a product of witch trial by a preposterous tribe of irresponsible enthusiasts and immoral undertakers.
"We are in succession season. I'm sure he must be aware that all kind of mud would be splashed on him. He must have adopted a shock absorber and build himself like a tank to deal with all the tirades that follow this season of politics."
With just about five months in the saddle, Bello-Koko has made quite remarkable strides in building on what he inherited.  He has remained focus on taking the port industry to the next destination in capacity building and efficiency, whilst averse to any form of politics intended to question the past administration even in areas of apparent defaults.
He has demonstrated leadership capacity by staying focused while executing a critical blueprint for the growth of the industry and national economy. There is no reason to believe that he has in any way deviated from the assignment given to him, having so far remained on the overall growth trajectory of the industry.
For example, the NPA boss has taken pragmatic steps to resolve the Apapa port traffic gridlock by fine-tuning the Electronic Call Up system (ETO) introduced under Hadiza's leadership. It will be recalled that despite her utmost best to diffuse the traffic conundrum, ETO consistently fumbled and wobbled, whilst it lasted under her watch.
To a large extent, the system is now up and running, thanks to Bello-Koko and his team. A statement by the Authority weekend affirmed that the incremental deployment of the electronic call-up system launched in February this year has to a large extent resolved the endemic Apapa vehicular gridlock, even  as the authority keeps reviewing and improving.
His introduction of 'Operation Green' designed to bring sanity to the port environment is believed to have also impacted significantly in turning around the gloomy port environment.
In addition, he has taken steps to review and reinforce the industry standard operating procedures (SOP), and demanded full compliance by port users, operators and players. Consequently, there is a new positive atmosphere by barge operators, transporters and players in the cargo delivery value chain. For the first time in a very long while, NPA under his watch have been able to secure a solid and vibrant partnership with the Lagos State government in bringing efficiency to ports operations. Bello-Koko is executing his mandate satisfactorily and there is no reason to seek to distract him.
The Pandora Papers leak is sure a serious matter, and there is reason to suggest that he cannot speak for himself, when the circumstances demand. But he should not be made a fall guy because some people hate his face.
I suppose that when the world begins to probe the leak, with Nigeria following, Bello-Koko, along with other Nigerians mentioned in the leak will defend himself. But there should be no evil shortcut to that time, nor any need to stampede him into untoward haste.