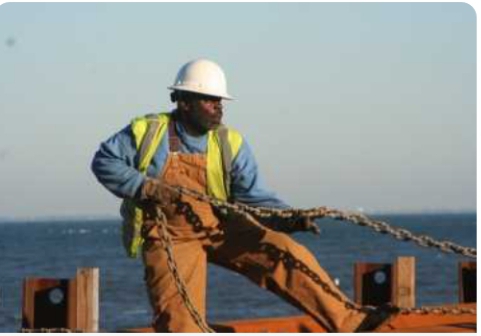 Shipping Correspondents Call Attention To Nigerian Dockworkers Contribution To National Growth
BY FUNMI ALUKO
In its efforts to push developmental journalism to the front burner, the Shipping Correspondents Association of Nigeria (SCAN) has singled out Nigerian dockworkers for special recognition, in lieu of its significant contributions to the growth of the maritime industry.
SCAN didn't stop at that, the shipping correspondents beat says they are the unsung heroes of the Nigerian port operations and by extension the entire economy and has also laid out plans to celebrate them specially by under the banner of Dockworkers' Day.
The group explained that the role of dockworkers and that of crane operators, cannot be overemphasised with the Nigerian economy predominantly import-dependent, and the ports as gateways to both regional and global trade, driving economic growth and fostering international cooperation with an estimated N33.2 trillion seaborne trade.
SCAN avers that the nation's economy thrives on their skillful cargo handling, et, they have so far not been paid due recognition, unlike most other sectors of the economy, which are celebrated annually under international banners.
In a statement jointly signed by the President of SCAN, Eugene Agha, and the Secretary, Tony Nwachukwu, the event is billed to hold tomorrow Thursday, September 7, 2023, at the Conference Hall of the Nigerian Shippers' Council (NSC), Apapa, Lagos, by 10:00am.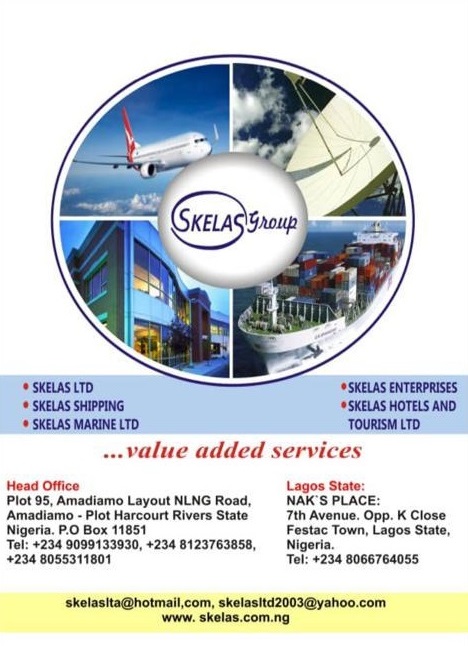 The event is expected to x-ray the challenges faced by the port workers in their daily struggle to achieve a seamless economy through their seaports, while also looking into the future of their occupation in the light of ever-improving technology-driven economy.
Chairperson of the event is the Chairman, Seaport Terminal Operators Association of Nigeria (STOAN) and Executive Vice – Chairman, ENL Consortium Ltd, Princess (Dr.) Vicky Haastrup, while the Keynote Speaker is the Lead Consultant, Justicia Consults and immediate past Executive Secretary, Nigerian Shippers' Council, Barr. Hassan Bello.
Special honours will be given to some distinguished personalities for their immense contributions to the welfare of dockworkers. These include: Executive Secretary, Nigerian Shippers' Council, Hon. Emmanuel Jime; STOAN Chairman, Princess (Dr.) Vicky Haastrup, Director General, Nigerian Maritime Administration and Safety Agency ( NIMASA) and the Managing Director, Nigerian Ports Authority ( NPA), Muhammed Bello-Koko.
Also to be honoured are the pioneer president of the defunct Dockworkers' Union of Nigeria, Chief Joshua Ogunleye; immediate past President-General, Maritime Workers Union of Nigeria (MWUN), Comrade Anthony Nted; President-General of MWUN, Comrade Adewale Adeyanju, and President, Dockworkers branch, MWUN, Comrade Ibrahim Tajudeen Ohize, among others.
The forum is expected to gather hundreds of maritime stakeholders, including the regulating agencies – NIMASA, NPA and NSC.
Others are terminal operators, shippers, shipping firms, maritime workers and various others in the sector, who will be giving their voices on the activities and challenges facing the dockworkers 16 years post-port reforms of 2006.