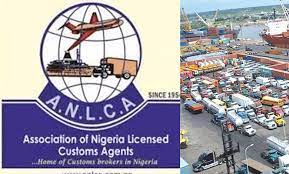 The ANLCA 2023 Restoration Team: Big, Strong, Tested And Reliable
BY EGUONO ODJEGBA
Irrespective of religious beliefs and persuasion, whether as christians, muslims or traditional worshipers, we all believe that truth has a way of catching up with lies and falsehood, and also believe that only truth can make us free to the point of real progress.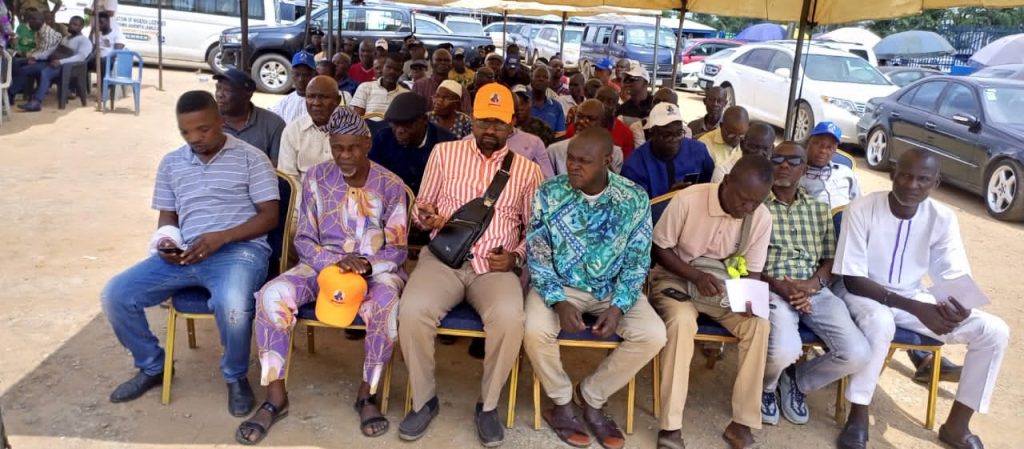 There is no gainsaying that the Association of Nigeria Licensed Customs Agent (ANLCA) has been grossly mismanaged, misused, abused and assaulted in the past five years; with is lofty vision and objectives completely effaced.
This is without having to mention the insufferable crisis certain elements deliberately plunged the association aftermath of losing election to continue to sit in and preside over the affairs of the Board of Trustees (BoT); and the sickening support these elements got from some sadists within the National Executive Committee (NECOM).
Above summation is not that of this reporter, but rather a summarized verdict by overwhelming majority members.  With the elections close by, the common goal and strategic interests should focus on getting the right candidates into the NECOM for the purpose of rebuilding and restructuring, realignment and recovery; towards a reassuring future.
Mercifully, only two camps have stepped out for the contest, Mr. Emenike Kingsley Nwokeoji and Dr. Kayode Collins Farinto.
While Nwokeoji is clearly associated with focus, character, credibility, capacity and results; Farinto on the other hand appear hunted with myriads of allegations, indeed, almost the opposites of the performance index; although he has time and again dismissed such assessments as unqualified commentaries.
Going forward, having stepped out to contest the presidential ticket vide well informed and responsible consultation, Emenike Nwokeoji  has put together a formidable team of selfless and likeminded builders and achievers based on the philosophy of restoration; which analysts say is very apt and instructive for the task at hand.
Speak of determination and focus, he was blessed with the essential former Tin Can chapter chairman, Prince Segun Oduntan as running mate and Zubairu Mele Abbaganama as National Financial Secretary; thus providing the association with a fair national spread in terms of leadership structure.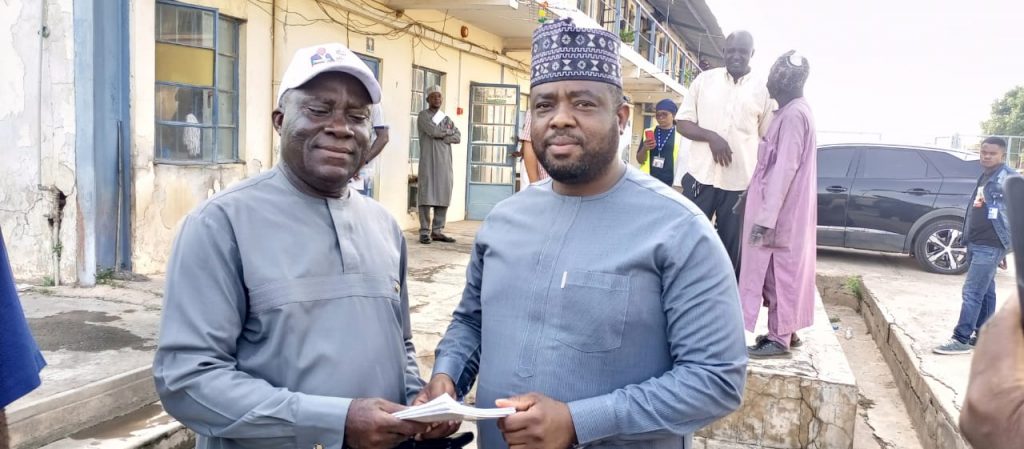 The Emenike Nwokeoji and Segun Odutan (ENSO) Restoration Team comprise of Olumide Fakunle for National Secretary; Alhaji  Sulaiman Ayokunle, National Publicity Secretary;  Nze Theodore Ejezie, Assistant National Secretary; Alhaji Olalekan Adeniyi Salawu, National Treasurer; Comrade Goddy Sewa Soleji, Western Zone Coordinator; Alhaji Idowu Owoade, Western Zone Secretary; and Lameen Aliyu running for the post of Northern Zone Coordinator.
Even the worst critic would agree that this team is  business incline and also leaves no one in doubt that they possess the genuine aspiration to offer selfless service, especially with the agenda to restore all that has been lost since 2018 until barely a week ago; when the Tony Iju Nwabunile, Dr. Kayode Farinto joint presidency was eased out of office after several months of sit tight schemes.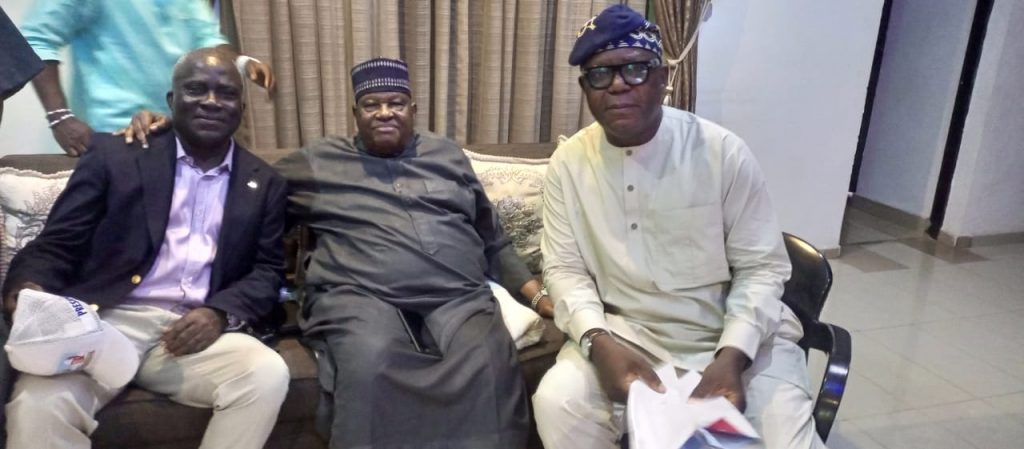 Interrogating the ENSO Team leaves one with a feeling of purpose, focus and pragmatism. From the presidential candidate and his running mate to the others contesting national and zonal offices, the feeling is same, good, strong and promising.
Members of the team's prior stewardship and leadership records, in terms of their individual leadership dexterity, competence, character and achievements is in all purposes and intent over and way above those of their opponents.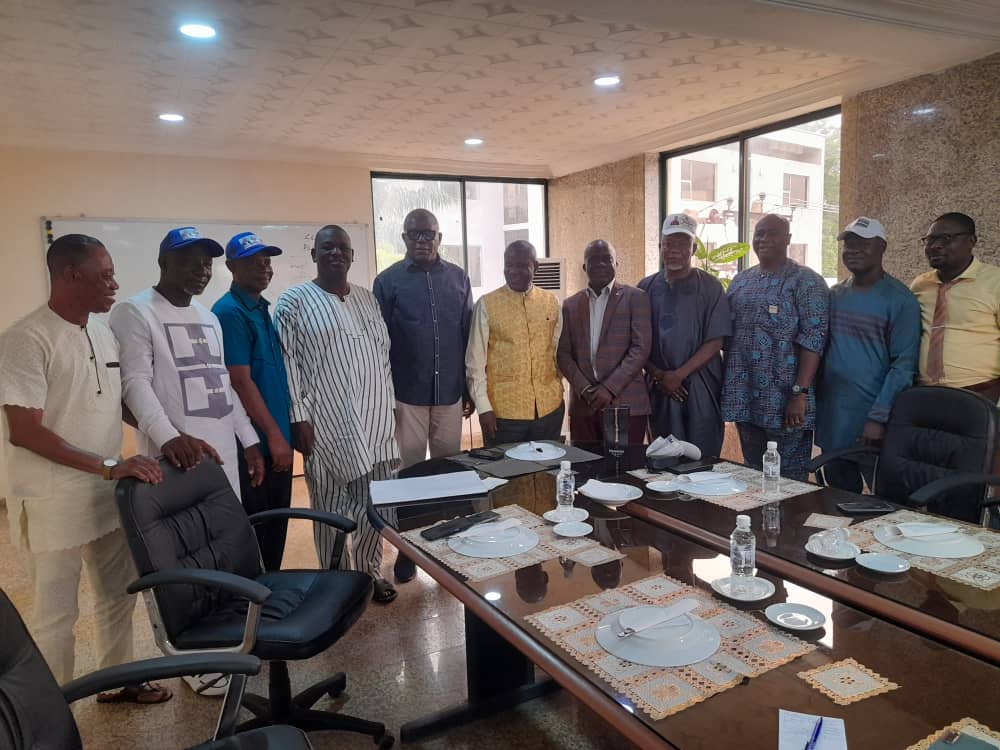 While Olumide Fakunle had served as Apapa chapter chairman, Sewa Soleji and  Idowu Owoade  had at one time and the other served in similar capacity at KLT and PTML chapters, respectively. Also, the person contesting to come in as the next mouth piece of ANLCA, Sulaiman Ayokunle is a ground master of public relations; Nze Ejezie, Lameen Aliyu, Adeniyi Salawu and Mele Abbaganama, all have shinning record of selfless stewardship with records of far reaching achievements.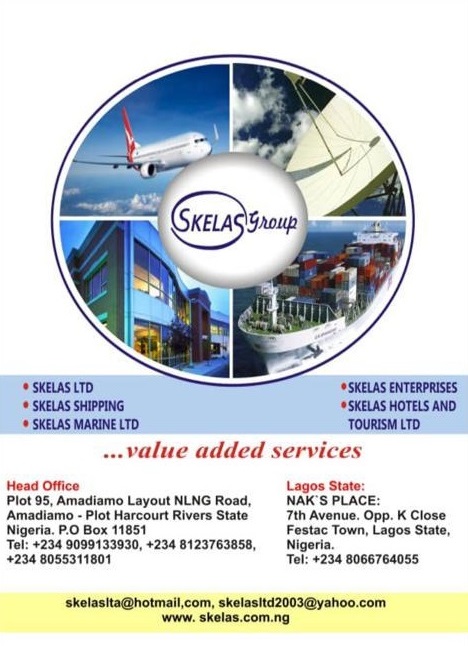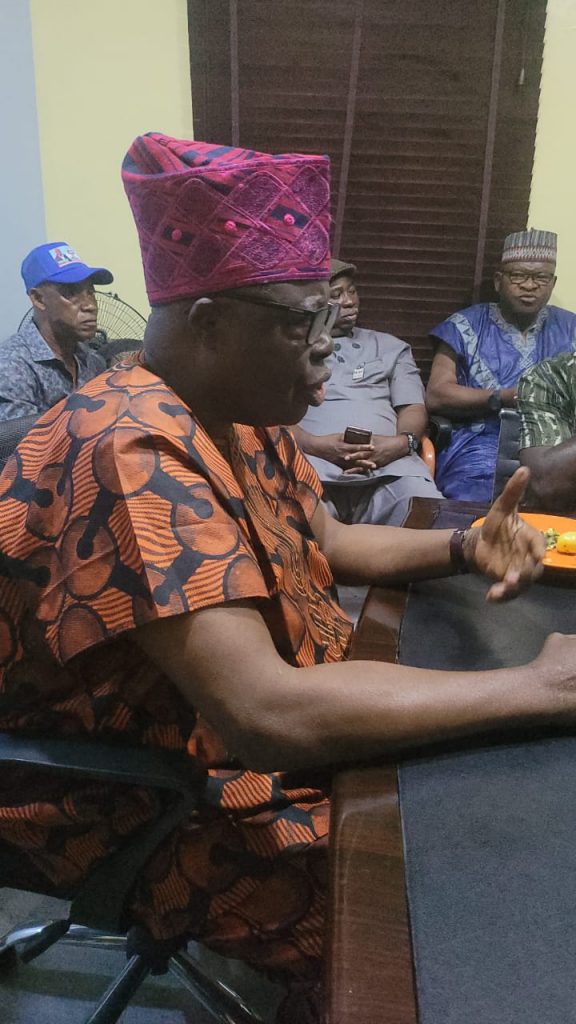 In the words of the unrepentant pragmatist and industry maverick,  Chidi Anthony Opara, while Farinto's aspiration is no doubt legitimate, the registered freight forwarder and MIT Chief Data Officer Ambassador, says the aspiration is lacking in substance to deal with the massive task at hand; and urged Farinto to take some rest, understudy leadership process and come out when he is fully prepared, and less combative.
Titled 'ANLCA: What Is Needed Now Is Restoration, The Farinto Factor Is Futuristic' the outspoken maritime activist said the greatest challenge confronting ANLCA is that of crisis and polarization of the association into two camps; even as he described the crisis as one of 'needless ego.'
He therefore called for broadminded consideration and sacrifice between the principal contenders, noting that the presidential ticket is the defining direction that would make or mar ANLCA, in view of its taunt situation.
Part of his statement reads: "At the close of expression of interest, two candidates emerged as contestants for the post of President, they are Messrs Kingsley Emenike Nwokeoji and Kayode Collins Farinto.  Nwokeoji was the Vice-president in the administration preceding the present administration in which Farinto is also Vice-president. Nwokeoji anchors his campaign on "restoration", while the theme of Farinto's campaign favours a paradigm shift from the old to the young.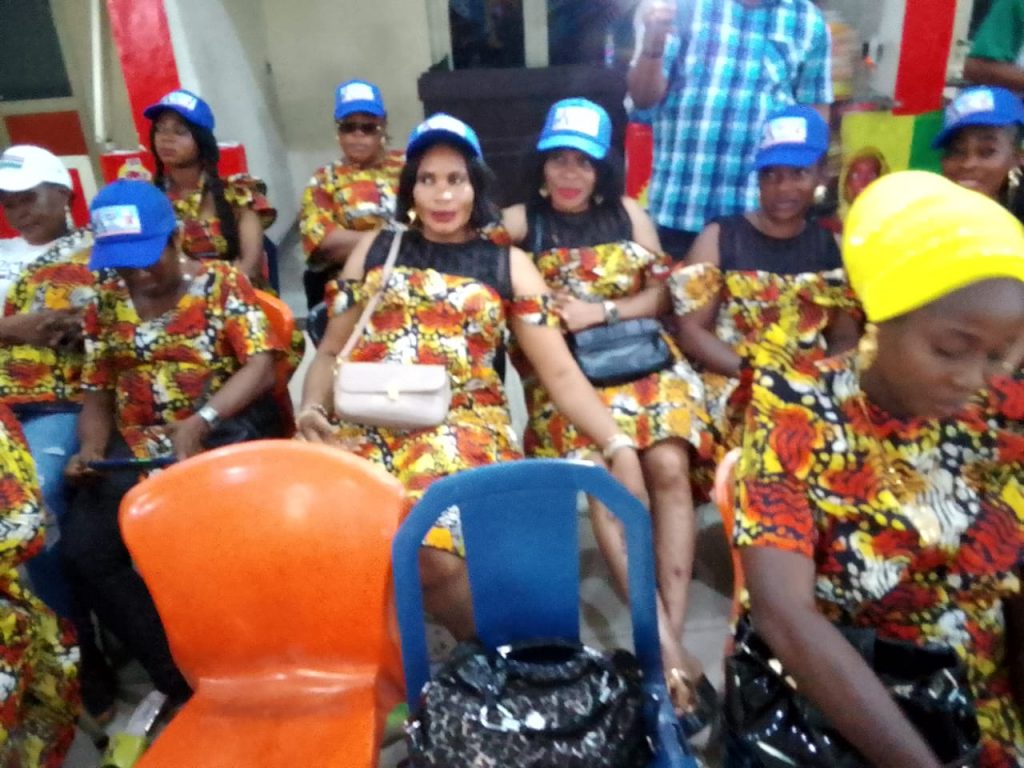 "Nwokeoji, who is most likely in his late 60s or early 70s represents the moderate wing of ANLCA which believes in diplomatic engagements with officialdom to get positive results. Nwokeoji's moderate disposition would be an asset in the immediate task of restoring all that needs to be restored in an organization that is coming out of a lengthy crisis.
"Farinto, most likely in his 50s, on the other hand represents the radical wing of ANLCA, although sometimes, he slips into far right populism. His disposition however often favours using legitimate pressures to force the hands of officialdom to do the right things.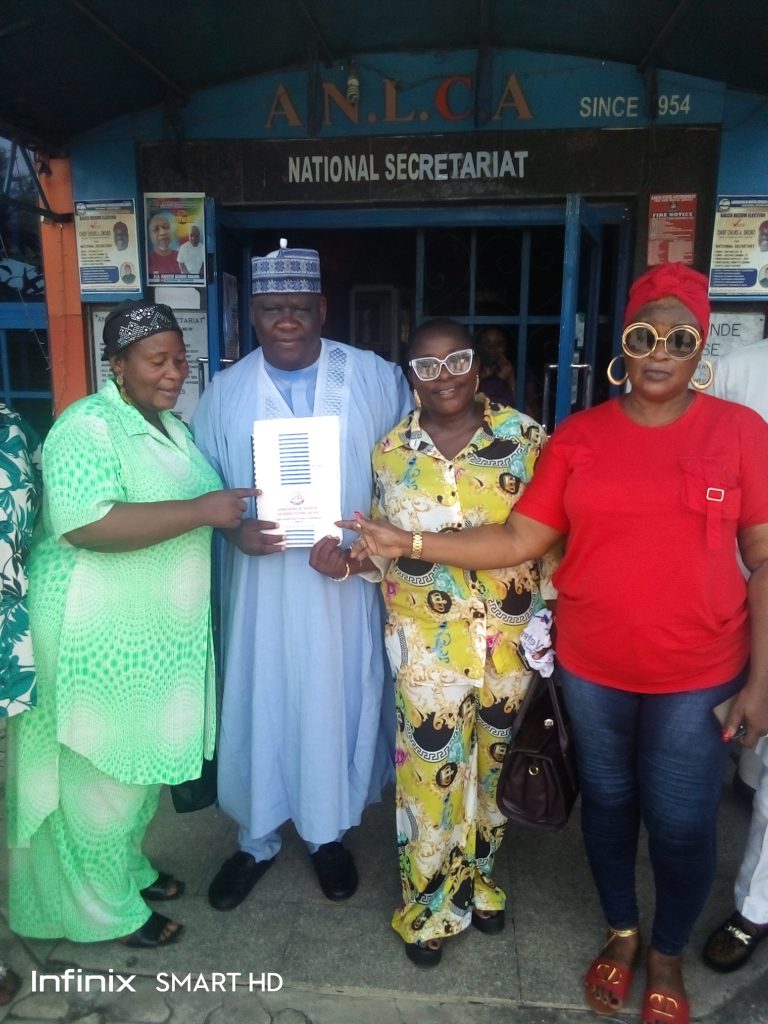 "ANLCA as a body needs both Nwokeoji and Farinto, but while the body needs restoration now which the Nwokeoji candidacy promises, the body should also preserve the Farinto factor, which is futuristic and which would be of utmost importance in the nearest future when restoration must have taken place and there would now be need for the body to take up its responsibility as a legitimate pressure group", he said.
While there is no argument  that Nwokeoji and his restoration team fits the bill for revamping the fortunes of the association, it is essential to remind members that they must be resolute in the demand for change and to remain focused and unwavering in giving their votes to the right camp, the restoration team.
Any attempt to reward failure with a new mandate will amount to occupational suicide, and therefore, the final destruction of ANLCA.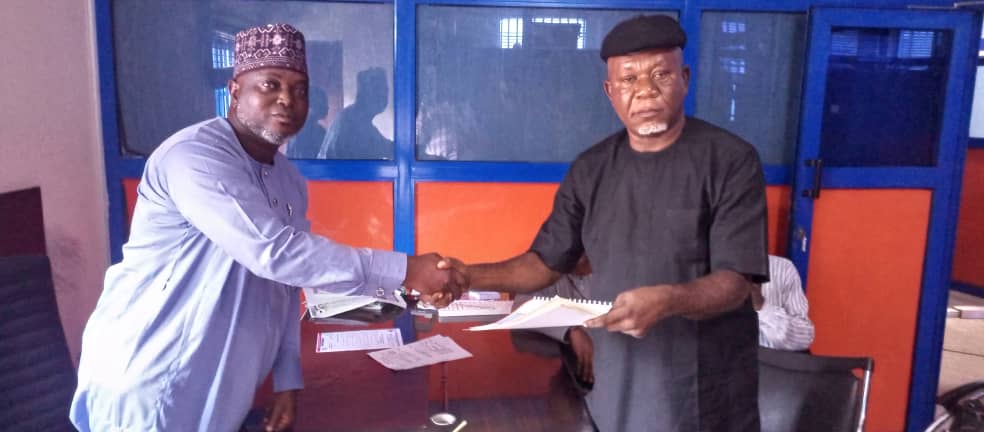 With the elections just days away, all members of ANLCA and its well wishers must collapse their interests in ensuring the victory of the ENSO Restoration Team.
It is the resourceful team, the big and trusted team, the team that is determined to restore hope and to recover lost grounds and benefits, while focusing on building a reliable future for ANLCA, for its members, for clearing agents and freight forwarders.
It is the team with a track record of drive and accomplishments, a team with positive, strong memories, and a team with a testimonial of verifiable performances.
It is not a rascally and rogue team, it is not a self-centred team that thrives in propaganda and deceit, it is not a team that makes promises irrespective of shameful record of five years failure; it is not a team of wiseacre and pseudo managers that only listen to itself.
The ENSO Team is a people's team, whose overall goal is to work for the people and for the benefit of the people. It's about service and not about been served as has been the case; and as evident in the current desire, despite all the pretensions to the contrary.