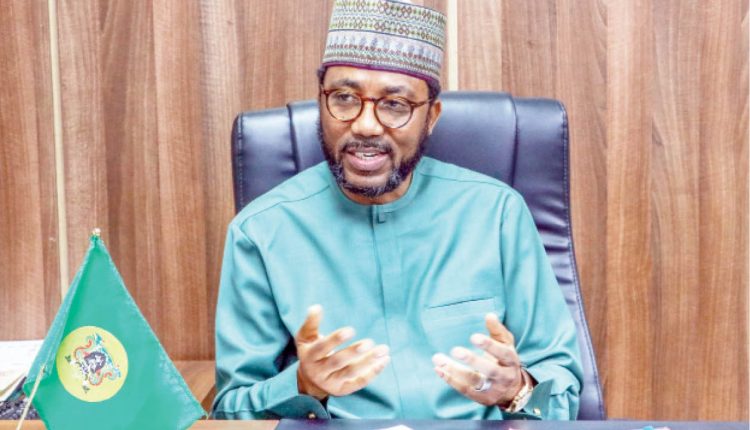 The Bello-Koko Blueprint for NPA
BY EGUONO ODJEGBA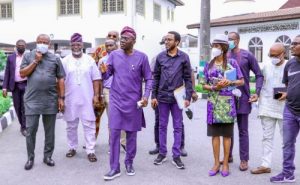 Having been on the saddle for about ten months in acting capacity, his confirmation as the substantive Managing Director of the Nigerian Ports Authority (N PA) by President Muhammadu Buhari last week provided Mohammed Bello-Koko yet another opportunity to speak on his vision for the authority and the critical development blueprints he intend to pursue.
His oft silent mien, simplicity and humility in spite of his bold assertive footprint in turning around the lock-jam in some of the authority's critical development blueprints since assuming control in acting capacity has provided a mirror through which port users, observers and stakeholders have been permitted to take note of the positive changes designed to come the way of the industry in the next few years.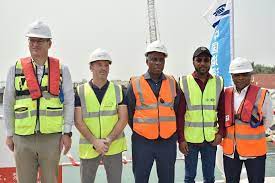 Thus it was not surprising that soon after his confirmation as the new NPA boss, Mohammed Bello Koko took to his twitter handle to say his primary goal is to have a fully automated port system that will fit into global port standards.
In addition, he pledged to work to ensure that the authority grows to become an institution that is also responsive to issues base growth with a combined optimal economic growth matrix that clearly encapsulates the expectations of the government, port economy and the public; through cost efficient service delivery.
In particular, he said he would also pursue the rehabilitation of decaying ports infrastructure, improve marine services, cut down expenditures and improve revenue amongst others growth trajectory.  An administrator with intimidating work experience, the new NPA boss thanked President Buhari for his appointment, even as he eulogized the immeasurable role his immediate boss and Minister of Transportation, Rotimi Amaechi, played in his emergence.
He expressed confidence in the commencement of operations of some of emerging deep sea ports  which he said the authority will partner into jump starting a new phase of incremental port service delivery that will turn the sod  as Nigeria ultimately achieve a continental hub status.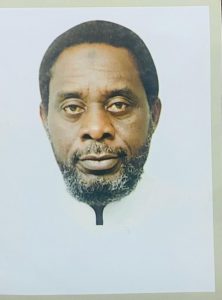 He said: "A special appreciation to the Honorable Minister of Transportation, Rt. Hon. Chibuike Amaechi, whose recommendation played a significant role in my confirmation.
"With my experience as the Executive Director Finance & Administration and later Acting Managing Director, I will continue to work with all stakeholders to create an institution that is responsive to the expectations of the government, maritime industry, and the general public.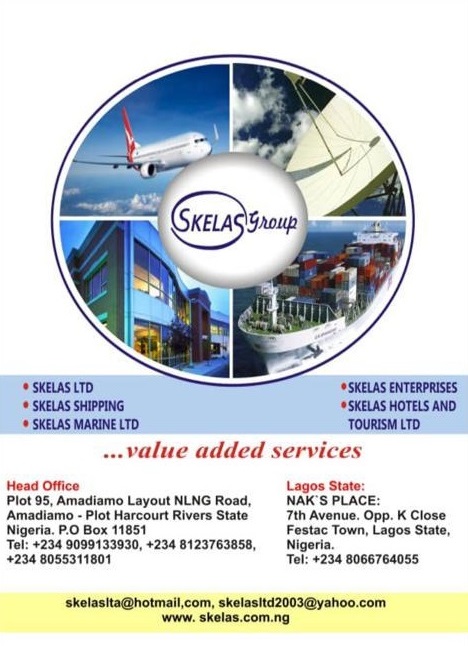 "As we move to complete the Lekki Port, we are open to investments to develop other strategic deep seaports in the country.
"While also pursuing rehabilitation of decaying ports infrastructure, improving marine services, cutting down expenditures, improving revenue, and pursuing aggressively, recovery of debts. We will, however, not relent on our core mandate-trade facilitation, easing gridlock in the ports and encouraging the full utilization of the eastern ports.
"Our vision is to have a fully automated port system that will fit into global port standards. I'm not unaware of the enormity of the task reposed on me. I will, therefore, carry it out with utmost diligence and put the national interest ahead and above anything else.
"I want to extend my profound gratitude to the Board, Management, and Staff of the Authority for their support and professional relationship" he said.
It will be recalled that Bello-Koko replaced the immediate past managing director; Ms. Hadiza Bala-Usman in May 2021, following the suspension of the later over allegations of improper financial administration.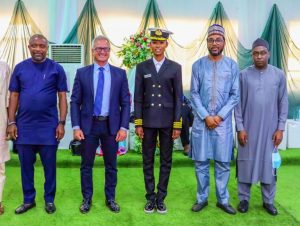 Less than ten months in the saddle, Bello-Koko has made quite some remarkable strides in building on what he inherited; and above that, also changing the transformational tenor.  He has remained focus on taking the port industry to the next destination in capacity building and efficiency, whilst averse to any form of politics intended to question the past administration; as he assumes responsibility for any apparent or real default having to do with the authority.
He has demonstrated leadership capacity by staying focused while executing the critical blueprint for the growth of the industry and national economy, some of which are by way of continuous improvement and critical development partnership.
Rather than allow himself to be dragged into the murky waters of politics, Beolo-Koko elected to remain focused on the assignment given to him, where for ten months, he concentrated all his energy at building capacity tied to the overall growth trajectory of the industry.
For example, one of his key focus has been the pragmatic steps he has continued to take towards resolving the protracted Apapa port traffic gridlock by improving traffic management and fine-tuning the Electronic Call Up system (ETO) introduced under Hadiza's leadership.
To a large extent, the system is now up and running, even as management under his watch keeps reviewing and improving on critical pillars of the port industry blueprint towards achieving optimal growth results.