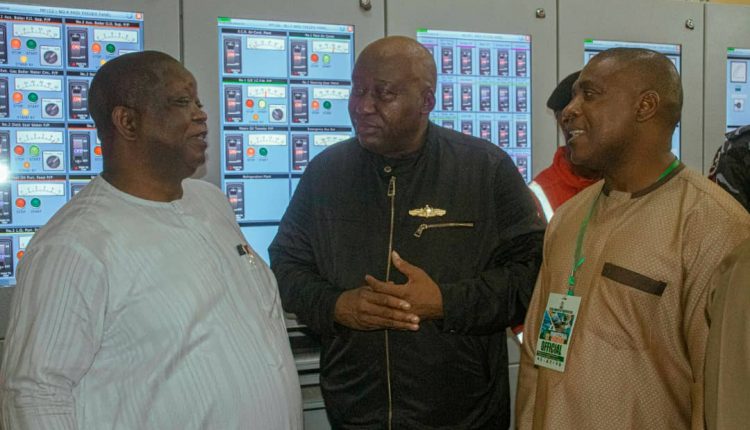 Transport Chieftains Tours MAN Oron, Commends Effedua and Team
BY EGUONO ODJEGBA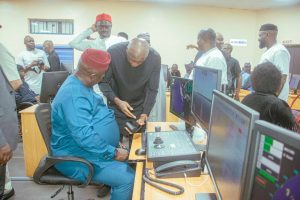 Top officials of the Federal Ministry of Transportation including chief executive officers, CEOs, of its agencies, Friday took time out of their 3-days ministerial retreat held at Uyo, the Akwa Ibom State capital to visit the Maritime Academy of Nigeria, MAN Oron, where the Rector, Commodore Duja Effedua, Rtd, took them on a tour of the Academy.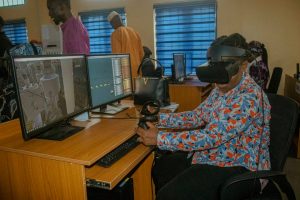 The delegation of the ministry which was led by the Minister of State for Transportation, Prince Ademola Adegoroye, had in tow the Permanent Secretary, Dr. Magdalene Ajani, Managing Director of the Nigerian Railway Corporation, Engr. Fidel Okhiria, Executive Secretary of Nigeria Shippers' Council, Dr. Emmanuel Jime, Managing Director of National Inland Waterways Authority, NIWA, Barr. George Moghalu, directors and attendees on representative capacity, amongst others.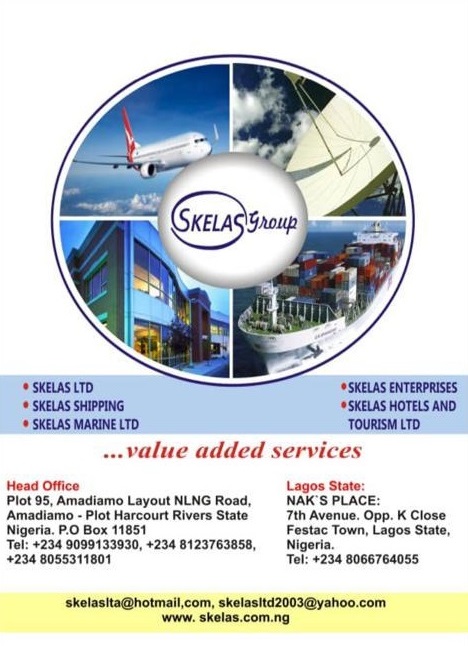 According to sources close o he rectorate, the specials guests variously commended the rector and his management for putting the Academy on the global maritime map and urged him not to relent in also securing the appropriate training curriculum and improving on the institution's faculty efficiency.
The sources said the visitors were shown around the e-library, ICT Centre, smart classrooms, cadets hostels, guests quarters, including the simulation centre where most of the gust were taken through the visual world of shipping and navigation.
Earlier at Uyo, the Minister of Transportation, Mu'Azu Jaji Sambo had enjoined boards of all the agencies under the ministry to close rank and work as a team for the success of the transportation sector, noting that it is the catalysts to national development.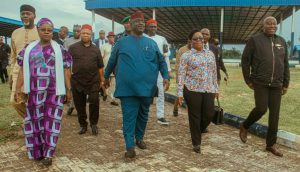 The minister during his address said, "I will not end this speech without calling your attention to two salient matters that would aid us in our quest for progress and development and these are, harmonious working relationship within our governing boards with uttermost respect for delegated authorities and responsibilities.
"Ensuring a harmonious working relationship between the ministry and its agencies on one hand and the legislative arm of Government who by the provisions of our Constitution that we have sworn to uphold is to be accorded all necessary respect and corporations at all times within recognized boundaries," he said.