 Whistle Blowing: CRFFN Registrar battles AREFFN President
Whistle Blowing: CRFFN Registrar battles AREFFN President
There are indications that all is not well with the Governing Board of the Council for the Regulation of Freight Forwarding in Nigeria, CRFFN, following observed in-fighting amongst members, believed to be a fallout of the recent whistle blowing by Alhaji Bala Lawal Daura over allegation of financial embezzlement anchored on ghost workers act and other shady deals.
The Council Member and President of Association of Registered Freight Forwarders of Nigeria, AREFFN, Alhaji Bala Lawal Daura who was believed to have recently raised the alarm 'by mistake' based on a leaked audit query, said there is no record that the affected workers, collecting salary from the Council are legitimate staff, nor passed through official employment protocols.
Apparently having his own pound of flesh, the man in the eye of the storm, CRFFN Registrar, Barrister Samuel Nwakohu, earlier this week, reportedly leaked unconfirmed information that Daura presented fake school leaving certificate and lacked the prerequisite educational qualification to be in the Council; a charge the latter has debunked as untrue, describing efforts to rubbish him as cheap and belittling the office of the registrar.
An email report uploaded in the internet by one Mamman Yunusa, purportedly on behalf of an unknown group called Freight Impunity Alert accused Daura of perjury for claiming to have a West African School Certificate. The mail reads in part: "As one of the conditions for election into CRFFN Governing Council election, a candidate was expected to swear an affidavit in support of personal information provided.
"Bala Lawal Daura, a candidate then and now member of CRFFN Governing Council falsely swore an affidavit in support of personal information he provided that he was educated up to West Africa School Certificate level, thereby committing perjury. There is no record that Lawal Daura is educated up to the level he claimed in the said affidavit."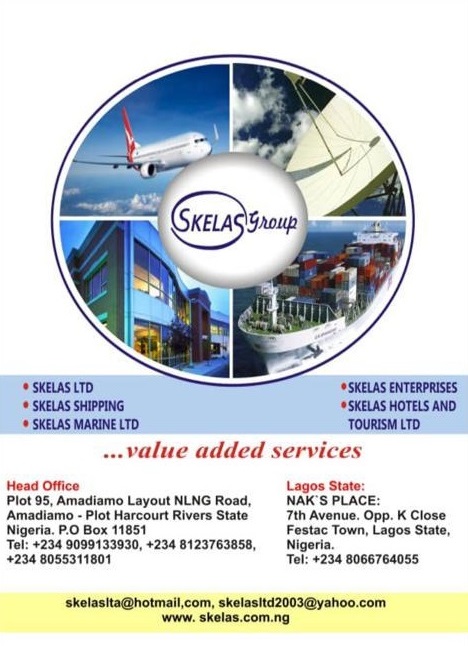 Speaking with an online media, not Pinnacle Time, which called to get reaction, Daura described the information as a cheap attempt to impugn on his integrity, and urged Nigerians to disregard the allegation as puerile and emanating from a disturbed mind; saying his educational qualifications are intact.
He said, "I have also seen the email but the mail does not have any basis. First of all, I don't have any problems with my results and whoever is writing such should come out and say where he is coming from. He wrote a petition and failed to give his full details.
"If we start with the Registrar, he is not even a registered freight forwarder, if you are been pushed to play politics, why can't the person pushing you be the one to lead? he asked, adding:
"I am from Daura Local Government, even the President at one time was accused of not having certificates, but the people that were making the allegations came out openly to say it is PDP.
"I never said there were ghost workers in CRFFN, it was somebody that sent an articulated report to me and I wanted to send it to the chairman, I mistakenly copied a public platform, and the message was sent. I could not delete, I didn't even know. It was an investigation we were conducting based on information made available to us", Daura clarified.
Whilst the supervising Ministry of Transportation has tactically dubbed the registrar the CEO of CRFFN, members have said Barr. Nwakohu remains an employee, engaged to carry out administrative duty for and on behalf of the Governing Council, and to stop parading himself as the Council's helmsman.
Unlike any other registrar before him, Nwokohu problems seem to widen by the day, as members have accused him of attempt to ride rough shod over the statutory objective of CRFFN through a backdoor attempt to allegedly alter the Council's regulation; purportedly with the aim of putting its finger in the till of the Council's treasury.
It will be recalled that the Association of Nigeria Licensed Customs Agents, ANLCA, kicked against plan by the registrar and some governing council members to amend the Act establishing the body, and thereafter called on the Council to account for about N10.5 billion allocation from the National Assembly in the last four years.