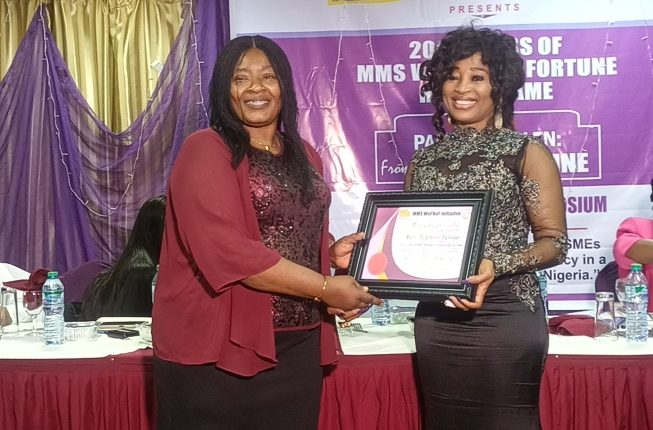 Women Lament Negligible Participation in Governance
As Pauline Tallen Fail To Identify With Gender Greats
BY EGUONO ODJEGBA
An assembly of Nigerian women who have distinguished themselves in various sectors of the economy and achieved recognition have bemoaned low participation of women in politics and governance.
Above came to the fore during the 2022 edition of the MMS Woman of Fortune Hall of Fame (MMS WOFHOF) Induction ceremony at Golden Gates Restaurant Ikoyi Lagos yesterday; even as the Minister of Women Affairs, Pauline Tallen failed to grace the occasion to cheer up her fellow greats.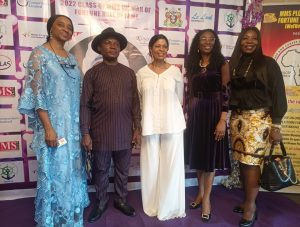 Both new and old WOFHOF inductees were unanimous about the gender gap in leadership representation, and urged the federal government and political players to begin the process of genuine distribution of leadership power between male and the female gender in the promotion of gender balancing.
According to the Chairperson of MMS WOFHOF Board of Trustees, Barr. (Mrs.) Margaret Orakwusi, while Nigerian women far outweigh men in the ratio of electorates, women should encourage one another and deploy their numerical strength for the support women political candidates in the future.
Orakwusi, who also chaired the event, expressed delight at the advancement of women in the maritime sector, businesses and corporate governance. While maintaining that women should show more interests in leadership position in the political and governance system, she commended the MMS WOFHOF Initiative for its commitment to women's recognition, even as she eulogized the 2022 Hall of Famers and urged them to help in advancing the cause of women, both in empowerment and leadership pursuits.
On her part, President of Women in Mining (WIMIN), Engr. Janet Adeyemi said women can achieve as much and even more than men, in a fair and even distributed workplace situation, and described the induction/ symposium as an ideal place to do an audit of women in managerial space across various sectors of the nation's economy.
She noted that women emancipation under any skewed gender society is usually a tough situation that has taken lots of struggle towards correcting any perceived gender balancing. She urged women in leadership to encourage and mentor others to attain skills and be able to aspire.
Engr. Adeyemi averred that often times, some of the greatest drag on women emancipation is caused through gender pull down syndrome, and urged women to free their minds from tendencies that promotes narrow mind sets.
She said, "We have to strengthen this assembly to have a viable group even as we recall those top women today aren't at the zenith because they are more educated or more beautiful, but because someone paid the price.
"Some women who threaded these parts in the past and paid the price for more women to have the platform we have today. We should be able to give back by creating a more enabling environment for younger women to thrive.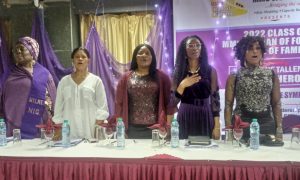 "We should be able to ascertain how many women are in management positions across critical sectors, study and analyze the gaps in skills," Adeyemi said.
Also speaking, one of the inductees, Mrs. Augustina Igbokwe, who is the Managing Director of Tyse Oil and Gas, informed the gathering that that countries governed by women perform better; in all yards of evaluation.
Barr. Igbokwe warned that unless woen are accorded positions in the administration of critical sectors like the oil and gas and embedded in the implementation of processes and procedures, Nigeria may not attain her potential economic capabilities.
"The Petroleum Industry Act (PIA) is now in place, but what's the role of women in this transformational oil sector legislation? If PIA would be a success and deliver the numerous potentials, there has to be a place for women," she stated.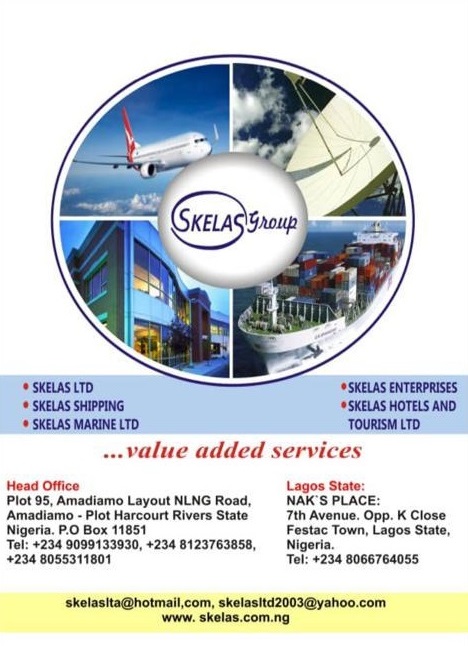 One of the panelists and a WOHOF hall of famer, Mrs. Rollens Macfoy suggested that greater networking amongst women and between women leaders and aspiring women will go a long way in bridging the gap currently being experienced.
"If those marginalizing us see us lifting one another, marginalization will die of its own accord. Henceforth, we should do more in the area of group discussions via online portals like WhatsApp. Mentoring is great, and those of us who have been privileged to break the barrier and are in better positions must continue to offer support to women who are still struggling or aspiring."
Mrs. Olufunmilayo Olotu, Lagos Port Manager, a Hall of Famer who doubled at the event as a panelist, advised women to work extremely hard, earn respect and self assurance to be able to aspire to the greatest possible height in life.
She said, "When you aspire, you must first of all prepare yourself, you must work very hard and be good at whatever you wish to do. Your self confidence and your brilliance will open the way, leadership will not fall on your lap if you don't prepare yourself, but once you're prepared, all other obstacles like time and male chauvinism will give way."
Delivering a lecture with the theme, "Women Arise in Leadership, SMEs Development and Port Efficiency in a Multi-Port", Chairperson of Zoe Maritime Resources Limited, Mrs. Oritsematosan Edodo-Emore reeled out the statistics to buttress women historical participation in politics and governance in Nigeria; estimated at 6.7% for both elective and appointed positions.
Edodo-Emore explained that the global average of women participation in governance is 22.5%, with the African continent at 23.5%, lamented however that Nigeria women participation is 6.7% compared to the West African sub-Sahara average of 15%.
Giving data to back her claims, the gender promoter stated that there are only 7 women out of the 109 senators and only 22 women in the nation's 360 House of Representatives members.
She identified some of the factors limiting the advancement of Nigerian women in politics to include; stigmatization, poor girl-child education, ungodly meeting hours, religion, and son of the soil syndrome, among others.
Founder of MMS WOFHOF Initiative, Mr. Kingsley Anaroke in his welcome address said with the six new inductees, the total number of Hall of Famers has reached 60, even as he revealed that over 3000 women have been empowered by the Initiative since its inception.
"Women are change agents and they play a crucial role in shaping morals and etiquettes.The problems in governance can be traced to eroded values and women can change this narrative", noting that mentorship is a key tool in women empowerment.
"We must ask – what is the place of mentorship? How many women spend time to mentor others in achieving the desired change?"
Despite her failure to attend the ceremony, Anaroke said that this year's event was planned in honour of the Minister of Women Affairs, Dame Pauline Tallen, whose rise in politics he said has been inspiring.
Also absent at the event is the Minister of Transportation, Mu'Azu Jaji Sambo, who was billed to be the Special Guest of Honour.
Although the Permanent Secretary, Ministry of Transportation, Dr. Magdalene Ajani was ably represented by Mrs. Margaret Orakwesi, the Perm Sec nevertheless took time out to participate for some moments via online. This is even as some few other greats, the President of Chartered Institute of Logistics and Transport (CILT) Nigeria, Barr. (Mrs.) Mfon Usoro; and the Chairperson, Sealink Implementation Committee, Mrs. Dabney Shall-Holma; among others joined the event online, and expressed their goodwill messages.
Notable amongst Hall of Famers who graced the occasion is the Founder of Women in Logistics and Transport (WiLAT), Hajia Aisha Ali-Ibrahim; President of Women's International Shipping and Trading Association (WISTA) Nigeria, Mrs. Eunice Ezeoke; President of Women in Maritime (WIMA) Nigeria, Mrs. Rollens Macfoy; former General Manager, SERVICOM, NPA, Mrs. Carol Ufere, Mrs. Olufunmilayo Olotu, Lagos Port Manager; Mrs. Margaret Ogbonna, Second Vice President, CILT, South West.