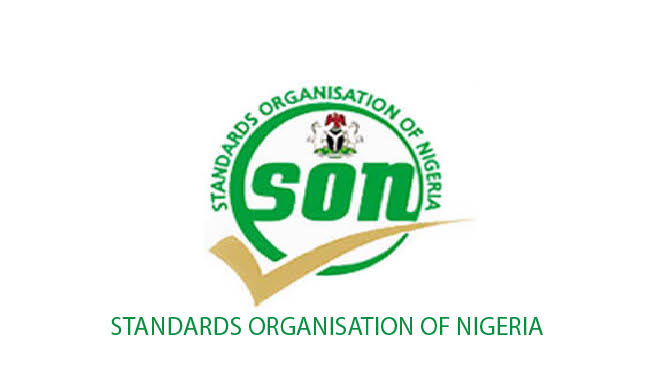 *Africa ocean can generate $4trillion annually* -Salim 
Director General of the Nigerian Standard Organization (SON), Pharm. Farouk Salim have said that Nigeria's Blue Economy Project has the potential to create huge economic growth and significantly raise Africa's wealth development index scale.
He noted that as much as USDollars 4 Trillion can be generated from the ocean, with estimated goods and services of $2.5 trillion annually.
According to DG SON, ocean economic potentials can address various human needs such as food, water, energy, medicine and coastal real estates.'
He categorized the Blue Economy into the segments, including Maritime Transportation, Fisheries, Alternative Wind and Coastal Wave Power Sources (Renewable energy), Tourism, Climate change and Waste Management.
Salim who was speaking at a one-day training program for maritime journalists organized by the Association of Maritime Journalist of Nigeria (AMJON) on the theme NIGERIA'S BLUE ECONOMY PROJECT: USING SOPs AS A TOOL TO HARNESSING ITS FULL POTENTIALS, held at Rockview Hotel Apapa Lagos, described the challenges of exploiting the sector in Nigeria as pedestrian.
"Nigeria's Blue Economy has been pounded by what analysts describe as PESTEL", and identified the problems confronting the blue economy into six broad categories, including political will, economy, social, technology, environment and legal.
Political Will: The SON boss said lack of broad political consensus on the nature of Nigeria's fiscal federalism has deep economic implications, which he argues also affects the competitiveness of the blue economy, calling attention to the sub optimal capacity of our ports.
"If we must operate optimally and make the project work, every port must be made functional (Calabar, Port Harcourt, Warri, Lagos etc)", he said.
Economy: He said the blue economy would require competitive and efficient use of coastline resources, noting that "Nigerian ports and maritime facilities are currently costlier to operate and manage than ports in neighbouring countries such as Cotonu port in Benin Republic Lome Port in Togo or Tema Port in Ghana."
"The relative high cost of Nigerian ports reduces port patronages, efficiencies, operations and related activities; this, in turn, reduces potential employment ,optimal utilization of ports, competitiveness and decreased tax revenues."
He worry that port inefficiencies has become critical in view of the imminent commencement of the African Continental Free Trade Agreement (ACFTA).
On the social scale, he said the high incidence of piracy, smuggling, human trafficking and drug peddling makes Nigeria's maritime business a precarious economic activities.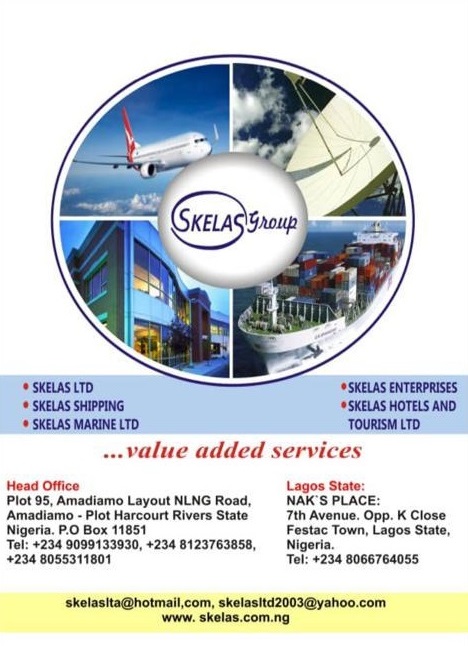 Salim said technology is a critical aspect of the evolving blue economy, from stevedoring to cargo handling and inspections, where use of machines has become a compelling necessity to remove the obvious delays and bottle necks that occurs with multi-faceted human interface in shipping operations. "Through the digitization of standard operating procedures (SOPs) and use of electronic monitoring and inspection technology has gone a long way in improving port turnaround time and scaled down the levels of delays that result from high levels of human discretion, we can improve on the present scale."
Speaking on environmental impact, he said the port environment in Nigeria is poor and nurtures a culture of weak morals and perverse hygiene.
"Port infrastructures are old and badly maintained while marine shorelines are highly polluted from industrial effluence and waste products, habitually thrown into the waters by port users and refuse disposal vendors.
"The pollution of the ports marine water creates challenges for environmental sustainability."
He said legal business aspects has to do with laws and procedures guiding maritime services, which he worry are not comprehensive and robust, enough.
"The problem seems to stems from procedural enforcement than with the written regulation", he said.
The SON helmsman however expressed concerns about the relative operational, logistics and delivery inefficiencies that has bedeviled the continental maritime sectors, and lamented "Africa has a long way to go in properly harnessing the economic power of its marine and maritime economy."
Salim said his agency's role in the
maritime and transportation sector covers series of controls and evaluation system, in which SON has a Conformity Assessment Programme (SONCAP) for the certification of products and services offshore(outside Nigeria). This involves certification of products from the country of supply to ensure they conform with International Accreditation Firm( IAF) for fitness to use.
He said locally manufactured products for either local consumption and or exported are also subjected to Mandatory Conformity Assessment Programme (MANCAP).
Here, SON officials undertake factory inspection visit to the factory and carry out Standardisation and Quality Assurance activities starting from raw materials to the finished products.
With this Standard procedure, the product can be sold both locally and at the ECOWAS sub-region.