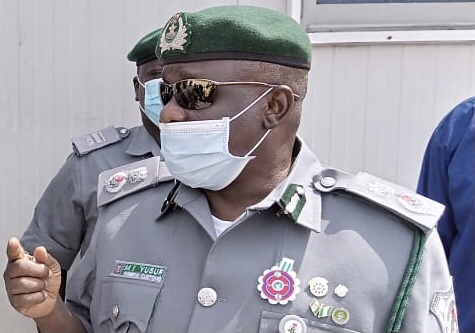 Malanta Absolves Officers', Denies Allegation of 'Container Flying'
Area Controller of the Apapa Command of the Nigeria Customs Service, NCS, Comptroller Ibrahim Yusuf Malanta has denied news report that alleged the resurgence of 'container flying', noting the report lacks foundation.
He also faulted claims contained in the said report that three customs officers were arrested at the command for the alleged container flying, local industry slang for unauthorized cargo release, stating that the containers in question had been duly intercepted.
The Apapa customs boss who was addressing the media on the activities of the command said the command generated over N790billion revenue between January and September 2022, which is 29.8 percent over the figure of N609billion generated in the corresponding period of 2021.
On anti-smuggling activities, Malanta said the command intercepted 145 assortments of contraband items amounting which include codeine, tramadol, unprocessed woods, worth N12.4billion.
Other seized items include unregistered medicaments, such as; tramadol and codeine, processed and unprocessed wood, used clothing, ladies and men's footwear, foreign parboiled rice, tomato paste, vegetable oil and other sundry items that fall under import or export prohibition list.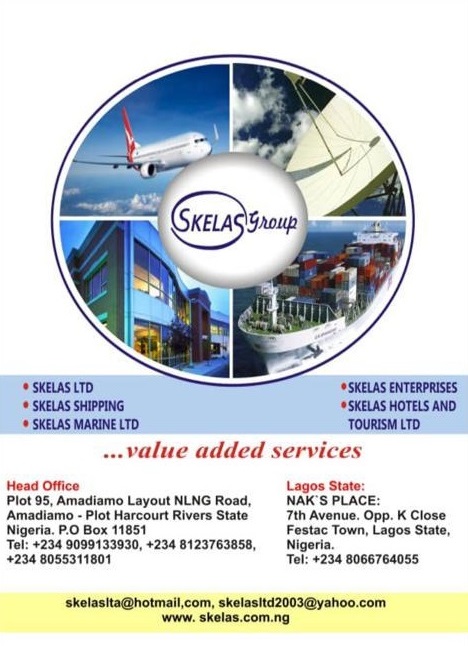 His words: "In the period under review, the Command has collected revenue to the tune of N790.6billion which showed an exponential improvement of N181.5 billion as against N609 billion collected in the corresponding months of the year 2021."
"This remarkable achievement was made possible because of our officers' tireless commitment to ensure that all revenue leakages are being mitigated, as well as, sustaining the level of compliance by the importers/stakeholders in the clearance value chain."
He informed that the command has strengthened its forensic manifest management to monitor and detect fraudulent transactions through audit trials to ensure that illicit trades are tracked in the course of documentation and before declarations are concluded.
"The Enforcement Unit has been reinforced through improved collaboration and sharing of credible intelligence with relevant government agencies to suppress smuggling activities to its barest minimum." he asserted.
He warned importers and their clearing agents to be compliant, stressing that the system will continue to frustrate non-compliant traders, in addition to being arrested and made to face the full wrath of the law.