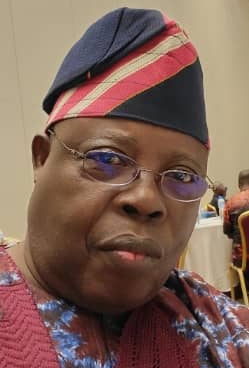 ANLCA: When Shittu Rode Against The Wind
BY EGUONO ODJEGBA
For a long time already, the relationship between presidents and their vices or deputies have  become one of mere formality and convenience, with no convictions whatsoever about the inherent capacity of their deputies to succeed them.
In fact, it's apparent that Nigerian presidents loathe the idea of their deputies succeeding them. This growing distaste to hand over power to deputy leaders in our political space, be it at the national, trade or organizational level, has almost become a pattern, to the extent that very often, the cordial relationship that should exist between presidents and their deputies lasts only half way through their tenure.
About a year to the completion of the prescribed constitutional tenure, Nigerian presidents at the state political level, social and civil organizations levels, be it trade unions or cultural groups often start a war of anomie to discredit their deputies and thus foreclose the chances of succeeding them.
The attitude is so pervading that it has almost become a norm. President Olusegun Obasanjo never wanted Atiku Abubakar to succeed him, Governor Adams Oshiomole never wanted Phillip Shaibu to succeed him, currently, Governor Nasil El-Rufai had to prop up a successor in preference for his deputy.
So it is with the other cultural settings, Arewa, Ohaneze, Afenifere, Rotary, and even the professional and trade bodies like Nigerian Bar Association, Nigerian Union of Road Transport Workers, Association of Nigeria Licensed Customs Agents, and Nigerian Union of Teachers etc.
Amid these disturbing trends, in 2018 the National President of the Association of Nigeria Licensed Customs Agents (ANLCA), Prince Olayiwola Shittu, damned the pervading poor culture as he told anyone who cared to listen that his Deputy President, Emenike Nwokeoji is his choice of successor; in the logical scheme of things.
Shittu broke the loathsome culture as he stood firmly behind Nwokeoji during the campaigns and up until the election, where his rival Iju Tony Nwabunike was declared winner. Those whose business it is to know say that the processes were abused through crooked and unethical manipulations, but let us hurry pass that ugly history as it is not the purpose of this article.
Shittu's departure from the ugly pattern is also a clear indication of his leadership capacity, his capacity to adapt to due process and respect for ethical proclivity, and his sagacity to deepen democratic principles, beliefs and convictions; as a further affirmation of his integrity and character to remain true to his conscience, always.
The morality of selecting a deputy must at the same time align with the personal conviction of the one choosing about the chosen running mate; who should under normal circumstances, not only sit in for the principal while away, but who is expected to step into the principal's shoes, when he exits office.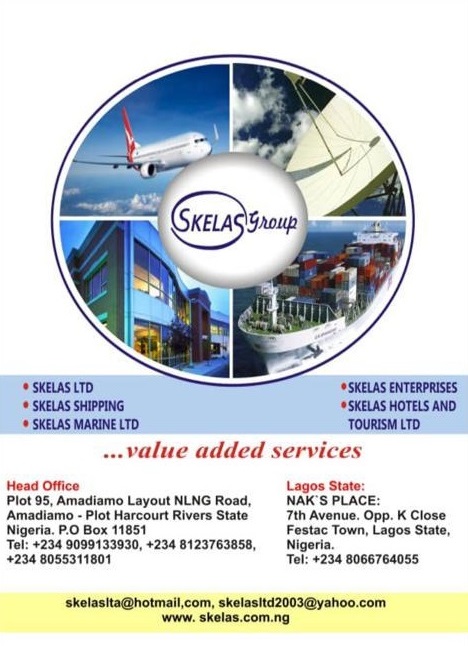 No one person, not even Chief Henry Njoku who for own reasons decidedly became Shittu's opponent and tried unsuccessfully to raise an army of moral attacks against Shittu, could pin any dirt on him. Shittu wasn't a perfect man but was undoubtedly beyond reproach in terms of leadership integrity, spanning financial, administration and political concerns.
And his political sagacity radiated confidence, trust, belief and passion. He brought ANLCA out of professional infamy into the front row recognition, from years of obscurity into relevance, from neglect into embrace, partnership and engagement; at both national and international level.
Shittu made it possible at some point resulting in the federal government desire to seek ANLCA's opinion in policy decision making. He also ensured that members perceived to be at the receiving end of official intimidation and or perceived extortion had their matters expeditiously looked into and resolved. ANLCA worked and members prospered and were happy.
And he provided ANLCA with a befitting National Secretariat, leaving behind, undoubtedly, one of the strongest and most influential trade associations in the national economy. For Shittu and Nwokeoji, their stewardship in ANLCA is second to none, and from the ashes of the burning association in the past four years, it will take extra goodwill and leadership focus to regain the lost glory, left behind by Shittu and Nwokeoji.
Despite the perceived pains of been rigged out at the Enugu Election in 2018, Nwokeoji still attended the inauguration of Nwabunike in Lagos. Since then he has focused on his business and put the 2018 Enugu election permanently behind him.
Also, since leaving office, Shittu have only played an advisory and father's role whenever he is approached; beyond which he has maintained a unique statesman's distance.
Between 2018 and date, the glorious ANLCA legacies left behind by have all gone to waste,  destroyed by myopic leadership tendencies, pseudo knowledge and clear lack of capacity. With these glaring failures, those who took over the affairs of the association have also devised a subtle way to obviate attention from themselves by seeking to find an imaginary enemy as cause of their failures.
Fortunately, the  more they engage in mudslinging against upright past leaders of the association, the more glaring their personal failures becomes, because history is not blind, deaf or dumb. It will always situate things the way they were; no matter how much some seek to obfuscate the facts!
Any man who rides with time faithfully can conquer the wind and like the eagle soar to the highest height of acclaim.