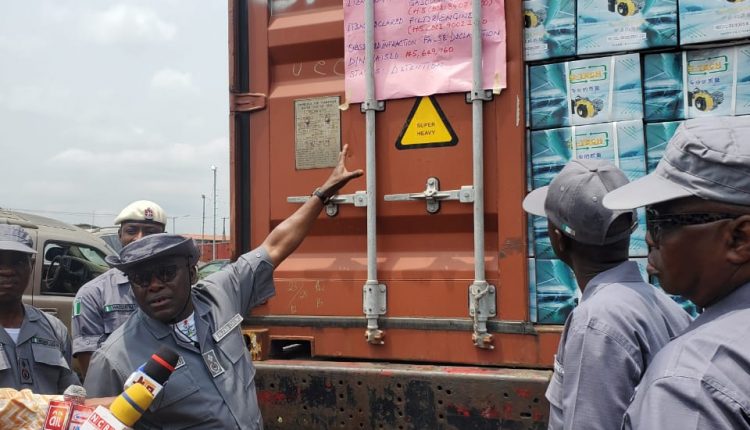 FOU Zone A Burst Trans-border Syndicate
…As Ejibunu Speaks On Modes of Smuggling
BY FUNMI ALUKO
The Nigeria Customs Service (NCS), Federal Operations Unit (FOU) Zone A said it has bursted a 2-man gang syndicate that specialize in cross border smuggling of vehicles using forged customs documentations.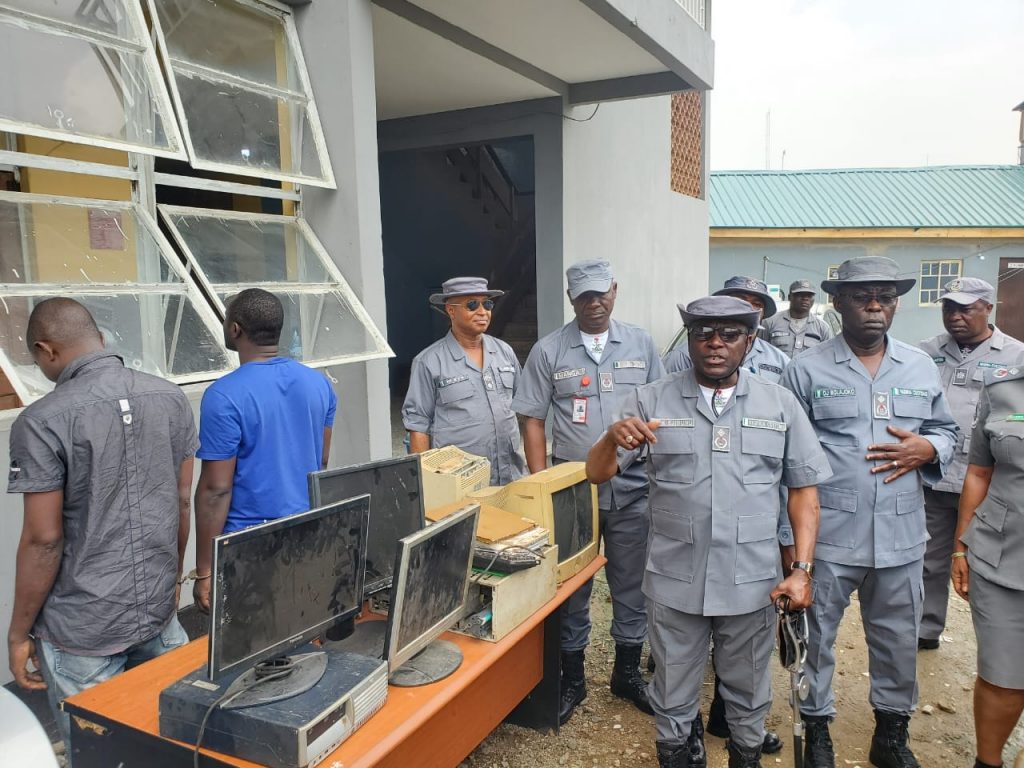 While addressing newsmen in his office Monday, the Unit Controller, Deputy Comptroller Kehinde Ejibunu disclosed that one arrested suspect, Shuaibu Kolo is helping the customs in the investigation of the matter; even as he further disclosed that 600 vehicles domiciled in Benin Republic with the said forged customs clearing papers is been investigated.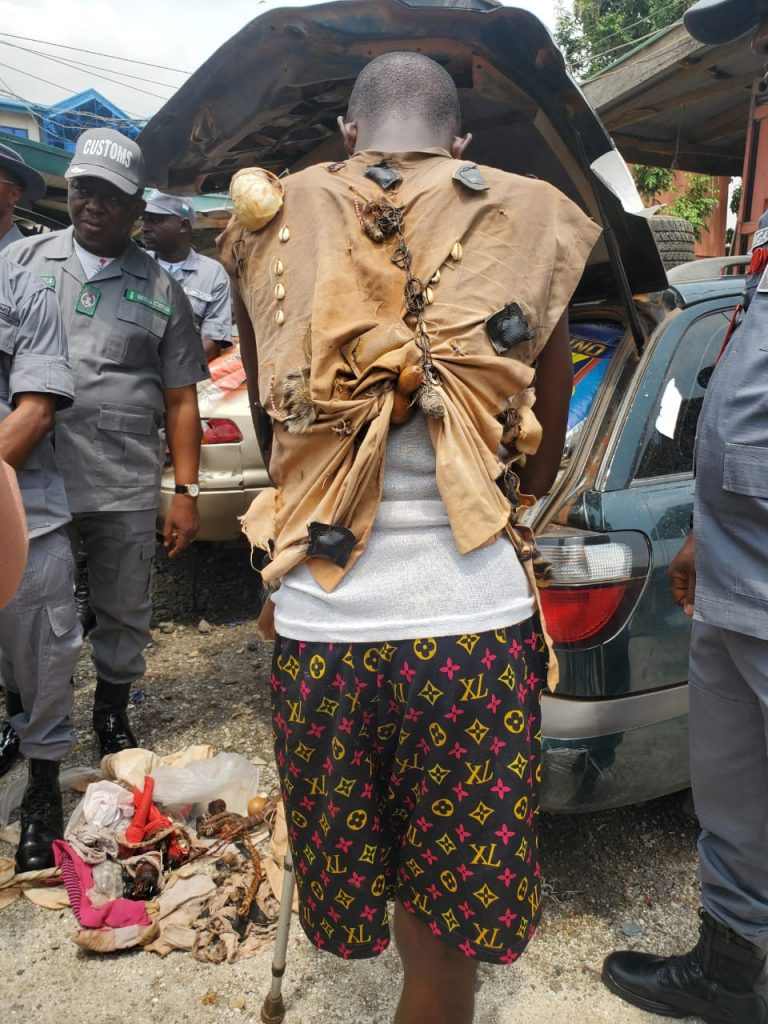 According to the anti-smuggling czar, a total of eighteen (18) suspects were arrested in the month of February 2023 in connection with questionable and impounded imports and exports, even as he spoke on different modes of smugglings and their combined negative effects the national economy.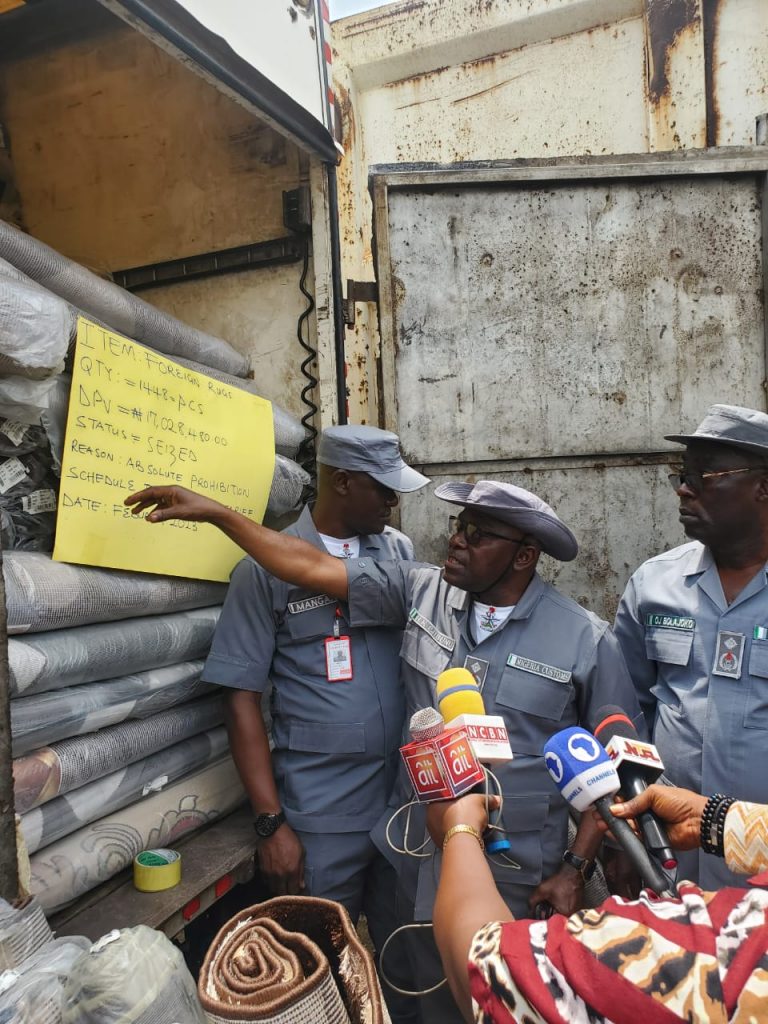 In a statement made available to our reporter, Ejibunu said: "In continuation of our onslaught against smuggling and economic saboteurs, this Unit made a major breakthrough in the bursting and arrest of a two-man syndicate that forge Customs clearing documents. "Sequel to the arrest of one suspect (Shuaibu Kolo) with a 2007 Mercedes Benz along Ajilete-Idiroko Road of Ogun State, whose arrest and in-depth investigation that led to the unraveling of over 600 pictures of vehicles domiciled in Benin Republic awaiting to undergo forged clearing process by the same criminal syndicate."
He listed items recovered from the suspects in the course of arrest and investigation to include the following: Fake Customs valuation stamp; Fake Customs Duty Chart Book on vehicles; Fake Customs documents and vehicle registration documents; 4 computer monitors; 3 computer processing units; 1 keyboard and 1 printer.
Giving a breakdown of the seizures made by its operatives within the period under review, the Unit Controller said, "Notable among the wares seized in February 2023 for non-compliance with the extant Customs laws are: 5,328 x 50kg bags of foreign parboiled rice (equivalent to 9 trailer loads); 1 x 40 ft container said to contain 512 cartons of generators (on detention for false declaration);1 x 40 ft container said to contain 2,298 cartons of half gasoline engines (on detention for false declaration); 29,875 liters of premium motor spirit (PMS); 283 cartons of foreign frozen poultry products; 75 kilograms of cannabis sativa; 5 units of foreign-used vehicles; and 1 x 40 ft container said to contain charcoal meant for export.
"These goods have a total duty paid value of Five Hundred and One Million, Four Hundred and Sixty Thousand, Eight Hundred and Seventy-Five Naira (N501,460,875)."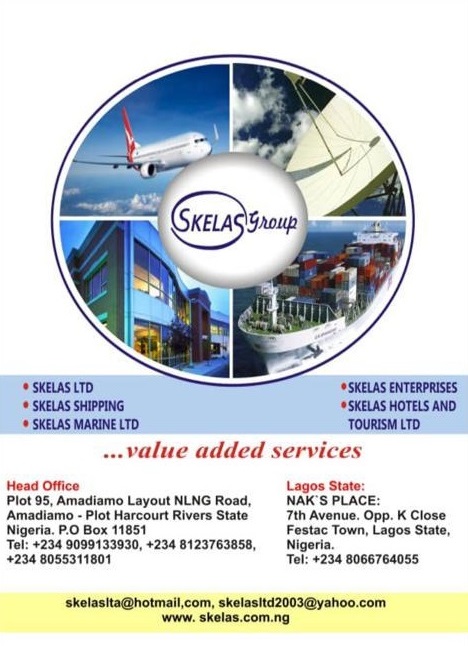 Speaking further on revenue receipts recovery, Ejibunu disclosed that the unit under his watch recovered over N103 million through the issuance of debit notices on defaulting items.
"In our quest to prevent revenue loss through under-valuation, under-payments, and wrong classification, the sum of One Hundred and Three Million, Six Hundred and Four Thousand, Two Hundred and Ninety-Seven Naira, Thirty-Two Kobo (N103,604,297.32)was collected following the issuance of demand notices to defaulters."
While assuring compliant traders of trade facilitation and protection of their businesses, he described smuggling as an economic and moral crime, and that smugglers are enemies who must be resisted by all Nigerians through the collective effort to combat smugglers via timely and credible information sharing by citizens about smugglers activities.
"Smuggling is an illegal and willful means of conducting business. It is an unpatriotic activity that involves the importation or exportation of goods through unlawful means with the objective to evade or underpay Customs duties, taxes, and any other measures of prohibition or restrictions on the importation or exportation of such goods.
"Smuggling has an extensive menace on the economy that has continued to impact on activities of locally manufactured goods. It also encourages acts of criminality in society.
"Smuggling according to the Customs and Excise Management Act, Cap C45 LFN (2004) is any or all of the following: Outright avoidance of Customs official control across the ports and borders:
"Under declaration of goods; a situation where the importer declares a lesser quantity than the actual quantity of goods imported; under valuation of goods; a circumstance whereby goods are valued lower than the correct value; wrong classification of goods; this is a situation of declaring goods under a different class of imports to attract a lower rate of duty and tax; and falsification of Customs documents with the intention to evade or reduce duties and tax."
Ejibunu further listed the negative effects of smuggling of the above items on the economy to include loss of revenue, distortion of market prices, and collapse of local industries.
"Thus, all patriotic citizens are to join the fight against economic sabotage", he enthused, lamenting that despite being a national assignment, unscrupulous persons who believe that smuggling is a right have continued to subject the unit's officers to degrading physical and unethical attacks.
"Sadly however, in our resolve to safeguard the national economy and prevent revenue loss, officers on legitimate duties are ambushed and attacked by suspected smugglers and their sympathizers; using guns, machetes, charms and other dangerous items; the most recent incident of these kind of assaults on officers is the one arrested using charms to attack personnel at Owoyele Igbogila road of Ogun State.
"While I discourage and call for their repentance, any act of recalcitrance would call for the full wrath of the law on any one found culpable."