A.M Yusuf Bows Out In Blaze of Glory
CONTINUE FROM MONDAY
BY EGUONO ODJEGBA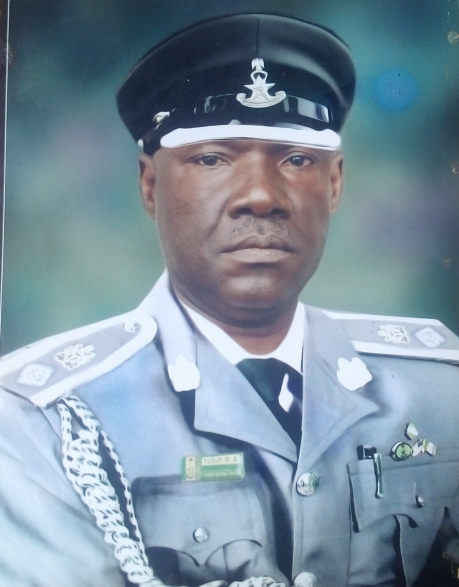 Tracking the immediate past Coordinator of the Nigeria Customs Service Headquarters Strike Force Zone 'C', was like mining for diamond in the wrong place. For his one year and three months stint, very little or nothing at all was heard about him and his activities within the mainstream national and industry media, yet his team was believed to have significantly impacted customs overall scorecard in the fight against smuggling and revenue receipt recovery.
An uncommon tariff reader and financial adjuster to wit, Yusuf's enforcement testimonial is legendry, tied to a long history of anti-smuggling record dating back over a decade and a half. For his own reasons, not farfetched, he may have chosen to operate under a shade of unobtrusive silence, and seemingly uninterested in media publicity, outside the service's in-house news dissemination outlet.
Despite the seeming web of rumour surrounding his uncommon operations and his otherwise conflict free strategy in the course of such operations, he has attracted some sort of eerie and owlish reputation, which though subsisted for many years, and which in the course of our media chat he laughed at and dismissed as ridiculous.
It is worth mentioning that in spite of his observed aversion for the media, Yusuf turned out a reporter's delight, beaming with friendly and scintillating forbearance for the entire period our the interview lasted; seeking to unravel as it were, secrets of his exploits, the hues and blues of his operational legends; and not the least.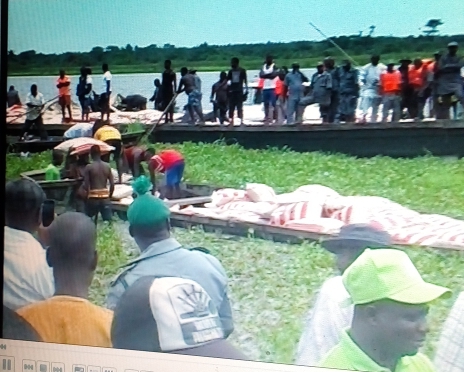 Fairly unpredictable, no sooner had our reporter sat down on the chair he offered than Yusuf apparently turned the table around, almost taking away his reportorial power to interrogate and to steer the engagement on the eve of his handover to his successor, Deputy Comptroller Alkali in Port Harcourt.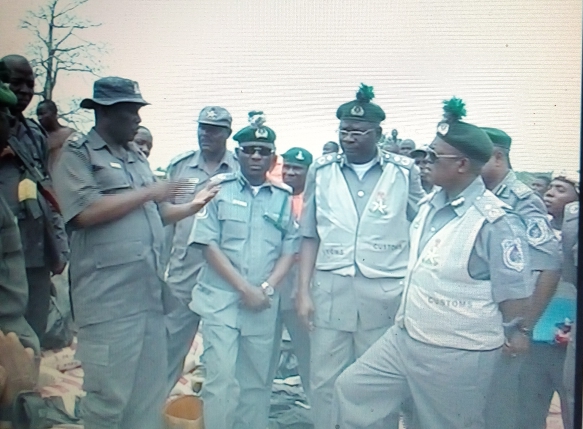 "There is no law that says that l must avail the press report of our activities that is at our discretion, and subject to headquarters approval.  l make all reports about our activities available to headquarters.
"Like l keep saying, our duty as task force is to raise the bar in customs enforcement, and God has been merciful, we did what we should through strategic planning."
Reminded that sister strike force teams holds regular press briefings and media chat, he laugh full throatily and asked, 'but am l not doing same, talking to you now?'
"I agree that as a journalist you like to hear from us, but like l said, from the very inception, l made my reports to the headquarters, they decide what to do with it.
"Talking and or choosing not to talk is about leadership style. It's only compulsory to talk when the headquarters specifically directs. But like l said earlier, l have given all the reports of my assignment here to headquarters, that was why l asked you to cross check with them when we spoke last.
Notion of Enforcement & Uncommon Scorecard
Yusuf disclosed that most of his operations were covert in nature, focused more on security and national economy. He said contrary to erroneous public impression, the Strike Force Unit is designed to complement the efforts  of resident customs commands as an additional layer in the service enforcement drive, adding that all layers of interventions are expected to work harmoniously for optimal realization of customs policing duty.
His words: "My friend the only person in the customs service that should be taking the glory is the Customs Comptroller General and his team. Let me also tell you that all customs operations whether at command, federal operations or strike force levels, our work is interdependent and yet autonomous.
"The chain of collaboration is unbreakable, there is no room for rivalry of any sort, and the CGC must not even hear that one layer of the enforcement system is proving difficult. So we are one and same, our duty is to ensure that imports and exports are in accordance with the extant laws."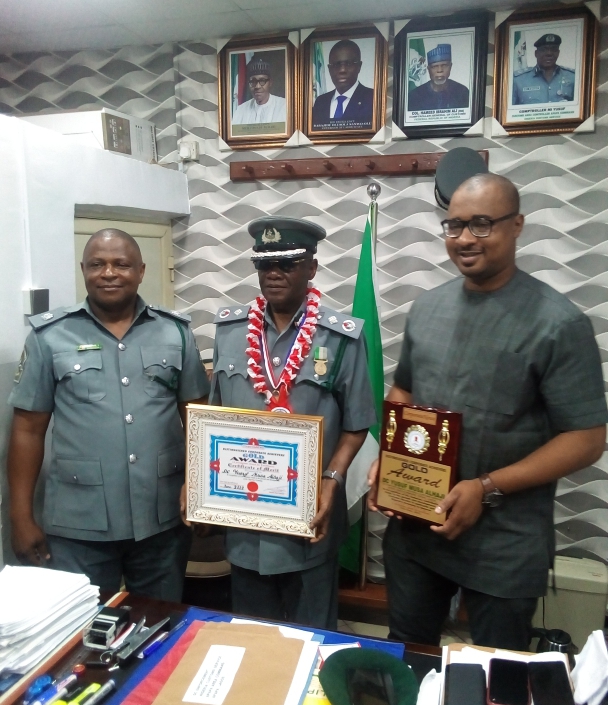 Fifteen months on the saddle, Yusuf and his team made several high profile seizures including contraband rice, clothing, tyres, drugs, wrist watches, medicaments, shoes, and various trade goods discovered to have been in violation of the procedures.
A no-nonsense, tested and trusted officer, Yusuf's versatility in customs functions is legendary as he can hold his place anytime, any day in various statutory tasks, covering revenue, tariff, administration, planning, training and diplomacy.
In 2015, shortly after Col Hameed Ali resumption as customs helmsman, Yusuf yet again exhibited some of his inherent managerial capacity, thereby shielding the service from what may have amounted to international embarrassment, as he managed an awkward official situation at the United States Embassy.
The customs headquarters had inadvertently sent two separate list of officers for an Intelligence Course to the US Embassy ; which was discovered at the point participants were been documented. Yusuf was fortuitously the Course Coordinator, and upon learning of the error, requested the embassy official to tarry whilst he tidy's up the problem at the headquarters.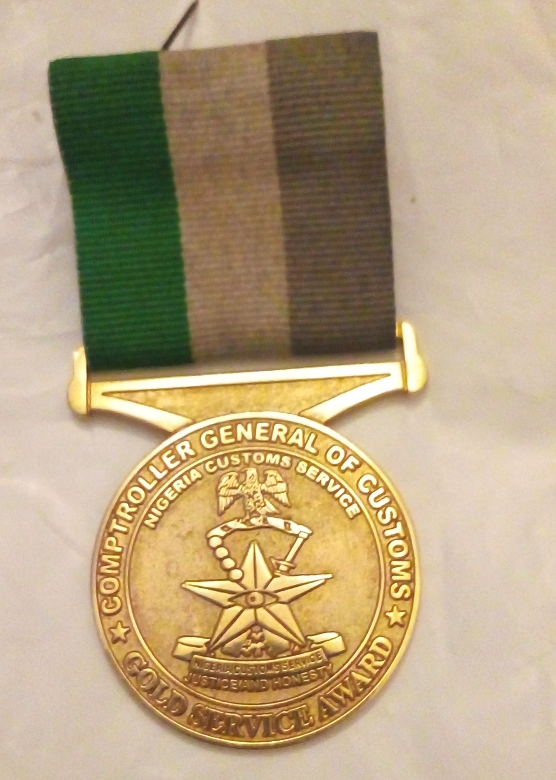 He reported at the ACG Headquarters Office, which quickly resolved the error, and Yusuf raced back to the venue of the training, with the final authorized list. His capacity to solve problems and be on top of difficult situations is perhaps his second nature.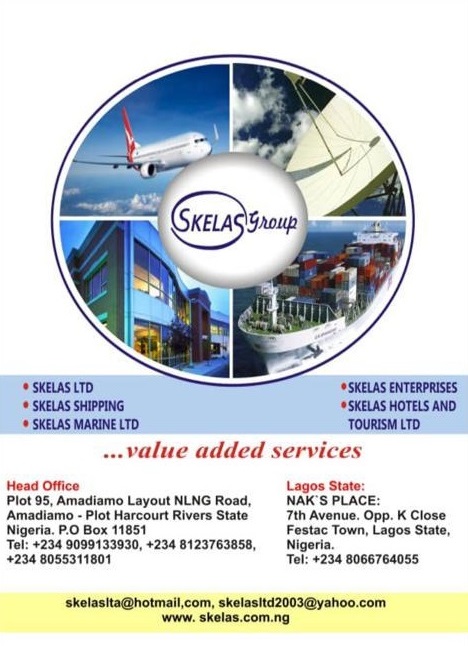 In 2021 he also stood for the NCS against what would have passed as a serious dent on customs image by the Deputy Commissioner of Police Abba kyari led Intelligence Response Team (IRT).
A container laden with furniture accessories which was released by the NCS on Bond to the Kaduna Inland Dry Port was arrested along the Onitsha-Benin Expressway by operatives of the IRT, which claimed the container was carrying arms and ammunition; and demanded the container be opened for check.
However, Yusuf's operatives' explanation that the container seal can only be broken at the customs designated area as manifested in the Transire for proper examination by all concerned fell on deaf ears, as the special police officers harassed the strike force operatives. Upon being briefed, Yusuf encouraged his officers not to cave in to pressure, whilst he speaks with the IRT head.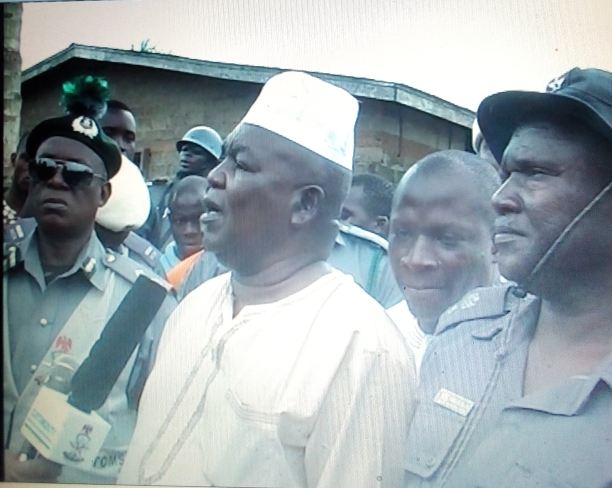 He was believed to have called Abbah Kyari on phone, explained the routine and implication of breaking the seal and requested him to call his men off; but the head of the team refused and directed his men with about six operational vehicles to take the container to the Force Headquarters Asaba.
If such had happened and maybe an uncustoms good was planted in the container to justify their actions, some lazy thinking Nigerians would have jumped up to say uncharitable things about customs and its officers and men, working round the clock sometimes at great risks to their lives to protect the national economy.
At that time, nobody will listen to customs clarification or position; and that would have put customs in a very tight corner. Confirming the incident, Yusuf said the matter was resolved and the container eventually released to the customs.
"It is true my team had an encounter with operatives of the IRT, they claimed they had intelligence that the container was carrying arms and ammunition, and wanted the container to be opened for examination.  When they got to my men, they contacted me, and l said under no circumstances should they break the seal, that the law doesn't allow it.
"When the policemen became restive l told my officers to maintain calm and to follow the container wherever the police was taking it. They took it to the Commissioner of Police's Office Asaba. Before they got there, I got the phone number of Abba Kyari their leader and called him, and I explained the position of the law with regards to sealed cargo containers.
"I even told him that l will provide logistics for them to follow the container to its destination in Kaduna so that they can check after the importer has cut the seal, but he refused to listen. As at the time l arrived at Asaba, the CP said he has escalated the case to the office of the IGP and asked me to call my head quarters.
"It was a serious matter, l told him l have no need to disturb head quarters because head quarters knows that we will do the right thing, and that l am speaking from the position of the law; that only the owner of the container can break the seal.
"When l noticed they were not listenng, l asked my boys to go and take photograph of the container and the seal right in their presence and write a report. Eventually the issue was escalated to the highest echelon of government security agencies before a decision was taken for the container to be released to our officers for onward escort to its destination."
Evidently, the embarrassment would have been unimaginable if Yusuf and his operatives hadn't intervened.
Thoughts on Smuggling and Enforcement
Yusuf who have been reassigned to the headquarters said the customs could achieve more in the area of blocking leakages if the Enforcement and Post Clearance Audit are integrated through special joint trainings to profile offensive imports and focus on revenue recovery. He expressed dismay about the seeming unrelenting attitude of some Nigerians who appeared to have made smuggling a way of life at the detriment of the economy.
He believes that if all the smugglers in Nigeria put their resources together for legitimate engagement, they can grow the GDP by about 38percent.
"Smugglers are economic saboteurs, unfortunately in this country, what they are doing is to destroy local production and industrialization; because if we don't identify our comparative advantage through production, we cannot industrialize. The smugglers bring in cheap foreign goods at lower cost, making it impossible for local producers and traders involved in honest imports and pay taxes to be able to participate and make profit.
"So what smuggling does is to discourage genuine traders, local farmers and producers who are always running at a loss. I agree that the laws are too lenient, but remember that customs didn't make those laws, we only implement.
"In this country, those smuggling have huge finances, sadly they are helping foreigners to sabotage their own country. If a foreigners like our wood because of its high quality, they should come in and get license to plant, harvest and take to their country, we need the foreign reserve, we need the dollars, pond sterling and yen. We need our youths to be gainfully employed, you cannot take out unprocessed woods, you must add value, create job and grow foreign reserve.
"If those illegally harvesting and smuggling our teak woods or smuggling in inferior rice and other prohibited goods pool their resources together; they can raise the national gross domestic product. We need to be more patriotic in this country; we need to patronize our own local rice, which has proven to be more nutritious and healthier."
 Courses and Awards
A highly detribalized Nigerian, lover of peace and hard work, Yusuf has attended several trainings in-country and overseas. His awards and certificates in ICT, intelligence and leadership training includes the following: Certificate Award -Introduction to Computers, Microsoft Office & Sharepoint by Tecno West Blue; Community Orientated Policing/Intelligence Led Policing Course by the United States Department of Justice, US Embassy Abuja; Certificate of Excellence -Command & Staff College Gwagwalada; Certificate in Training on Classification, Training on Risk Management and Training on Valuation at the Command & Staff College Gwagwalada Abuja by Diamond Apple Consulting and Certificate in Capacity Building for HR in Abuja by Crown Agents International Training.
Others are Attitudinal Change & Value Re-orientation for Senior Officers of Nigeria Customs Service, Yaba Lagos, by Abel-Bay (Nigeria) Limited;  Certificate of Attendance, ECOWAS Common External Tariff (CET); Integrated Border Management & Enhanced Customs Security/Border Protection Service Course; Distinguished Corporate Achievers Gold Award by CorporateNEWS International; Intelligence And Leadership Training – TILT Canada, etc.
Personal Data
Comptroller A. M Yusuf is a graduate of the prestigious Ahmadu Bello University Zaria and holds a Bachelor and Masters Degree in Architecture. He is married with children.