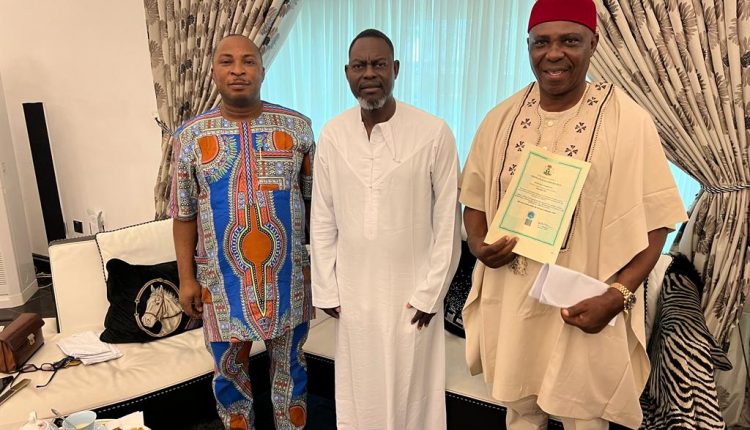 Sanni Says Illegal BoT, NECOM Beneficiaries of ANLCA Crisis
…Faults Ozo Chukwura's Claim To Ogwashi-Uku Princehold
BY FUNMI ALUKO
Ag. National Secretary of the Association of Nigeria Licensed Customs Agents (ANLCA), Adumaza Joe Sanni has described claim by the Vice Chairman of ANLCA factional Board of Trustees (BoT), Ozo Chukwura that he Sanni is central to the unwillingness of the registered authentic BoT to agree to amicable settlement of the crisis that has rocked the association in the past four years as a wicked and cheap propaganda.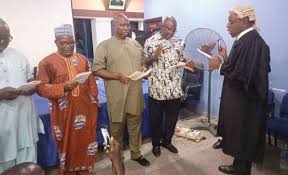 Sanni said it is the illegal BoT to which Chukwura is a part that is the beneficiary of the crisis, together with the expired controversial National Executive Committee (NECOM) led by the duo of Iju Tony Nwabunike and Dr. Kayode Farinto; noting that all evidences to the facts are in the public domain for discerning observers to verify.
Sanni not only dismissed Ozo Chukwura's claim as part of the ploy to continue to exploit Nigeria's weak judicial enforcement system to continue to decimate ANLCA, labeled the former a pathological liar, stretching back to his home front, and queried Oz's claim to being a Prince in Ogwashi-Uku, Delta State.
Hé accused the factional BoT led by industrial mongol, Dr. Taiwo Afolabi of plot to destabilize ANLCA in order to pave way for the emergence of a rival sister association.
The statement reads: "I have always thought that Ozo Chukwurah is a Prince from Ogwashi-Uku in Delta State. Fact-checking him recently because of his knack for deceptive character traits, revealed a pathological liar, barely educated, and a semi-illiterate.
"So, he and his band of interlopers in ANLCA affairs lack the capacity to comprehend the hard facts as presented hereunder, and even what they are planning to do shortly, which is to completely decimate ANLCA and put it out of existence, for the benefit of a particular sister organization."
On the status of the registered BoT and the Owerri-BoT, Sanni submitted: "The Corporate Affairs Commission (CAC) realized that it made a grave error by registering the Owerri-BOT on the 7th of September 2022, inspite of the facts that there were letters from the registered BOT lawyers, the pendency of Suit Nos. FHC/L/CS/599/2020, FHC/KN/CS/79/2021 and the disclaimers in national dailies by the registered BOT.
"The Owerri-BOT certificate issued by CAC on 7/9/2022 (L) and the cancelled one (R) on 1/11/2022 Registered BOT certificate dated 16/1/2020, the CTC dated 16/10/2020 & CAC letter dated 28/11/2022 turning down Mukaila's request and directing them to go vacate two outstanding Suits before returning, for consideration of their request."
Sanni traced the genesis of the conflict of certificate of registration to what he described as an act of error by the Corporate Affairs Commission.
"In fact, the CAC's legal department forgot that they were defendants in Suit No. FHC/L/CS/599/2020 currently before Justice Lifu, who has referred it for arbitration, in observance of Section 26 of ANLCA's Supreme Constitution 2008, and adjourned it Sine Die.
"A recent letter (dated 28th of November 2022) by the CAC in response to Mukaila/Ozo Chukwurah's group's request/complaint, stated that the cases referred herein have to be vacated for any further action to be taken on the issue of ANLCA BOT.
"3 of the 6 page Status Report of the registered BOT of ANLCA dated 1/11/2022 is still on the website of Corporate Affairs Commission (CAC) till date.
"So, the registered BOT's certificate of registration, dated 16th of January 2020 has been reinstated and the Status Report on CAC website, updated as at 1st November 2022."
The ANLCA Ag. National Secretary also described the judgment of Justice
Daniel Osiagor of the High Court Ikoyi on  SUIT NO FHC/L/CS/921/2022 as a miscarriage of justice that was compromised and deployed to gain access to the National Secretariat.
"The Suit's outcome was heavily compromised in favor of those who should be charged with contempt. This case was instituted in October 2021 with the reliefs and prayers soughted to the effect that judicial pronouncement be made in respect of violations of Justice Aikawa's order of 26th of August 2020.
"That Judgment completely ignored the reliefs sought, that was heavily loaded with every violation that took place between the court order date and when the case was filed.
That is the Judgment they have taken to the Police (just like they did with the Judgment in Suit No. FHC/AB/CS/109/2021) with concocted lies/documents to persuade the Police to let them back into the National Secretariat, for them to continue their illegalities and extortion of industry stakeholders.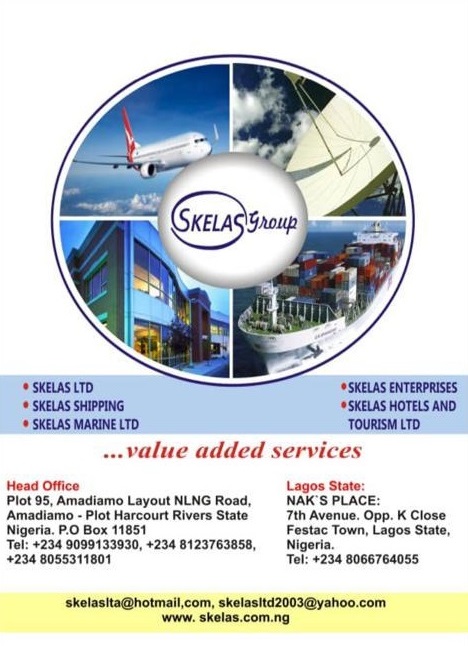 "The criminalities in the judgments they have paraded so far will be exposed in due course."
Reacting to Ozo's allegation that he was feeding fat on the association's dispute, Sanni said, "I do not need to respond to this because it wasn't qualified in context. I do not comprehend how I am feeding fat on an issue that has taken away all the achievements recorded under Prince Olayiwola Shittu's administration between 2010 and 2018, of which I made substantial contributions.
"It is sad to note that a character like Ozo Chukwurah belonged to ANLCA that attained national  and global recognitions in the past. Like I would always tell those that care to listen: Joe Sanni is too passionate to allow interlopers and non-members to destroy ANLCA, having worked so hard to bring it to this stage.
"I have been threatened in the process by especially Henry Njoku, Ozo Chukwurah and Kayode Farinto. I have refused to backdown from telling the world the truth and nothing but the truth, with incontrovertible documents."
Sanni expressed personal dissatisfaction with what he described as 'collective inactions' he perceived have contributed to prolonging the crisis.
"I challenge anybody to contradict any of my publications or writings so far. If anything, I refused to be cowed or frustrated by the collective in-actions of members of ANLCA in Western Zone, since the twin orders in Suit Nos FHC/L/CS/599/2020 and FHC/L/CS/921/2020 were made on the 29th of June 2020 and 26th of August 2020 respectively."
He expressed dismay that "Even after the Western Zone general meeting of 18th November 2020 at Villa Park Hotel grounds and the Press Conference by the BOT in the same Villa Park on the 6th of July 2021. There was no attempt to concretize the outcomes."
Nonetheless, he applauded the decision of the registered BoT led by Alhaji Taiwo Mustapha for inaugurating an interim NECOM on August 24, 2022 to save ANLCA from purportedly tipping over.
"The registered BOT, vide constitutional provisions at Section 13, Subsection 4 (c) is empowered to administer the Association in crisis situations like this for 90 days. That has been done on the 24th August 2022."
Recalling that attacks of 6th October 2022 at the Tin Can Chapter which resulted physical injuries  forcing the BOT out of disgust to suspend it's activities indefinitely, Sanni urged the BoT to reconsider it's position to enable  actions commence towards ending the stalemate.
"That suspension needs to be lifted in order for the Interim NECOM to assume their assignment of administering the Association for 90 days to midwife the elections into Chapters (especially in Western Zone) and National elections too."
He advised those he accused of being impostors and befitting from the association crisis to give peace a chance.
"Ozo Chukwurah as the self-styled Vice Chairman of their legally non-existent BOT, should just attempt to use their letterhead to communicate in that capacity and see the repercussions.
"That is what Chief Taiwo Afolabi (Chairman of court-barred Owerri-BOT & Owner of SIFAX group) can never contemplate, because he has suddenly woken up to the realities of his follies.
"Ozo Chukwurah has no registered BOT and no NECOM. So, what is he, Kayode and Mukaila doing in the National Secretariat as illegal occupants?"
He continue: "Ozo Chukwurah does not have the Title documents to the ANLCA legacy building and does not even have any meaningful support in Western Zone, only some rag-tag hangers-on, masquerading as members of ANLCA.
"Right now, Ozo Chukwurah should be concerned about the consequences of all his atrocities in the ANLCA saga, and try calming down those he has deliberately offended in Western Zone, rather than consummating another devilish plan to unleash on Western Zone Chapters, while keeping the Eastern Zone Chapters functioning optimally.
"Ozo Chukwurah should know that I know him too well and have documentary evidences, including the receipt he issued me when I bought a yellow Hyundai sports-car from him in late 2011. That car has since been sold.
Ozo Chukwurah should leave ANLCA in peace, for it to reconstruct and reposition itself in the comity of associations in the Maritime industry."