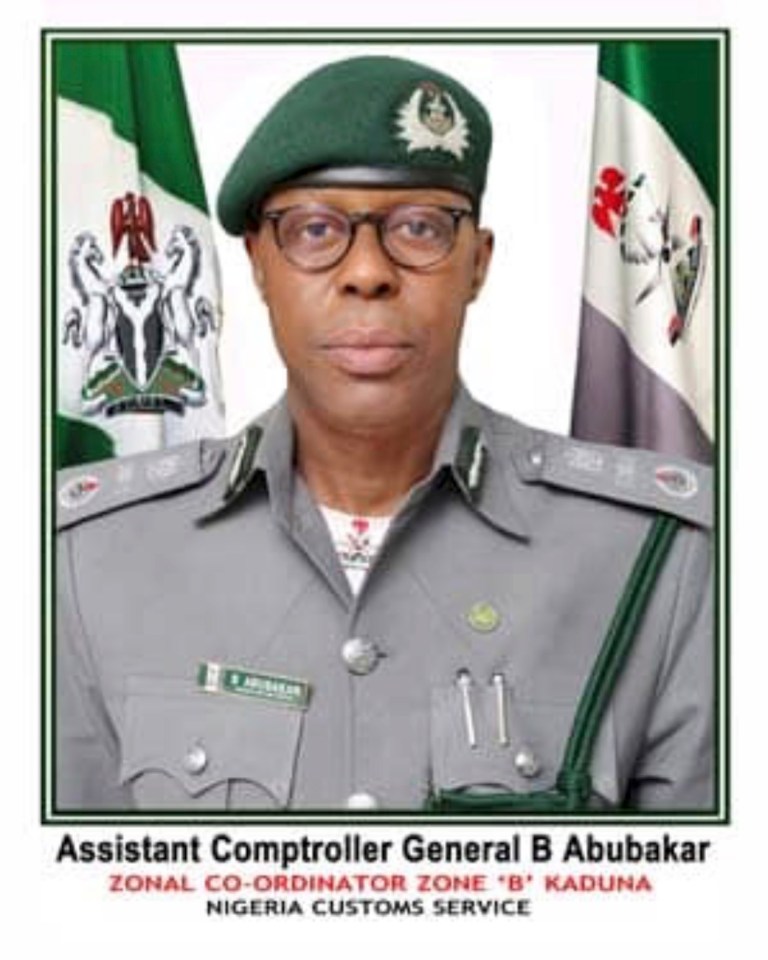 Immediate past Zonal Coordinator, Zone B Command of the Nigeria Customs Service, Bashir Abubakar, an Assistant Comptroller General, has been appointed Barden Kudan Zazzau.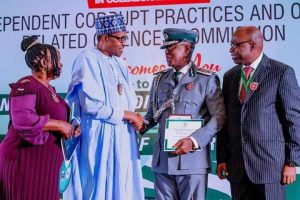 His appointment is coming on the heels of the appointment of new traditional title holders, and elevation of some existing title holders in the Emirate, by the Emir of Zazzau, Ambassador Ahmed Nuhu Bamali.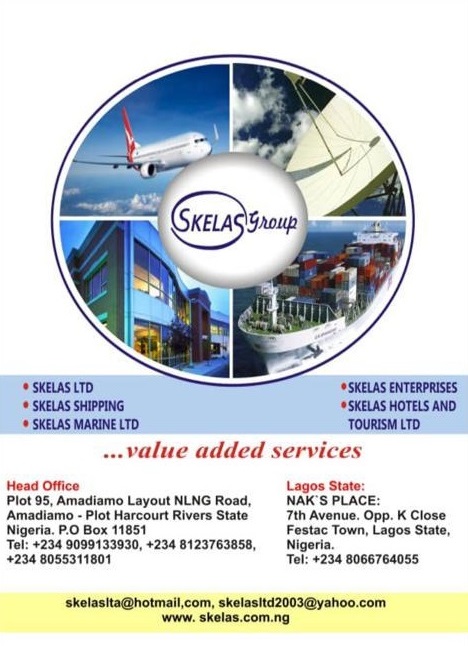 His Royal Highness, Ambassador Bamali approved the appointment of a total number of nine distinguished sons of the Emirate, including the former customs chief, who was regarded as the bastion of industry, intelligence, loyalty and the moral gauge of the customs service; until his recent retirement.
Existing title holders elevated includes Malam Mansur Nuhu Bamalli, former Barde Kerarriyan Zazzau is  now new Magajin Garin Zazzau; Malam Shehu Tijjani Àliyu Dan Sidi Bamalli, Barden Kudun Zazzau District Head of Makera/Kakuri, now Barden Zazzau; Malam Abdulkarim Bashari Aminu, son of the Late Iyan Zazzau and former Koguna Zazzau, now Talban Zazzau; Idris Ibrahim Idris, immediate past Barden Zazzau, elevated to the title of Sa'in Zazzau; and Justice Munnir Ladan who succeeded his Late Brother Dan Iyan Zazzau Alhaji Yusuf Ladan, and former district Head of Kabala, present Dan Iyan Zazzau.
The new title holders include Honourable Abbas Tajjuddeen, Member Representing Zaria Federal Constituency, New Iyan Zazzau; Alhaji Aminu Iya Saidu, New Kogunan Zazzau; Malam Buhari Ciroma Aminu,  New Barde Kerarriyan Zazzau; Alhaji Aminu Iya Saidu, New Kogunan Zazzau; and ACG Bashir Abubakar, New Barden Kudun Zazzau.