 Adeniyi, Customs PR enigma, 4 others promoted Assistant-Comptroller General
Adeniyi, Customs PR enigma, 4 others promoted Assistant-Comptroller General
BY EGUONO ODJEGBA
Ace public relations personality and Nigeria Customs Service multiple awards winning veteran image maker, Adewale Adeniyi who was recently promoted Assistant Comptrollers General (ACG) and posted Commandant, Command & Staff College Gwagwalada, had his promotion ratified yesterday by the Customs Board.
The board also approved the promotion of 5 Comptrollers of Customs to the rank of Assistant Comptrollers General; in addition to the promotion of a total of 2,634 others including 138 Assistant Comptrollers, 110 Deputy Comptrollers and 37 Comptrollers.
Other top management officers who had their promotion ratified by the board include ACG Mohammed Boyi , Training and Coordination; ACG Jack Ajoku, Strategic Research and Policy; ACG Olakunle Oyeleke, Doctrine, Development and Administration, and ACG Emmanuel Edorhe,

Zonal Coordinator, Zone 'C'.
A statement signed by Customs National Public Relations Officer, CNPRO, Deputy Comptroller Joseph Attah, stated that the board at the 52nd regular meeting also ratified the dismissal of One (1) ACG and compulsory retirement of another ACG; allegedly on grounds on 'serious misconduct' and 'negligence', respectively.
Adeniyi was until his recent promotion, Customs Area Command, Murtala Mohammed International Airport Lagos. His stay there was however short lived, after he busted a major money laundering syndicate, considered the biggest financial slush busted in the history of the service, for which the leadership of the service felt the only meaningful way to reward his dedication to work was to elevate him to the next rank.
The cash intercepted in the single operation is $8.6million, approximately amounting to about N2.9billion; the highest figure in financial smuggling to be crashed by the NCS.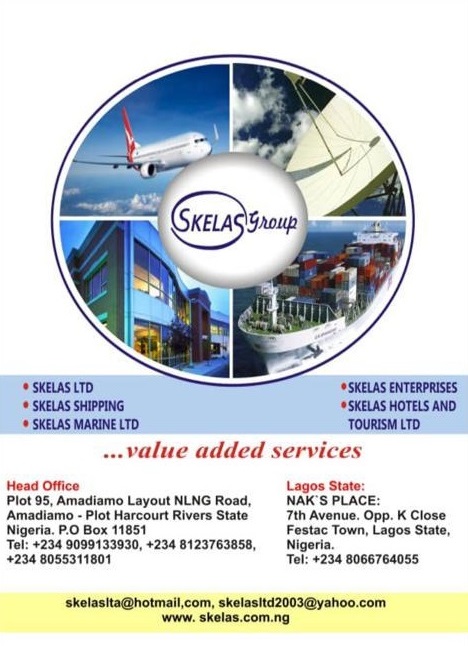 Customs Comptroller General, Col. Hameed Ali (retired) said Adeniyi and his officers landed the big arrest through credible intelligence on the day the consignment was billed to have been flown out of the country.
Considered a repository of knowledge and a quintessential instructor and trainer, Adeniyi's flair for knowledge transfer and manpower development through training and capacity building has continued to elicit diverse interests, from within and without.
A moulder per excellence, not few believe that his elevation is not only timely but appropriate, as many believe that his stint at C&SC Gwagwalada will turn the sod for the regional training of customs operatives, in-country and within the continent and beyond.
Extremely resourceful and capable, those whose business it is to know say Adeniyi's human and material resource acumen, exciting research

and planning flair and coordination capacity offers the leadership of customs, wide array of management responsibility the current commandant of C&SC Gwagwalada can be utilized.
…Gaya, Kolobe, Jamairi, Bolajoko moves up the rank
The Deputy Comptroller Admin, Apapa Customs Area Customs Command, Mohammed Gaya, an intelligent and avid revenue officer, also capped the comptroller rank, apparently after few years of delay.
Very unassuming, meticulous and soft spoken, Gaya has demonstrated an unbreakable firm disposition in official business, no sooner his engagement and interaction becomes official, which he measures with keen alert, and knows how soon to adjust to

official business of the customs service.
Unarguably the longest standing revenue officer who has plied his expertise in various area commands nationwide, Gaya is also regarded as an uncommon tariff reader and mobile encyclopedia in import/export classification.

While Coordinator, Zone 'A' CGC Strike Force, AC Kakudi also ran home with a deputy comptroller rank, S.J Bomoi, O.O Eneh, R. N Nzemeke, M.B Ita, O. A Olorogun, B.K Kolobe are part of the 37 lucky officers to scale the deputy comptroller rank to full comptrollers.
The newly promoted deputy comptrollers include Esene Mould, former OC Gate Apapa Customs Command, Etowa, OC Ikorodu Lighter Terminal Government Warehouse, Kidda; and two former public relations officers, Apapa Command, Emmanuel Ekpa and another counterpart in Kirikiri Lighter Terminal Command, Bolajoko.
Apparently a season of open door for former customs image makers, Emeka Nwankpa, Iyogun and Austin Aiso are all expected to be decorated as assistant comptroller, having rolled over from chief superintendent of customs rank.
On the good news is the promotion of A.M Jamairi, an old horse in customs enforcement unit, who has remained a nightmare to smugglers at the border stations in the South West and North East, respectively.