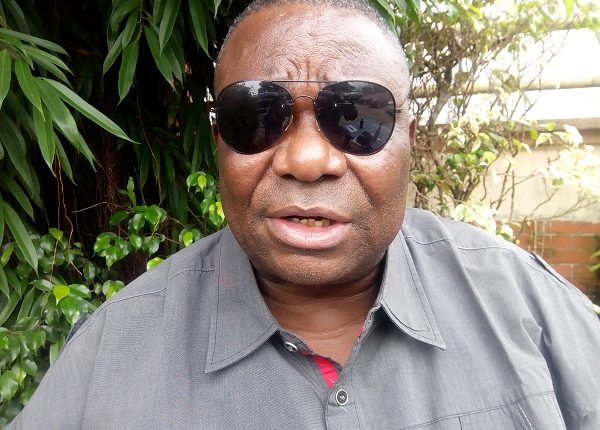 It has all the trappings of a premeditated, cold plot to destabilize the Association of Nigeria Licensed Customs Agents (ANLCA), and destroy the beautiful legacy, which foundation was laid by Chief Ernest Elochukwu presidency, and executed and perfected by Prince Olayiwola Shittu, immediate past National President of the association.
The plot said to have been laid under an uncanny, distressing conspiracy, was believed to have been executed in the most convoluted phased schemes, draped in mischief and unfathomable impunity.  
Perhaps, it is the most sordid, most cantankerous and most ambitious of political maneuverings of all time in the history of the association's politics.  At the control room, sits Chief Henry Njoku, who members accused of continually weaving unethical schemes, of unceasing and uncanny dimensions.
His accusers links him to every distress in the association, and does not put beyond him, every whiff of political intrigues within the corridor of power, where he is believed to deploy deceit and underhand manipulations, allegedly with an offish and seemingly mysterious debonair, which they further allege he takes to advantage, over and over again.
The latest in the revelations is coming from the court suspended Coordinator of Western Zone, Mr. John Alfred Offobike, known as Dan Katsina, in this explosive, revealing, and non holds bar  interview with our Editor-in-Chief, Eguono Odjegba.
Dan Katsina also 'revealed' foul and unsettling secrets about the association's National President, Tony Iju Nwabunike. The second part of this interview also promises to give a blow by blow recount of a perceived intricate, mysterious and legendary offish guy, who allegedly operates as a quiet, dual face, unobtrusive power plotter, known as ANLCA's unofficial god-father.  Excerpt: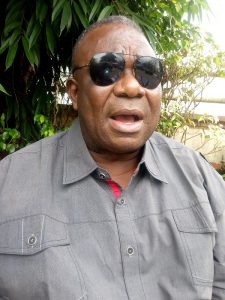 ANLCA has been under media headlines for the wrong reasons recently, with various shades of crisis and drums of war been beaten. As a one of the leaders and one that has been around for quite some while, can you tell us how Dikko House got flooded to the roof top?
Thank you very much. I want to also thank you very much for finding time to come and speak with me about the problems in our association. Above all I thank God for giving us life and keeping us safe and sound under this terrible corona virus pandemic. Secondly, I want to commend your news medium for remaining very professional. For quite a long time I have stopped granting interview. I did so because journalists who are supposed to report the truth and undiluted facts are now taking sides, especially maritime journalists. Some get paid and report what the payer wants them to report, while the maritime industry is suffering. I was told that the journalists' job is to report happenings, analyze issues, draw government attention to what is right or wrong, and to hold society accountable. But there is problem everywhere, and our journalists and the media organizations they represent are siding with most of the wrong things in society. Is it the maritime trading community or maritime government agencies? The press has not carried out its crusade function as expected. So that feeling of disappointment just made me withdrew from the media. But I value your brand of reporting because I have been following your report on ANLCA crisis where you have been doing balanced reporting, reporting all sides in the matter. That was why the moment you called me…I don't know how you got my number; I said I am willing to talk with you. To your question, let me start by saying that ANLCA is a very big body created by our past leaders who saw tomorrow, to see how customs agents and cargo clearing practitioners can be protected, how they can educate practitioners in view of government policies and how they can learn modern tools of doing business in the import and export arena. I was fortunate to find my way into ANLCA and I have no regret been a member.  To God be the glory, ANLCA moulded and made me. I have traveled to sixteen countries on the sponsorship of ANLCA. If I am anything today, ANLCA contributed immensely, and I was given opportunity to serve in various leadership capacities. I served as Apapa Chapter Chairman after a keenly contested election. It was terrible; the same group of people causing problems now was the ones at that time saying I can never be Apapa chairman. 
What time was that?
In 2006. The same block heads who believe that they have the right to install and uninstall leaders, they made it difficult for me but glory be to God, I emerged and I served two terms. After me, the man who served under me as Secretary contested, won and also did two terms. I was the Western Zonal Coordinator until I was suspended by a court order which forbade us to parade ourselves as ANLCA National Executive Committee (NECOM). So based on the subsisting court order, I can say I am the suspended or former Western Zone Coordinator. Having said that let me also say that the crisis we are seeing today in ANLCA is manmade, and for personal interests. 
When you say manmade and for personal interest, are you inferring that certain individuals are generating the crisis?
Yes. You know, ANLCA has a democratic norm where you obtain elective position form, you campaign and members will vote for you. And offices are tenured, any time there is leadership vacancy in ANLCA, the same group of individuals will foment one trouble or another. Alhaji Sani Kamba was not a democratically elected president but there was crisis during his era, in fact I can say his tenure marked the beginning of real crisis in ANLCA. Let me say that his style of leadership was full of force; it looks like the world will come to an end, until he was removed. Kamba is a loud personality like me, to be fair to him; he did what he could under the circumstances. Peter Okocha took over from him, the same group of people battled him, why should it be so? The Board of Trustees under Chief James Idornigie assumed leadership; this same man led his soldiers to fight him. Innua Mohammed came; the same individual didn't give him rest. Aare Shittu came, the same people, including one who called himself a board member, hired thugs… akpobi…those guys with big chest, they came to where we were having meeting and asked Shittu to leave. It happened at Kariko Towers Apapa, where we had our secretariat then. Anywhere there is crisis; this individual is involved one way or the other. He is either the ring leader or the provocateur. After that Ernest Elochukwu came on board as president, the same group fought him, and when Elochukwu finished his first tenure, he refused to re-contest for second tenure.  He told us he is not going for second term that he has laid the foundation, So after him, Olayiwola Shittu came in.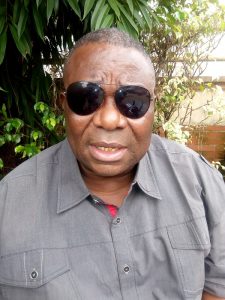 Was it that Elochukwu threw in the towel for fear of 'these individuals' or he wanted to avoid further crisis?
No, no, no. He didn't say so, he just said he was going that someone else should build on the foundation he has laid. What is important is that Elochukwu created the way to what we are enjoying today. Shittu who took over from him, got his pound of crisis from the same trouble maker and his people. But he built the foundation he inherited and expanded the possibilities. ANLCA has recognition everywhere, which is why some of us are worried about what is happening now. You know Shittu was a system person; he was part of Elochukwu's government, he was ASECO Chairman. But let me tell you something about leadership, leaders must have the capacity to face and subdue whatever challenges that comes (their way) and not to fuel challenges. You must have the ability and open mind to bring everybody under the umbrella, that is what makes you a leader. All these past leaders I mentioned their names had these problems but were able to overcome them. Let me say that we have never had any problem in the past that lasted like this present crisis.
 You mean this is the single, longest internal crisis ANLCA have had?
Yes. There has been none as long as this, yet, the man in charge of this government not only does not have any idea how to suppress it, he is even the one fueling it.
 How is he fueling the crisis?
Fine, before the election, I have known Tony Iju Nwabunike…I knew he didn't have the capacity to be president of ANLCA, because of his antecedent. I am talking from experience and as an association person. He has one undisputed thing, he is a very handsome man…bobo too fine…he has that in abundance, and knows how to use his fine face to get into people and get what he wants; nothing else. We are from the same senatorial constituency. He has a way of quickly warming his way into the hearts of those in authority because of his fine features and craftiness. With his boyish face and winning smiles, he will just get into you. He was one time Apapa chapter chairman, they put him there.
 Put him there how, was he not elected?
No, he was not elected, he got in through Kamba. You know, during Kamba's reign, the institutional processes were weak and Kamba was appointing and removing. He warmed his way into Kamba's heart and he was given that position. After he finished at Apapa, he found his way into the national exco and became the national secretary. As national secretary, he never one day wrote minutes of meetings or memo. Quote me, he employed one lawyer to be his private secretary to be taking minutes for him during our meetings. He was so handsome that deep down, there was nothing more.
We were talking about the present crisis in ANLCA
I am coming, I am trying to provide you with the origin of the current problems in ANLCA, be patient. After Iju finished his tenure as national secretary, he left. In 2007 Elochukwu and co went to Abuja to attend to push for legislative approval of the Council for the Freight Forwarding of Nigeria (CRFFN), ANLCA was chief sponsor. Emeka Ihedioha was the then House Committee Chairman on Maritime Transport…ANLCA used its tentacles to achieve the establishment of CRFFN. Then the issue of who will be the governing council chairman came up. From nowhere, Iju appeared. I and Prince Oyinlola, he is late now, paid for two luxurious buses, CN Okoli Motors to take our members to Abuja for the election. We said ANLCA should fill all the positions. Then, tis man just came in, he said he came in from Canada, that he wants to be the chairman. He started begging everybody, like he use to find his way whenever he needs something.
Who is the man we are talking about?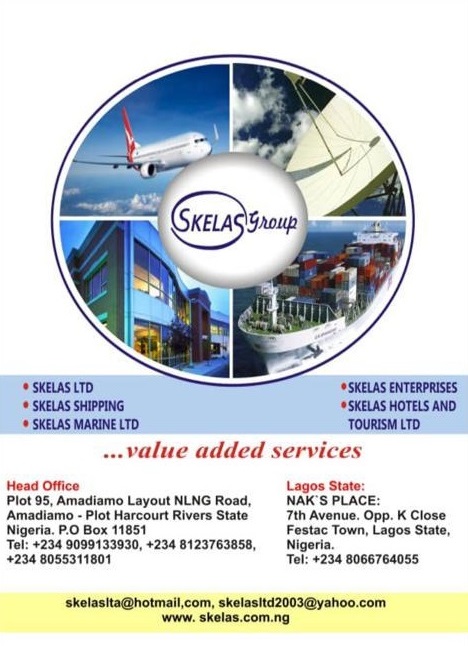 Tony Iju  Nwabunike. He is a very smart guy when it comes into getting into elective positions. And before you can say Jack Robinson, he has been elected as the pioneer chairman of CRFFN. At CRFFN Iju shifted his whole attention on government side and refused to help us, telling us to think carefully and take him along before we do anything. The first strike we organized in the port, the Minister of Transport then was Ibrahim Biu, he flew to Lagos because of the cricis, we withdrew our services and the ports came to a standstill. Then Iju came and asked us to stop the strike, that we are working with government…he wanted to bribe us. We were surprised, I started looking at him. CRFFN under his tenure never contributed anything to the wellbeing of freight forwarders or clearing agents. After he finished his tenure at CRFFN, there was an ANLCA BoT election that was to take place in Warri. Again from nowhere, Iju appeared. If he wants something from you, he can kneel down now and beg you. He can go to your village and get the person you respect there to come and talk to you; he is very, very crafty in that area. Then he was all over us, he said he was ashamed of what he did at CRFFN, that he didn't do well for ANLCA, for this reason he wants to come back to ANLCA and become member of the board to be in advisory role to give his best. We chartered 22 buses from Lagos to Warri for the BoT election. I am a force when it comes to grass root mobilization. I am old and this is not the time to lie, why should I lie? And I am somebody…I don't fear anyone, I say things the way I way I see them. God has been merciful to me and I can feed myself and my family. Go and ask about me, Offobike will tell you things the way they are. My God will not allow me to go and beg you for food tomorrow, and therefore, you cannot bribe me to bend the truth. On arrival at the venue in Warri, he was going from one room to the other to be sure of members support.  So after pleading with us, we agreed to support him, to give him the benefit of the doubt. I didn't know he was scheming to be ANLCA's president. When the time for election came, the man sprang up and said he wanted to be president. What? I said no, no, no.
Why?
I was concerned that if he becomes president, ANLCA will fall, because I know him. Ask anybody…during the 2018 presidential election campaign…I was not too close to Emenike, he is too quiet for my liking. Emenike doesn't talk, he will just look at you, look at you over and look away, but very intelligent. And when people like me are talking he, from his look, it is like he feels "who is this mad man?"  So many things went wrong during the election…I challenged Shittu. I asked him "are you in the same cult with Henry Njoku?", because so many things were going wrong in ANLCA. I challenged him openly; I said "what is the problem?"…because after taking decision, Shittu will change and do something different the moment Njoku steps in. So that man Emenike, he wasn't my kind of person, because for me, he was too quiet. When you are talking to him he will be looking at you. I don't go with quiet people, I don't feel comfortable. You will talk, talk and talk; he will put his head down and just be looking at you. But I also got to know him better, if for anything he is a great leader, a very intelligent person and an association man to the core. When the time for election came, some people were even asking me to contest, I said me, contest presidential election? Not me. They say it is the turn of the Igbo…I said am not interested. I am the Zonal Coordinator West, I was two times Chairman of Apapa Chapter, to God be the glory, I have served enough. I will not go out to look for position…if God say come, then I will answer.
You were saying something about Emenike
Yes, I have not finished. We went for Njoku's daughter's wedding in Owerri. After the event we lodged at Concorde Hotel Owerri, I was in my room when his (Emenike Nwokeoji) campaign group came to me. They want me to the director of the campaign group. I said no that I didn't fit in. They persuaded me that they have looked left and right and that I am the only one who fits in. I said I didn't like the idea, that the man (Emenike) sees me as a noise maker, and here you are asking me to be director of his campaign team? I am a very loud person, if I join his campaign train and I think it is time we move somewhere and he is delaying…I can shout at him o, because that is me. So I wasn't comfortable getting into the boat of quiet people because I make noise and I am loud. But after much persuasion I accepted, he also personally came to speak with me. Let me tell you why I accepted.  One, I am an Igbo man, but I play politics with the west, my alignment with western maritime politics is unbreakable, they believe and trust me. They have given me political support at a time I needed it most. Without the Yoruba I wouldn't have been chairman in Apapa chapter. Peter Obi and his gang said I will never be chairman; he said so many things against me and moved his arsenal against me. I told him power belong to God. He was just a new arrival and he became the chairman, and I worked for him. I made him. When he went and ganged up with some Igbos, you know something about my people, some of us are not politically enlightened. Once they see money that is where they follow. There is one Igbo proverb which I don't like…that 'dog follows a man that has big belly, because if he doesn't vomit, he will shit, so that either way, the dog will always find something to eat. It is a wrong attitude, the moment you kill cow and feed them, they follow you. Obi had so much money to throw around, so a poor man like me couldn't have stood any chance. But the Yorubas said whether you kill cow or chicken for us or not o, we are going to vote for you. At the end of the day I emerged courtesy of the support of the Yorubas. Forget the propaganda that the Yoruba man is a betrayer, if an average Yoruba man believes in you, he will stand with you, sun or rain. If they believe in you and know you are sincere, they will take you to heart and tell you secrets. As far as ANLCA is concerned the Yoruba bloc is my constituency, I will stand with them and play politics with them until I die. Of course we cannot rule out the fact that there are some Igbos who believe in non Igbo persons, so politics shouldn't be about tribe.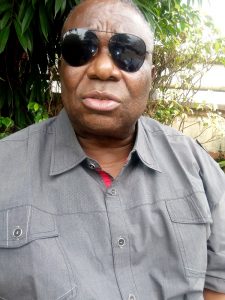 That sounds edifying
Unfortunately that is what is playing out now in ANLCA, where Nwabunike is trying to promote ethnic sentiments by trying to Igbonise ANLCA's affairs. But that is matter for another day. Like I was saying, concerning  the current crisis, when it was election time in 2018, I became the DG of Nwokeoji Campaign Organisation. Tony Iju came in his usual way, brought people, went to my brother, Barrister John Oyakpa, who by His grace, through me became the chairman of my local government. If Iju wants something from you, he will go to your mother's grave to wake her up, just for him to get what he wants. So when he came I refused to give him audience for me to work with him. I said no. Later I said to him that he cannot deliver, if ANLCA gets into your hand, the secretariat will be taken over by weed because there will be no traffic synonymous with the heavy ANLCA human traffic. Today, who are those going there? I said so because I know him. He is like a hawk, when he dives and come down and pick, he will go to where you cannot locate him on your radar. So I refused to work with him, I knew he cannot do anything. I warned people that he is a decoration o, forget his handsomeness, ANLCA will not go anywhere under him. I warned, I know he cannot get it right, what I didn't even know was that it would be to this level. One area leadership thrives most is the ability to manage crisis, you must have the ability to manage resources, material and human, to be able to manage crisis. That defines a good leader, if you cannot manage crisis, you are a misfit. So the election took place in Enugu, I was on the side of Nwokeoji, Oyimba that they brought, have you seen where election is been conducted, and after somebody has voted, he says he has voided his ballot, and you give him another ballot paper, is it done anywhere? It happened at ANLCA's election in Enugu. Oyimba was there changing ballot papers for them. Shittu caused us the election,  he was too gentle, he was over confident and conceded legitimate voting rights.  I am not a gentleman like that. In previous elections, all appointees of the incumbent national president are entitled to vote. Because Henry Njoku has been the problem of each government that is in place, he always want t be at the front seat he never want to stay inside or be at the back. He is the cause of every problem in every government. He manipulated everybody including Shittu. I asked Shittu are you in the same cult with Njoku? What happened, its like you killed somebody you want to bring the person, another man caught you and he is telling you do whatever he says, so that he does not expose you, you say okay. But anytime I give you shit you eat, any time I tell you to stand up, you stand. I asked Shittu, "why is that you cannot challenge this man?"
But what did Shittu do wrong?
Thank you. For whatever reasons, anytime Njoku who is causing problem in the association…anything he says, Shittu listens and comply. I can't explain it, I don't understand it, it is mysterious, like he uses some power to keep Shittu quiet. Shittu is a very intelligent man and a good leader, but once Njoku appears, he agrees with whatever he says. Njoku told him that if he allows his aides to vote that people will say he is misusing his power as president. Imagine, a whole legal practitioner who is a member of ANLCA, Barrister Ozorwan, Shittu prevented him from voting during the election, he said please don't vote. 
Why?
I don't know, all his aides were supposed to vote, that is how it is been done in previous elections. The constitution empowers them to vote, Njoku said to him that his aides don't have to vote. That was how we were sidelined. They voided three of our votes, that was the figure they used in defeating us. It was very painful. We felt bad, the most popular candidate lost the election. But it is a game, we have moved on. In sober reflection I believe that without the hand of God it wouldn't have been possible, so we accepted the outcome. I am a very loud person and I can fight back when you step on me. I told you that Emenike was like an angel, Shittu another angel, they don't like avoiding trouble. So I was caught in-between them. I cried to because I knew that Emenike carried the day, we were rigged out and Shittu's men were prevented from voting. I am a leader in the West, the Yorubas respect and believe in me. When I say yes they know I mean yes. I am straight. They believe in Offobike. I have worked with them for years, they know my ability and sincerity. And they have good heart. At the end we came back to Lagos, we embraced Iju. Emenike embraced him.
Yes, I heard that before
Emenike is an undisputed pure Christian.  Tony Iju called me on phone, he said "Offobike let us work together." I said definitely "we must work together, our interests is ANLCA not about who wins election." Campaign and electioneering is over, winner has emerged, it is about ANLCA. And I called him later and said come "all my allegiance is to you as the national president. Am an Igbo man, it is the turn of an Igb, no Yourba contested the election, between yourself and Emenike, whoever wins is an Igbo man that wins. We have a date, history will judge us."
"Get up, where Shittu has built the association to, we must not look back…", he said "Offobike it is in your hand." I said am going to bring all the elected executives in the west, because I am their leader, to come and pay allegiance. One revered father from Sokoto Diocess, he is Secretary to Rev Matthew Kukah, a young Holy Ghost Father  was there to bless the office. He prayed for four hours, and he said, "Tony, thy children", just like Jesus Christ did with Mary and his disciples. He said "the success and failure of this government is your hand, carry everybody along." I am quoting what he said. After that we started working together. He said I should bring ideas, I gave him ideas.   I kept the date, called all the chapter executives in the west, we came to the national secretariat to pay our allegiance. We said our President, long may you live.
The Western Zone Exco did all of that?
I swear in the name of our Lord. We were working that way, but not for too long. So many hard liners  who won the election with him some started advising him, people like Henry Njoku, on what to do and what not to do. Tony went to pay official visit in the east to say thank you. He spent two weeks there. He did thanks giving service in the east. Tony said I should prepare the west for him to do same. I wrote letters to all officials in the western zone. I outlined a plan, the way he is going to visit the whole chapters in the zone, I still have the letter. We kept the date, on the appointed day, Tony changed his mind. He said I should cancel, he picked another date. He said he was not feeling fine, that he is traveling to Germany, I don't know where he went. If Tony tells you good morning, look at your wrist watch whether it is truly morning. I said okay…when the man came back, he went to the east for election.
Zonal or chapter election?
No…general elections. He went to contest election under APGA as the House of Representatives representing Ekwusigo/Nnewi North/Nnewi South Federal Constituency. He left the association. His Vice took over…an ebullient young man, Kayode Farinto. He is an association man, but the agenda of he was not voted was there, he was carrying it in his mind, because the man who contested against him was former Tin Can Chairman, late Prince Oyinlola.
Are talking about Farinto nursing a grudge?
Yes, he was angry that the west did not vote for them. Along the line, Farinto gave my Zonal Secretary query to answer within 48hours. I called him…"cool down, this thing will not work this way."
What was the query about?
The issue was that he asked him to close the zonal whatsapp platform. I told him not to go to that level, because whether he like or not, I am the leader of the zone and frontline leader in ANLCA. And when Tony came back from his sabbatical, he said the query stands and that the zonal secretary must answer it. And before you know it, he asked his Vice to close our zonal platform where we disseminate information. My Secretary now changed it from Western Zone Information Dissemination Centre to something else, Tony insisted he must shut it down, he was screaming and hitting his office table loudly. I said   "Come Mr. President, you are an elected president o, you are not General Officer Commanding. Don't go this way! Haaa, come and see his temperament, he was hitting the table gboa, gboa, gboa. I called him and asked him to calm down before his actions are rightly interpreted that he was reacting because the zone didn't vote for him. Later he confessed that it was Farinto who advised him to do so. I said come, but you are the president. Then he left for the east, for that election. He spent four months. ANLCA stood still, everything was getting bad. That bad blood from suspension…the whole place became polarized. So there was tension, each bloc plotting, to the extent they planned to remove me from my office, the zonal office at the national secretariat; the secretariat I built. I contributed millions of naira. I was the person who brought Dikko the CG close to Shittu. Dikko is my oga, I frew up in his state, he is my good friend. And it was Dikko who connected us with some corporate people, multinational companies, who contributed money for the building of the secretariat. Dikko didn't give us cash but he gave us contacts. He called people, put in words for us, "they are license agents o, please work with them"…that was how we raised fund to build the secretariat. We agreed that the person who did the most support, we will name the secretariat after the person. That is how it became Dikko Inde House. We have the three zonal coordinators offices in the secretariat, East, West and North. If you go to that secretariat, you will see the photographs of the other two coordinators, they removed mine, after they failed, they planned to remove me from the office, can you imagine?
Did this attempt to shut down zonal coordinators offices at the secretariat happened under the current government?
Yes. They said Offobike should be removed. I was looking at them. I wrote a letter to Tony and told him I am a member of NECOM and by extension, Vice President West. It is constitutional; the coordinator is an interface between the chapters and the presidency. Same applies to Eastern and Northern Coordinators. Along the line, election was coming because our tenure will expire. The constitution says election must be conducted three months ahead of tenure expiration, to avoid the vacuum and problem. So Tony and his people targeted all western chairmen, who paid million of naira for the election. Their tenure will expire by January. People bought forms, were screened and were waiting for the election. Then Iju came in December and said there is going to be a NECOM meeting…"my VP was the one planning all these things."   I asked him, "why NEC meeting when election is just a day away?" He said the law says there must be one or two NEC meetings before election. I was alarmed. I knew he has come truly to destroy the association. You are coming to tell us about NEC meeting on December 12, when election has been scheduled for December 18th?  Before you know it, they went for the so-called meeting in Abuja, it was planned. He flew to Abuja from the East. It was arranged by Henry Njoku.