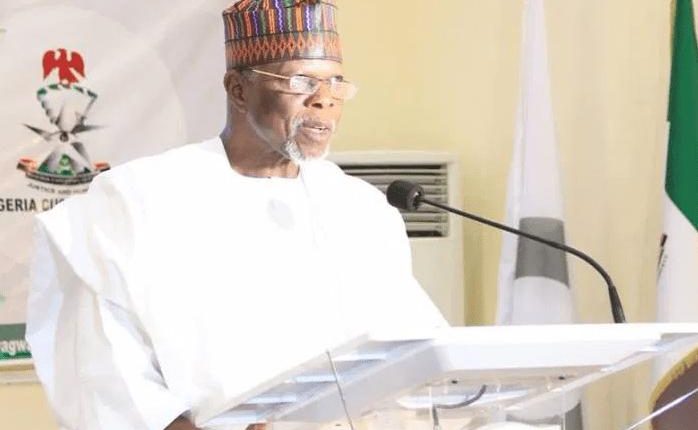 Customs personnel murmurs over recent posting
Barely two months after a major reorganization of the Assistant Comptroller and Deputy Comptroller cadre of the Nigeria Customs Service, NCS, the service leadership have come under scathing criticism for alleged poor handling of the postings, amid rumour of the exercise been marred by compromise.
Usually dependable insider sources confirm to Pinnacle Time that although part of the guidelines state that officers who have just a year or less to retire from the service automatically qualified to be exempted from postings, a few financially buoyant officers are believed to have reportedly bought their postings out of 'dry' area commands to better and more operationally lucrative commands.
This is even as some of the affected officers who felt shortchanged in the posting also accused the office of the Comptroller General of Customs, CGC, Col. Hameed Ali, retired, and his lieutenants of  presiding over the most corrupt and financially induced posting in recent years.
Some of the complainants who spoke with our reporter in confidence, said the Ali led customs regime is not only the most corrupt, but the most reckless and without respect for order and rules, despite the leadership claims to integrity and transparency..
Some of the affected officers informed the level of demoralization amongst officers, rank and file is unprecedented. This even as some personnel also accused the current management of running the worst personnel safety and welfare administration, which allegedly presides over reckless deployment of officers and men in the fight against smuggling without commensurate efforts at providing efficient medical care to operatives caught on the firing line and or wounded, in addition to complaints of denying officers and men of the customs service, access to efficient medical attention as enshrined in the public service act.
One of the officers who was transferred from one of the customs marine unit to an area command in the North West said the posting is the most preposterous he ever suffered in his 34 years in the service.
"With just about a year to my retirement, this transfer is the most painful. Up till now, I have been asking myself where I went wrong. For more than two years I have been struggling at there, command name withheld, he said, adding:
"I have accepted my fate and all of a sudden, this staff order came, you can imagine the stress and additional struggle. I didn't have money to lobby to be posted to Lagos or Onne and other good areas. But at least they should have left alone to remain at…and be allowed to proceed on my retirement from there."
He continues: "One of my immediate junior officer who is also due for retirement soon and with who we served together made it to Tin Can Island command because he has the money to buy his way."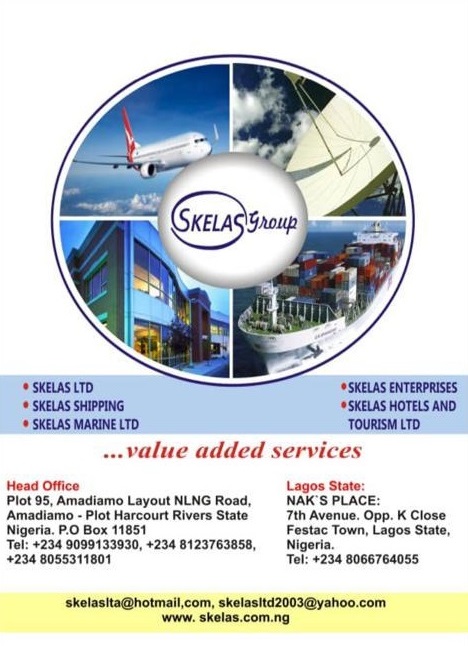 Ironically, also lamenting, another victim of the present administration perceived flawed posting currently serving in one of the commands in the North Central part of the country said he is overdue for transferred but lamented no luck has come his way.
"I have been here for over three years; I was promoted DC here barely six months of arrival. Some of those serving as acting area and unit controllers were either my junior or those that worked under me.
"At least you have been covering customs for awhile now, have you seen this level of indiscriminate posting before? I was CSC when one of them was wearing 3 Stars rank. It is annoying to hear them shouting discipline and transparency, up and down. Where is the discipline when the soldier who has taken over the job of posting and promotion with him is calling the shut and doing as he pleases?
"If you have your money, you can get any choice area command. During Dikko's tenure, his posting was balanced and very open, unlike this regime where promotion and posting has turned customs into a primitive organization. You the media knows what is happening at the border combat area, I think you are just asking.
"I thank God I was never a victim of operation accident, presently, I hear it is very bad. You get shoot or wounded and some of these operations are unnecessary. Those days you don't just expose your men, you act based on intelligence and you are expected to minimize officers' exposure to risks. Nowadays, officers and men are deployed to chase after five bags of rice to highly volatile communities.
God help you if you come out unscratched. What is fifty bags of rice to a human life for God sake? Today, eye service and the desire to be rated as working is endangering many personnel, superiors no longer care; they want seizures at all cost. It wouldn't be so bad if management care for wounded officers as much they care for seizures. Presently, even officers seek private medical care when they are sick, nothing is coming from the service, and it shouldn't be so."
A source close to the Customs National Public Relations Officer, Dep. Compt. Joseph Attah said postings are done transparently and without bias.
The source who declined to have his name mentioned because he was not authorized to speak, said, "When I hear of this type of complaints, I wonder whether they are real or imagined. The CGC cannot work at the field of operation; he authorizes the posting of personnel by the relevant departments.
"Should we say the CGC should personally undertake the duty of officers posting? I am not aware of such complaints, postings are done routinely based on set criteria, and as far I know, they are executed without bias and without what you call financial inducement. That sounds strange and it is not to my knowledge."